Hamilton on the 'short-lived' idea to join Ferrari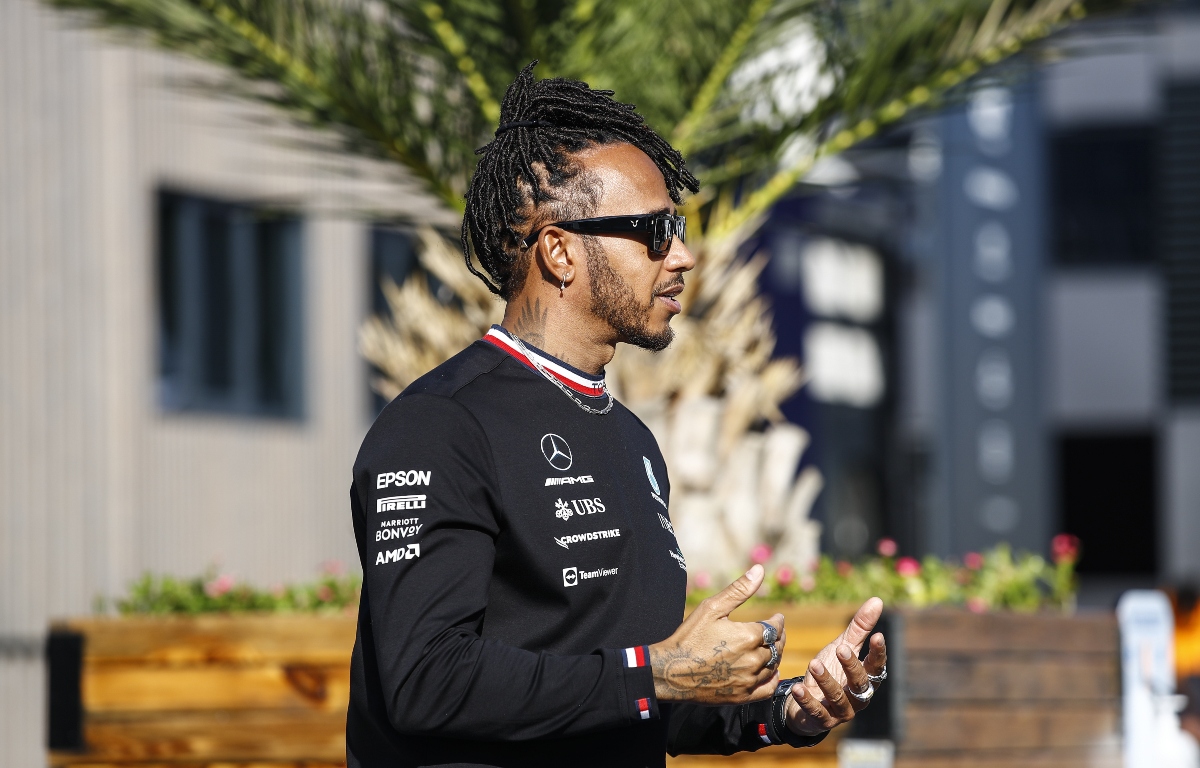 Lewis Hamilton says the idea of joining Ferrari was a short-lived one and is happy with the longevity he has at Mercedes.
The seven-time World Champion recently stated his disbelief at the fact that he's never driven for the Italian team and probably never will.
"For years, whenever I go to Monza and see the fans, I hear them saying 'come to Ferrari'," Hamilton told Sky Italia.
"It warms my heart, but it's pretty amazing I've never driven for Ferrari after so many years because it's a dream for everyone, a goal to be achieved.
"It's never really been possible and I will never quite know exactly why. I wish them the best and in the near future I will just have to stop them from winning the World Championship instead.
"I have a couple of Ferraris at home I can drive, but not the F1 Ferrari."
In response, current F1 CEO and former Ferrari team principal Stefano Domenicali admitted that the team had shown an interest in the Brit and that discussions had taken place but ultimately never led anywhere.
This fit though = 🔥🔥🔥 @LewisHamilton pic.twitter.com/yN5xpuZm9a

— Mercedes-AMG PETRONAS F1 Team (@MercedesAMGF1) October 7, 2021
Check out all the latest Lewis Hamilton merchandise on the official Formula 1 store
Talking about the prospect of him joining the Scuderia again ahead of the Turkish Grand Prix, Hamilton said that doing so was never really a long-term idea.
Instead, it was just something that briefly popped up when he'd be coming to the end of a contract, and ultimately he's happy that he ended up with Mercedes, who he sees as a team for life.
"It was a part of each end of a [contract] term. You have to kind of do your due diligence and see what options you have," he told reporters at Istanbul Park.
"I'm really proud of where I am and what I've done with Mercedes. I always thought that, and I think I said it before: the idea of going to Ferrari was kind of short-lived in the sense that when you're with Mercedes, you're with a family for life.
"If you look at all the historic drivers that have driven from Mercedes, they've been with them until they're in the 90s. And that's something that you don't see in any other team with any other brand.
"That's something I'm very, very proud of. Plus we've achieved more than anybody. And that's down to the great teamwork, it's down to loyalty, and I don't take that for granted."
PlanetF1 Verdict
Lewis Hamilton on "short-lived" idea to join Ferrari
Lewis Hamilton is proud of Mercedes achievements despite talks with Ferrari.