'Positions never aligned' for Hamilton to Ferrari
Lewis Hamilton has revealed he held talks with Ferrari in the past but that their respective "positions have never aligned".
The seven-time World Champion looks like completing his career without driving for F1's most iconic brand, having spent his first six years with McLaren and now eight and counting with Mercedes.
But discussions did take place, the 35-year-old Briton has confirmed, only to yield nothing because his contracts were never due to expire at a time that would have suited Ferrari.
"We talked on occasion but we didn't go beyond understanding what options were on the table and they weren't the right ones," Hamilton told Gazzetta dello Sport.
"Our positions have never aligned. I think timing matters and things happen in the end for a reason.
"In recent seasons, my contract always expired in years different from those of all the other drivers. In the end, that's how it went."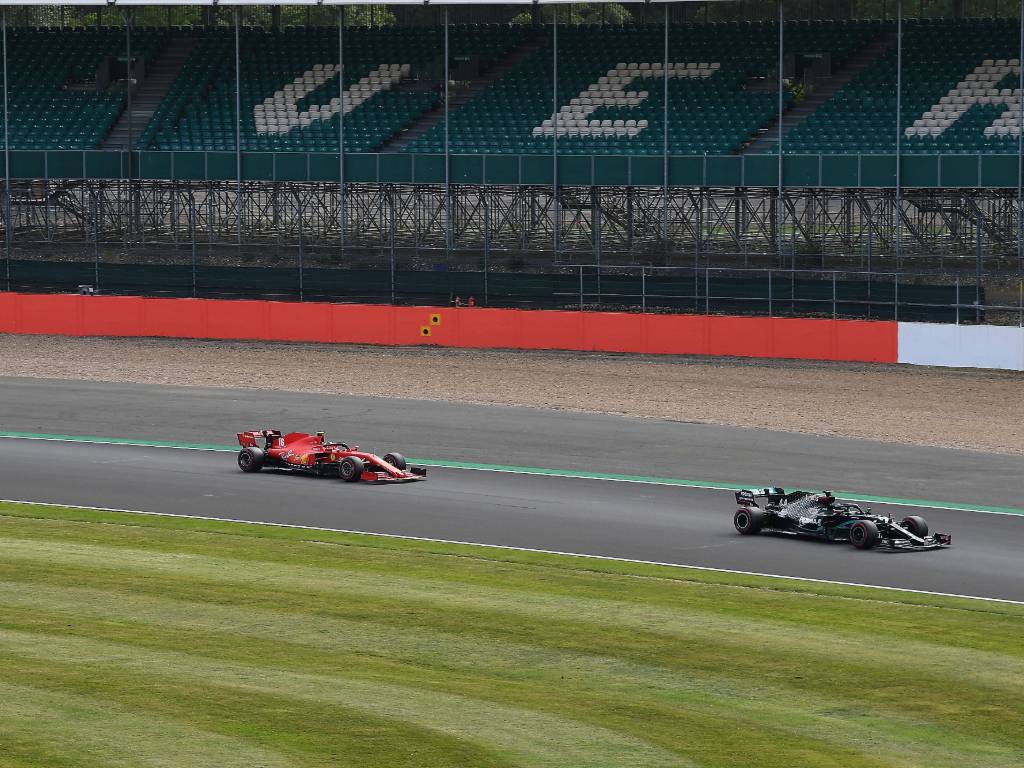 Get your hands on the official Ferrari 2020 collection via the Formula 1 store
There were also concerns from Hamilton that he may not necessarily have fitted in at Ferrari from a corporate perspective, given that he had warned Mercedes when he joined them from McLaren in 2013 that he wanted greater opportunity to express himself than at his previous team.
"At McLaren, I grew a lot but they had certain expectations about how a driver should behave and they contrasted with the fact that I've always been an outsider, a non-conformist," he said.
"Before signing with Mercedes I said 'I'm different from others. Let me be myself, let me experience [things] because I have to find out who I am. In any case, I help you and make the brand grow in the world of young people in a better way'. And that's what happened."
Although Hamilton is out of contract at the end of this season and yet to officially commit his future to Mercedes, if he was somehow thinking of 'scratching the Ferrari itch' then the door appears to be closed for now.
The Italian giants confirmed their 2021 line-up before any 2020 races had even happened, with Carlos Sainz taking the place of Sebastian Vettel alongside Charles Leclerc.
The latest regarding Hamilton's contract situation is that Mercedes team principal Toto Wolff is prepared to wait until after this season has been completed for negotiations to occur – although the triple-header in the Middle East may allow time in between the two races in Bahrain, for example, for discussions to take place.
Follow us on Twitter @Planet_F1, like our Facebook page and join us on Instagram!