Hamilton: Jewellery crackdown an 'unnecessary spat'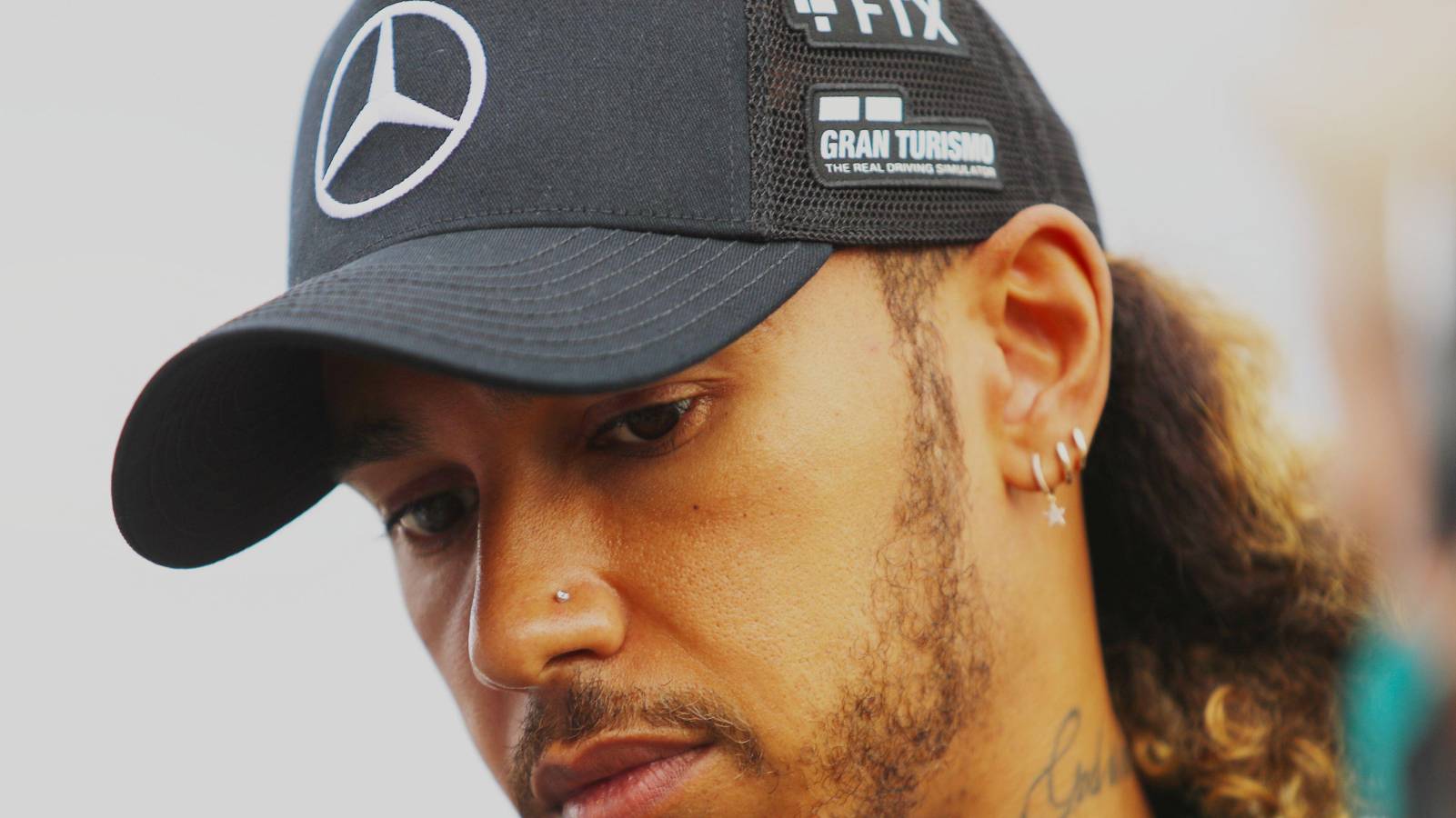 Lewis Hamilton has branded the FIA's clampdown on F1 drivers' jewellery as an "unnecessary spat", believing the sport should be focusing on bigger things.
Jewellery has been a topic in F1 since it emerged at the Australian Grand Prix that a warning had been included in race director Niels Wittich's pre-race weekend notes that jewellery could not be worn in the cockpit for safety reasons.
Now, for the Miami Grand Prix, jewellery has become part of scrutineering, with greater detail about the reasons forming part of a statement from Wittich, alongside explanations about in-car clothing requirements all the way down to underwear.
Hamilton has previously said that if his earrings were not to accompany him in his Mercedes car on track, it would mean having to "chop my ear off".
The seven-time former World Champion was asked again about the matter at a five-driver press conference in Miami and he could not understand why such a fuss was being made about jewellery at this point of a remarkably successful F1 career that began in 2007.
"I couldn't get any more jewellery on today," began Hamilton, who sat bedecked with rings on every finger of his left hand and two wristwatches.
You got the time, Lewis? 😉✨✨ pic.twitter.com/7EazbIXfdk

— Mercedes-AMG PETRONAS F1 Team (@MercedesAMGF1) May 6, 2022
"I feel almost like it's a step backwards, if you think of the steps we are taking as a sport and the more important issues and causes we need to be focused on.
"I think we've made such great strides as a sport. This is such a small thing. I've been in the sport for 16 years, I've been wearing jewellery for 16 years.
"In the car I only have my earrings on and my nose ring, which I can't even remove. It seems unnecessary for us to get into this spat."
However, Hamilton did say he would be prepared to discuss the subject with Mohammed ben Sulayem, the FIA president, in order to reach an understanding.
"I'll try to communicate and work with Mohammed," said the 37-year-old Briton. "I'm here to be an ally of the sport, of Mohammed and of Formula 1, and I think we've got bigger fish to fry, bigger things to do, more impact to have, so I think that's really where the focus should be."
During a subsequent part of the press conference, it was put to Hamilton that in theory the FIA could stop him from racing if he failed to comply with the jewellery instruction – which, of course, would be highly unlikely to happen in reality.
"If they stop me, so be it," he said. "We have spare drivers, so we are ready and prepared for the weekend. There's lots to do in this city, so I'll be good either way!"
In explaining the crackdown on jewellery, Wittich said in his Miami race notes: "Metallic objects, such as jewellery, in contact with the skin can reduce heat transmission protection and thus may increase the risk of burn injuries in the event of a fire."
Hamilton, Wolff speak on F1 jewellery ban
Lewis Hamilton made it clear you would have to chop his ear off if he were to comply with the rules.