Hamilton tells full story of childhood Dennis encounter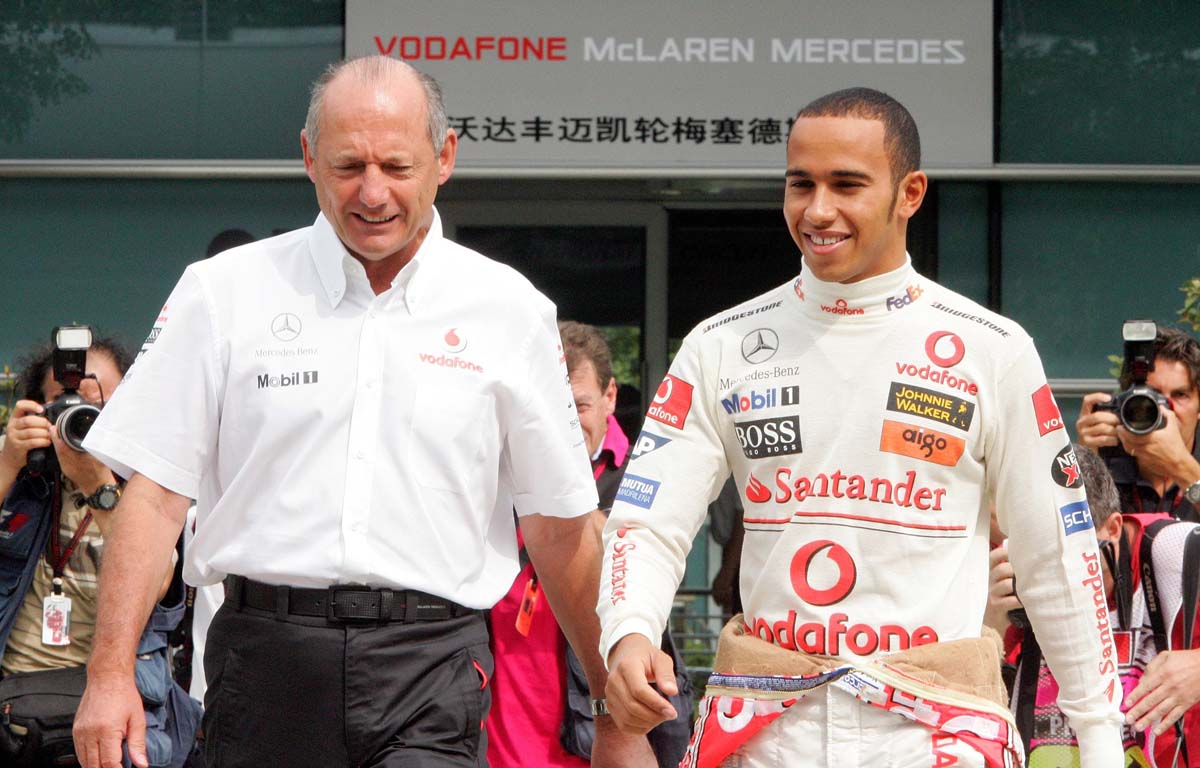 Lewis Hamilton has given the full story behind his famous meeting with Ron Dennis as a child, when he said he wanted to become a McLaren driver.
It's a now-famous tale in Formula 1 that a 10-year-old Hamilton approached the then-McLaren team principal to declare that he wanted to drive one of his cars in the future.
Hamilton would go on to make his F1 debut and win his first World Championship with the team, but he delved into more context behind his bravery to approach Dennis at an awards ceremony when he was a youngster – as he and father Anthony tried to make their way in the motorsport world.
🎙️ "And with half the season gone, there's half the season still to go…"

With that in mind, we've ranked who we believe to be the top 10 best drivers of the season so far.

✍️ @FinCrebolderhttps://t.co/1PomYeszD5 #F1 pic.twitter.com/njlH5RxHcV

— PlanetF1 (@Planet_F1) August 10, 2021
Check out all the latest Lewis Hamilton merchandise on the official Formula 1 store
"So, my dad made this leather-bound booklet and he printed out all these pages in it, and then there was a space for the autograph, phone number and address of each individual," Hamilton explained in a Formula 1 fan Q&A session.
"I remember when I was going around and saying: 'please can you put your phone number down?' And I got phone numbers from, like, everyone at the place basically.
"But what happened at the time was I was coming home and watching Formula 1, watching Ayrton Senna's video, 'racing is in my blood', and I watched it every day and my mind was set: I want to drive a McLaren. It's my favourite-looking car and it's got my favourite driver in it.
"Then when I won the [British Karting] Championship, I got this opportunity to go to this award ceremony, and I'd never been to anything like it before.
"We had to borrow a suit from the kid who won it the previous year because we couldn't afford a suit, and then when we got there, my dad was telling me who was who – because I'm a 10-year-old, I have no idea who was who.
"So, my dad goes: 'That's Ron Dennis over there, he's the boss of McLaren that makes those cars that you love.'
"And I knew immediately at that point, that's who Ayrton drives for and that's who I want to drive for.
"So, literally before my dad had finished explaining to me about Ron Dennis, I went over to him straight away.
"I tapped him on the side, and I said: 'Hi, I'm Lewis Hamilton, and I've just won the British Karting Championship, and one day I want to be Formula 1 World Champion in your car.'
"I don't know what possessed me to say those things, where I had the confidence at the time to be able to say those things, but I guess naturally kids have lots of confidence or don't have any fear.
"Then he sat down with me and spoke with me. I don't remember what he was talking to me about at the time because I was probably star-struck or something, but he did put down in the book his nice autograph, and then he said: 'Phone me in nine years'."