A rare Lewis Hamilton podcast appearance is just days away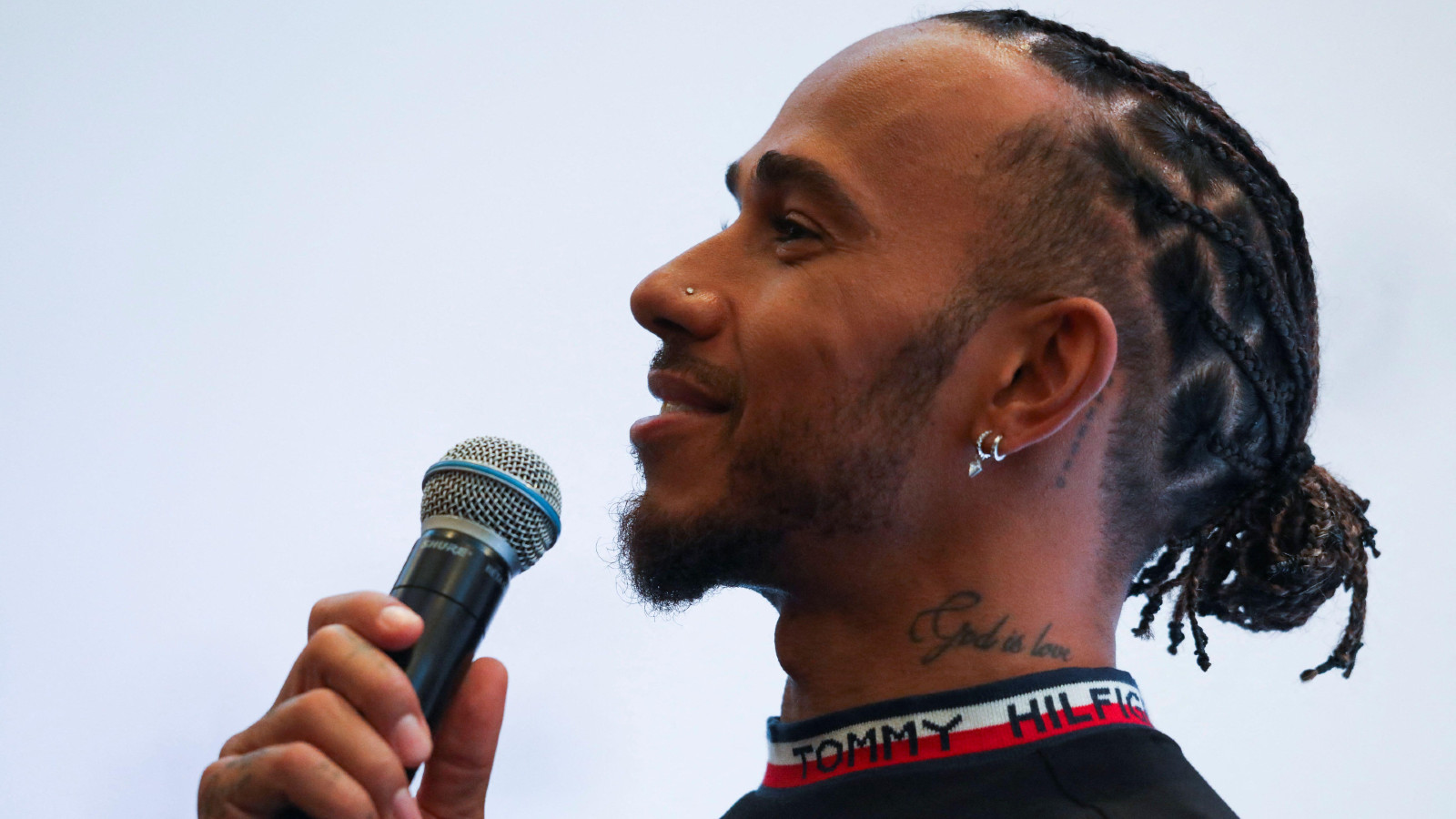 Lewis Hamilton is set to make a very rare appearance on a podcast, talking about his life beyond Formula 1 in an episode released on Monday.
The seven-time World Champion has recorded an episode of On Purpose with Jay Shetty, and it is being billed as his podcast interview debut.
The Mercedes driver previously appeared on the first ever episode of the popular Beyond the Grid podcast back in 2018, but this is set to be his first podcast interview away from the contractual obligations surrounding him in the world of Formula 1.
Host Shetty posted a video preview of the podcast on Instagram and wrote along with it: "I can't wait for you guys to hear this episode of On Purpose with @lewishamilton. We dive into his childhood and he shares with us a totally different perspective on finding your own purpose. Truly honored that Lewis did his first ever podcast recording with us, and it does not disappoint! Available everywhere Monday."
Previous guests on the podcast include the likes of Khloé Kardashian, musicians such as Alicia Keys and Selena Gomez, comedians Kevin Hart and Trevor Noah and more.
"The easiest thing in life is to give up. The hardest thing is to keep going, but we have to," Hamilton said in the preview video.
PlanetF1.com recommends
Revealed: The top 10 highest F1 points-scorers of all-time using unique formula
The five most entertaining drivers on the F1 2023 grid
Aston Martin find 'small loophole' to place 'clever innovations' on AMR23
"All the struggles of questioning whether you were going to make it or not all those doubts, all those fears kind of flashed between my eyes and came across the line, I did it. And I want the kids out there to know that you can do it too."
Further on in the preview, Hamilton was seen speaking about his childhood and snippets of the conversation gave hints at what subjects will be coming up in the full episode upon its release on Monday.
"[At] that particular school I was probably one of three kids of colour, probably the most traumatising and most difficult part of my life," he said in one clip.
"My dad never let me cry as a kid. He said that it was a sign of weakness.
"I didn't even know about suppressing a pain or a feeling.
"A lot of people are struggling to find that purpose. But it's okay. You will find it. Do not give up."