Hamilton's F1 future still reportedly 'unclear'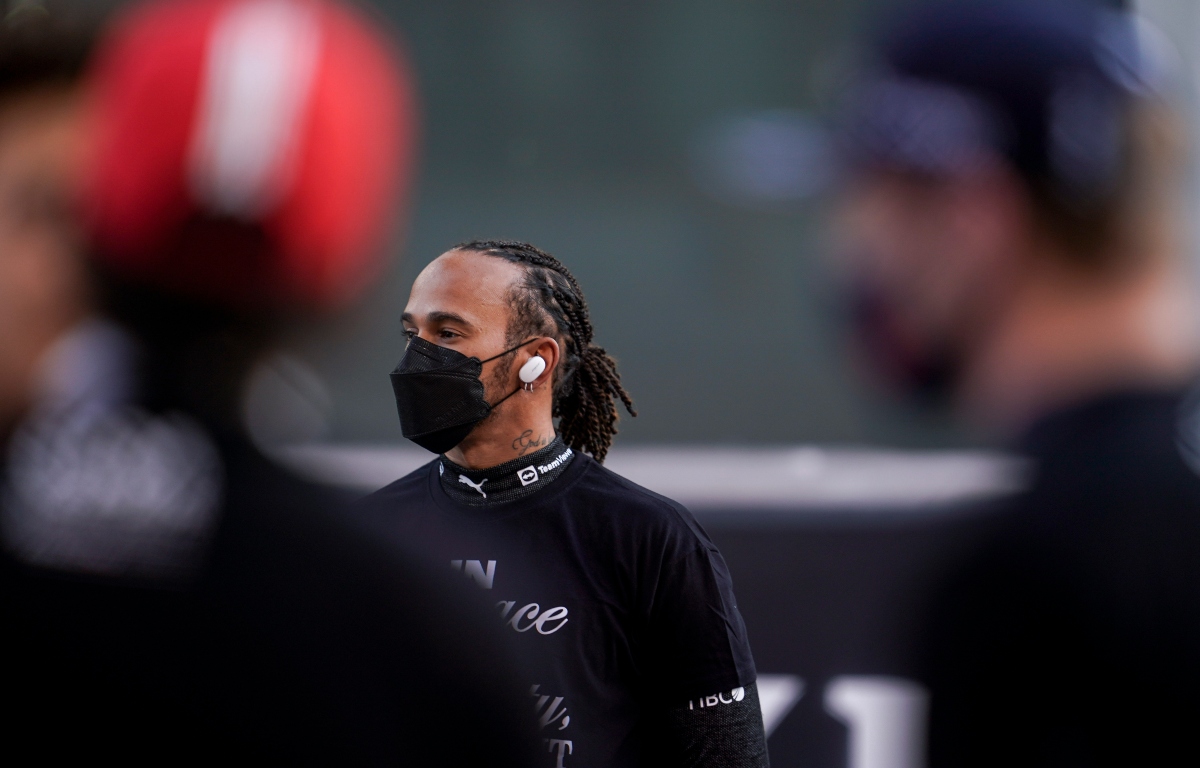 Whether Lewis Hamilton is going to compete in the 2022 F1 season or not reportedly remains very much unclear, according to Sky Sports.
Since losing the 2021 title fight in hugely controversial circumstances on the final lap of the season finale in Abu Dhabi, Hamilton has remained out of the public eye with the exception of his knighthood and Valtteri Bottas's goodbye at the Mercedes base, not doing any interviews or social media posts and not attending the FIA end-of-season Gala.
That has led to speculation about his future with Toto Wolff admitting the seven-time World Champion was "disillusioned" and not guaranteeing he'd drive for Mercedes in 2022.
According to Sky Sports journalist Craig Slater, whether he'll do so or not remains unclear at this point.
"As we speak right now, I can tell you it is still unclear," he said on Sky Sports News.
"69 days to go to the first Grand Prix in Bahrain, I have heard from senior sources close to Lewis that whether or not he will be on the grid for the first race of the season is still unclear at this point."
Christian Horner: "Time will move on. Max is a very deserving World Champion, we are incredibly proud of that, and the history books will always show he is the 2021 World Champion."#F1 pic.twitter.com/xt2yApDhyG

— PlanetF1 (@Planet_F1) January 4, 2022
Straight after the race in Abu Dhabi, Hamilton didn't express any anger at what had happened in his interview with Jenson Button and congratulated Max Verstappen.
Slater says that the defeat started to hurt the Mercedes man more and more in the days that followed though.
"I've spoken to various individuals since who have had some contact with him," he added.
"By and large they told me that they expected Lewis to be back to try and win an eighth world title in 2022.
"What they explained to me though was that even if he seemed to take it well on the night, it hit him very hard in subsequent days, what went on."
Mercedes initially protested the result but withdrew said protests, with the FIA pledging to investigate what happened in the closing stages of the race when race director Michael Masi didn't follow normal Safety Car protocol.
No findings from such an investigation have been published yet, and the longer that remains the case, the less likely it apparently is that Hamilton will be back on the grid.
"It's been put to me like this," Slater said.
"The longer this drags on, the longer we don't get a result to that investigation and some findings from the FIA in terms of how F1 is going to conduct itself going forward, then the worse the Lewis Hamilton situation is.
"And that's from a senior source close to that situation."
PlanetF1 Verdict
Hamilton's F1 future still in doubt
It is still unclear whether Lewis Hamilton will return for the 2022 season.