Hamilton wants Russell to be Britain's next champion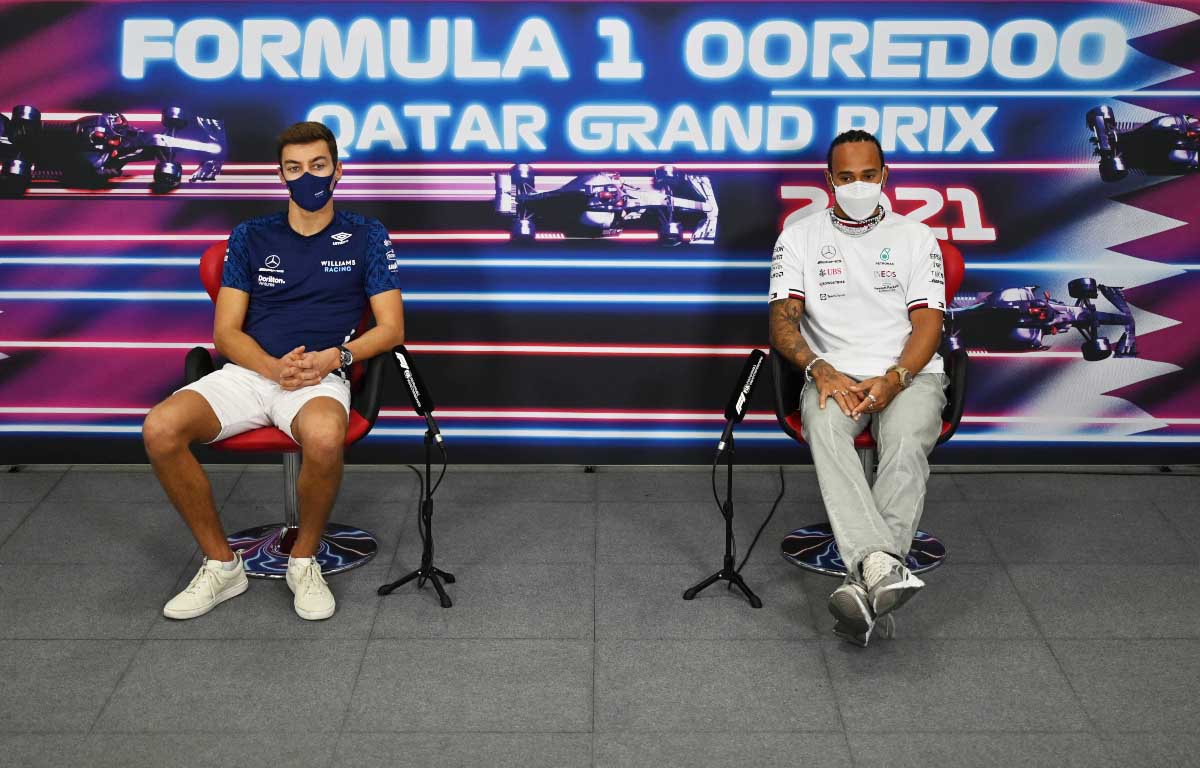 Lewis Hamilton says he expects a repeat of his mentality from 2007 when George Russell arrives at Mercedes – but hopes his compatriot will be Britain's next World Champion after he retires.
The seven-time title winner has lavished praise on his "super-talented" future team-mate and feels there is currently a "nice balance" between the two of them as they get set to work together at Mercedes next season.
Hamilton added that, while he expects Russell to come to the team with the same hope of impressing alongside his illustrious team-mate in the same way he did at McLaren next to Fernando Alonso, he also wants to see the current Williams driver succeed.
Hamilton feels he is in a "different place" to how Alonso was in their season in the same garage, and wants to be able to pass on some of his experience to Russell in 2022 – but still holds the same aim of winning their in-team battle next year.
I'll be watching that one back later! Congrats @LewisHamilton, you're an absolute beast! 👊 https://t.co/6U76aXhzER

— George Russell (@GeorgeRussell63) November 14, 2021
"You've seen George is hugely respectful," Hamilton told the BBC. "He's a super-talented young man and I think there's a huge amount of respect already going in and we've a nice balance at the moment.
"But he'll want to be quick, he'll want to show up and win and do all those things you do when you enter a new role.
"I remember in 2007 when I went up against Alonso. Of course I wanted to beat him at the first race, so I appreciate and expect George to have that mentality otherwise he's not a winner, you know?
"But I'm in a different place. I really want to see him succeed. There will be a point when I don't continue in this sport and, you know, he's my team-mate and he's gonna be the next Brit I want to see win a World Championship.
"So while we'll be competing and I want to win on track, I really hope I can have a positive influence on how he conducts himself within the team – whether it's the time he commits to engineering or how he churns through the data or even just how he drives on track."
At present, Hamilton is still locked in the fight for this season's World Championship with Max Verstappen and also said recently he has been trying to be "clever" and pick his battles against the Red Bull driver this year as he heads into the final two races eight points behind the Dutchman.
Hamilton's experience will be what wins him the WDC
While Verstappen would have the upper hand in the standings, that's the only advantage he will have.