Hamilton: Russell 'rightly earned' Mercedes chance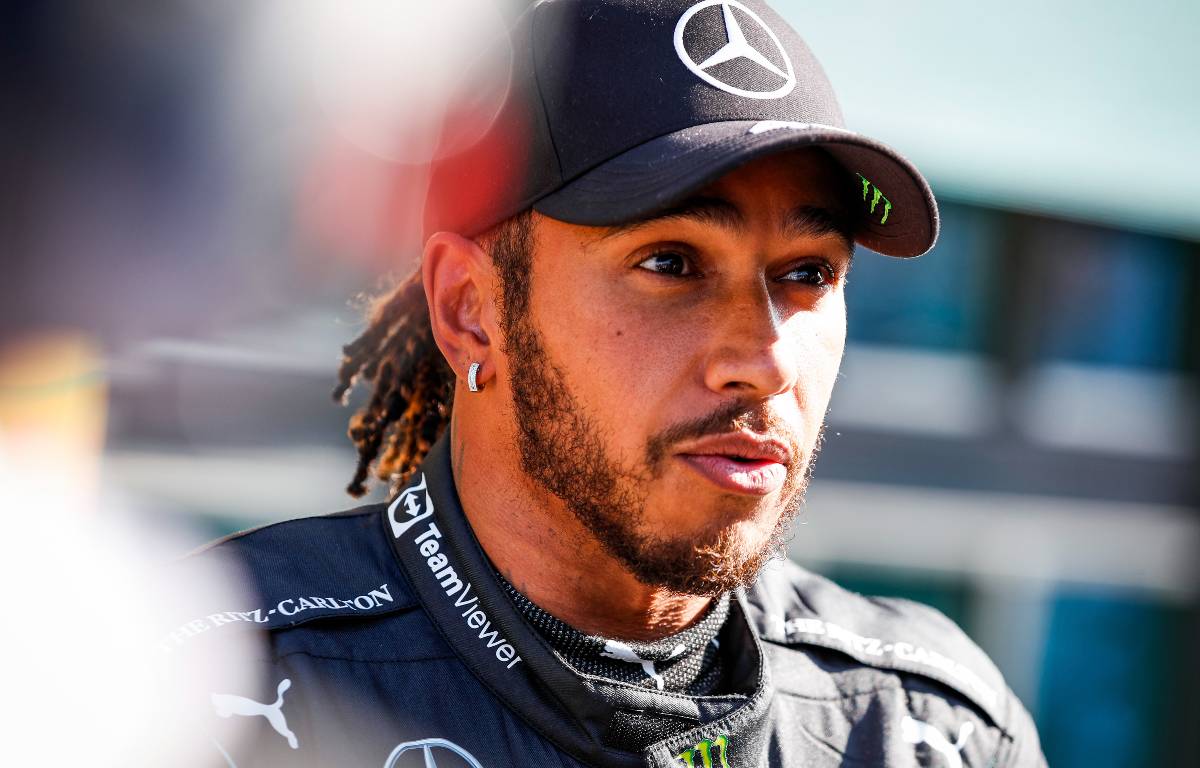 Lewis Hamilton has welcomed his next Mercedes team-mate, George Russell, by saying he had "rightly earned his spot".
After sending an effusive farewell message publicly to his departing colleague Valtteri Bottas, the seven-time World Champion focused on Russell's journey to the top.
Reports have suggested Hamilton would have preferred to have still had Bottas on the other side of the garage in 2022, which marks the start of the new two-year contract he has signed with Mercedes.
But team principal Toto Wolff has chosen to promote Russell after three years with Williams to give the squad fresh impetus for the new era of Formula 1 that begins next season.
"I want to take a moment to welcome George Russell to the team," wrote Hamilton on Instagram.
"I remember meeting him when he was young, dreaming of becoming a Formula 1 driver. I'd only just reached my own dream of becoming an F1 driver, so I know what this day means and how it will feel for him.
"He is a great example to all the kids out there that dreams do come true when you chase them wholeheartedly. Through hard work, he has rightly earned his spot on our team.
"I look forward to seeing him grow as a driver with this great team and working with him to raise Mercedes higher.
"See you next year."
Check out all the latest Lewis Hamilton merchandise on the official Formula 1 store
I want to take a moment to welcome @GeorgeRussell63 to the team. Through hard work he has rightly earned his spot. I look forward to seeing him grow as a driver with this great team and working with him to raise @MercedesAMGF1 higher. See you next year🙏🏾 pic.twitter.com/CRsgrilmUd

— Lewis Hamilton (@LewisHamilton) September 7, 2021
Russell responded by saying: "Appreciate it Lewis. Looking forward to working alongside you."
Although the Mercedes decision may not be the one Hamilton was hoping for, he gave Russell high praise for his younger compatriot's stunning qualifying lap in the wet at the Belgian Grand Prix which earned him a front-row start.
When that race was washed out without the lights having been turned green, it meant Russell secured his first podium appearance in Formula 1.
"I think George is an incredibly talented driver," said Hamilton when asked by reporters at the Dutch Grand Prix how his relationship with Russell may be, in the expectation that they would be partnered together at Mercedes.
"Probably the only highlight from last week [at Spa] was his qualifying lap, it was amazing.
"He's humble, I think he's got a great approach. Naturally, being British I would imagine probably helps in terms of communication.
"He's the future, he's one of the members of the future of the sport.
"He's already showing incredible driving so far and I'm sure he will continue to grow, so where better to do it than in a great team like this…or what team he goes to."
The Planet F1 verdict:
Lewis' message to George Russell
Lewis Hamilton has sent a welcome message to George Russell after the announcement was made that he would be driving alongside him for 2022.