Lewis Hamilton: We obviously have a championship we need to get back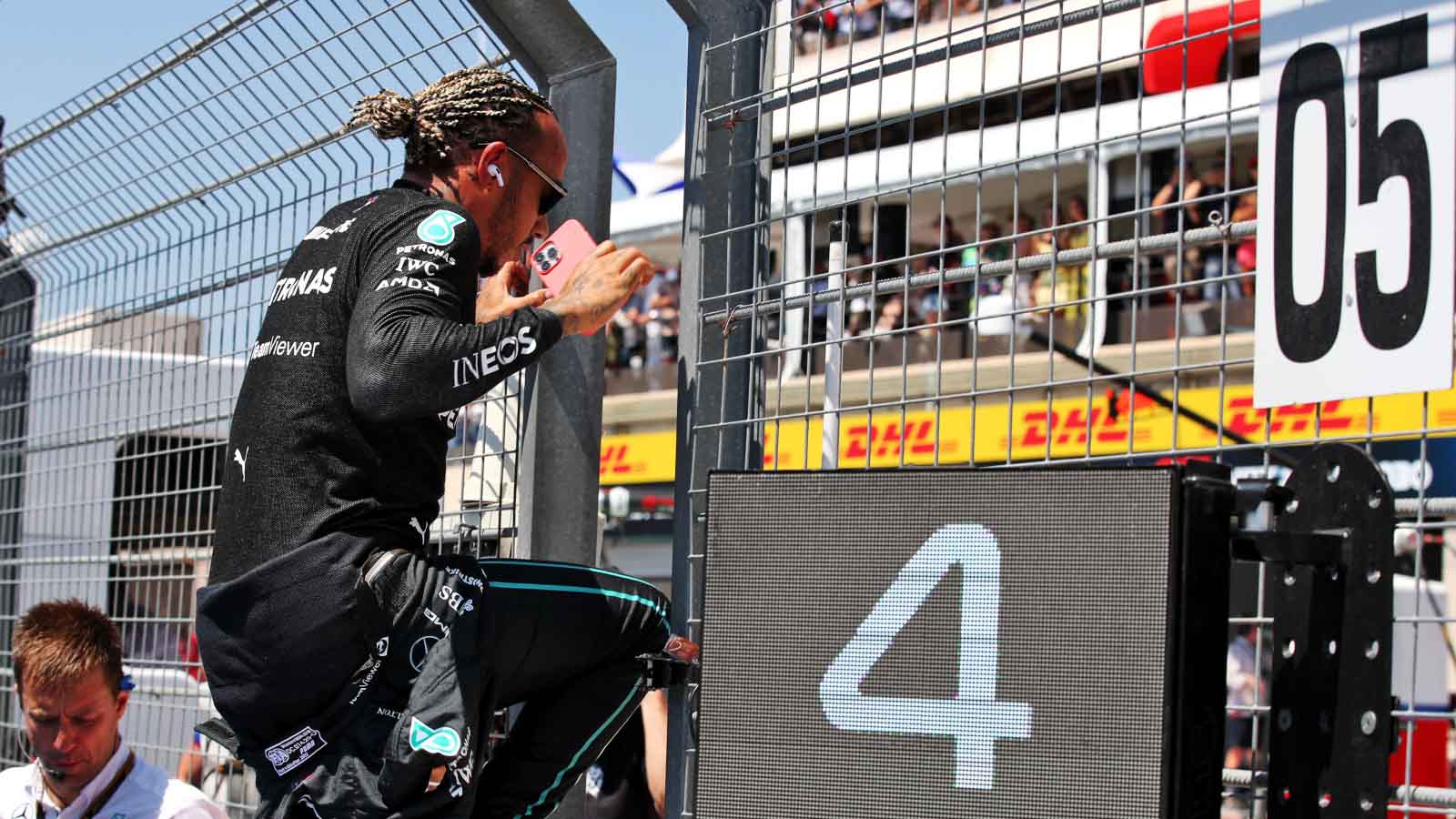 Lewis Hamilton says the day he arrives at a grand prix weekend and is "just coasting along" is the day he will know it is time to hang up his helmet.
But that day is not today, with the seven-time former World Champion adamant he is determined to "get back" the World title.
Committed to Mercedes for next year's championship, Hamilton and his team boss Toto Wolff are already talking about extending his stay with the words "five years" even being thrown into the mix.
One factor driving Hamilton is the desire to win back the World title.
Last season, he was denied a record-breaking eighth as Max Verstappen swept past on the very last lap of the championship in what was a winner-takes-all finale.
Hamilton wants to "get back" the title.
"Each year you have to ask yourself if you're willing to give as much if not more than you did when you first started," he said, quoted by USA Today.
"Are you willing to give up all your time to prepare and train and work with the team and deliver?
"If there's ever a moment I'm arriving and I'm just coasting along, that's when I don't belong here and don't deserve the position here, and that's when I should stop.
"I question myself as to whether I'm able to do that and whether I want to do that, and the answer is yes.
"We obviously have a championship we need to get back, and I love the mission and that challenge with my team."
This season has been a trying one for Hamilton and Mercedes.
While Red Bull have romped to the double, the Milton Keynes squad winning 16 of 20 races, Mercedes have not even won one.
"I can't wait for the time when we get back to success," Hamilton continued.
"When we finally get that win, when we get that championship…it will make all of these tough moments worthwhile."
Hamilton has two more opportunities to break his duck this season, the next coming at the Brazilian Grand Prix.
'A true measure of Lewis' incredible achievements'
His build-up to the Interlagos race has been rather unusual, Hamilton attending the Chamber of Deputies on Monday when he received honorary citizenship along with Brazil's legislative medal of merit and a diploma.
Mercedes motorsport boss Toto Wolff applauded his driver.
"It's a special moment for Lewis as he becomes an honorary citizen of Brasil," he said.
"To be recognised and celebrated by a country that calls Ayrton Senna one of their own is a true measure of Lewis' incredible achievements, both on the asphalt of Interlagos and as an advocate for diversity in our sport.
"From each member of the team, Lewis, we are incredibly proud of you.
"'Obrigado' for what we have achieved together so far – and we are excited by what is still to come!"