Hamilton's warning: I'm only getting started
Great news for Mercedes with Lewis Hamilton saying he would "love to stay", not so great for his rivals as the seven-time champ feels he's "only just getting started".
2020 is proving to be a record season for Hamilton.
Not only did he break the record for the most grand prix wins ever, and extend that to 94 at the Turkish Grand Prix, but he also equalled Michael Schumacher's tally of seven Drivers' Championship titles.
The big question, though, is will 2020 be the last for the Mercedes driver.
Hamilton has yet to sign a new deal with Mercedes but that seems to be more of a formality than a concern with the driver saying he'd "love to stay" for "next year".
"I feel like I'm only just getting started, it's really weird," he said after his win at the Istanbul Park.
"I feel physically in great shape and mentally, I know so many people out there that this year has been the hardest year probably for millions of people.
"Things always look great here on the big stage but it's no different for us athletes and this has been a challenge I didn't know how to get through.
"But with the help of great people around me, the help of my team, the help of team LH, I've managed to keep my head above water and stay focused.
"I'm really hopeful for a better year next year and I would love to stay, I feel like we've got a lot of work to do here."
The 35-year-old, at the front of Formula 1's 'We Race As One' campaign, believes he still has a lot to do in Formula 1 but not just on the race track.
"We've only just begun our work to push to hold ourselves accountable as a sport, to realise we've got to face and not ignore the human rights issues around the countries that we go to and how can we engage with those countries and help them and empower them to do more, to really change, not 20 years or 10 years from now, but now," he continued.
"I want to help Formula One and help Mercedes in that journey and also particularly moving more sustainable as a sport, we need to be more sustainable.
"I want to try and see if I can be a part of at least the initial phase of that, for a little bit longer."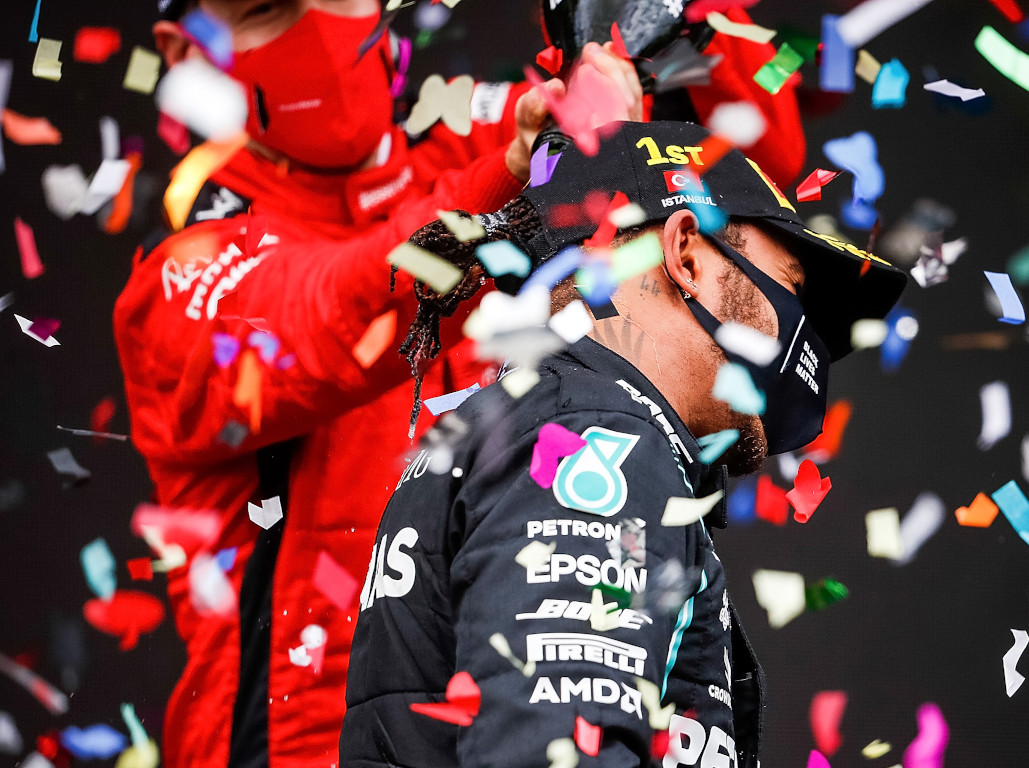 Get your hands on the official Mercedes 2020 collection via the Formula 1 store
Hamilton's words will be music to Toto Wolff's ears as the team boss is still waiting to sit down with his driver to discuss a new contract.
Wolff recently told Motorsport.com that those talks may only be finalised after the season-ending Abu Dhabi Grand Prix in December.
"I think more than likely, we are looking towards the end of the year," he said.
"Not that we wouldn't find time for each other, but I don't want to put ourselves under pressure to say before Bahrain or before Abu Dhabi we will announce a new contract.
"There isn't any pressure. When it's done, it's done."
Follow us on Twitter @Planet_F1 and like our Facebook page.