Lewis Hamilton grateful for F1 support on FIA free speech clampdown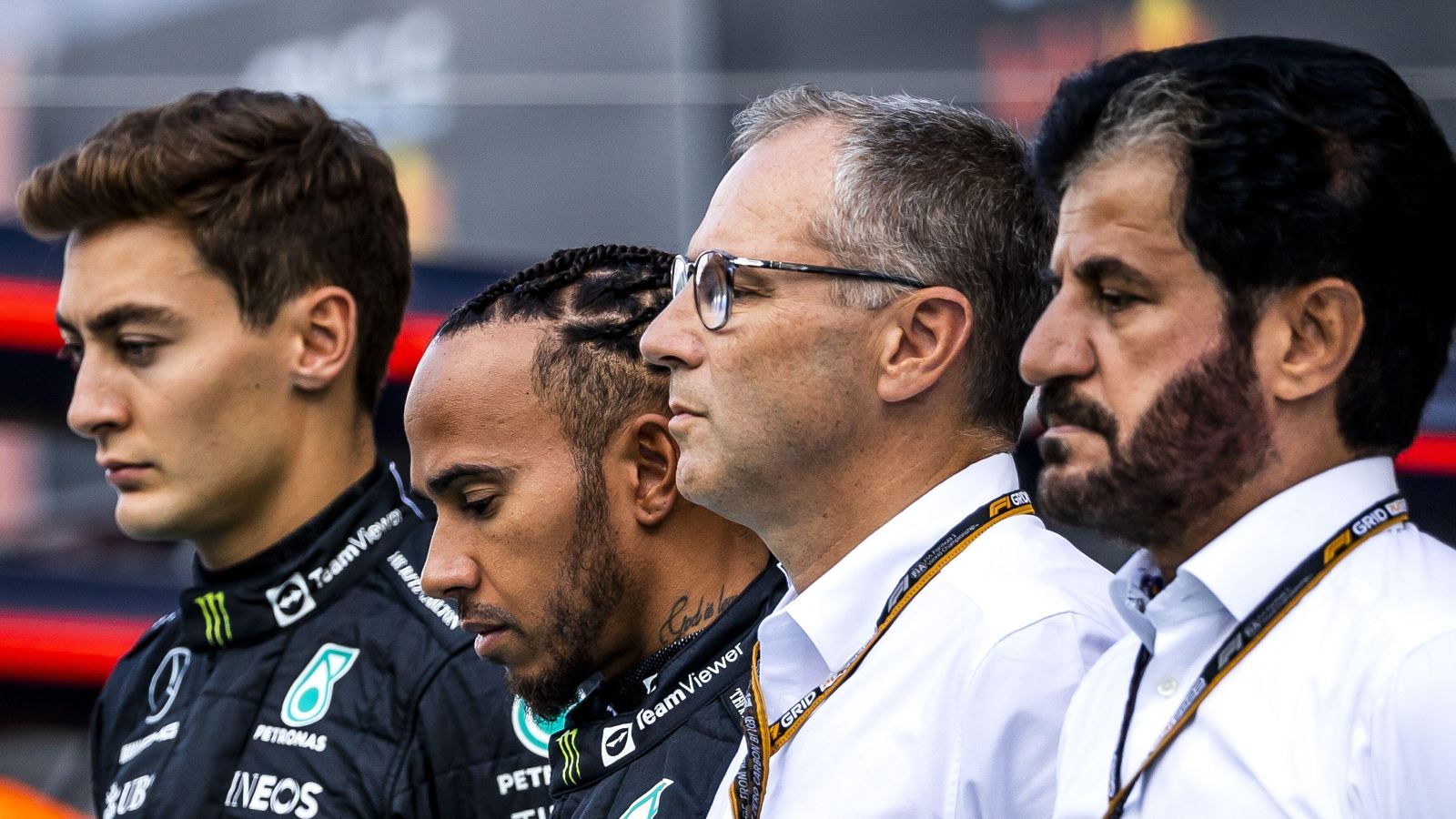 Lewis Hamilton has praised Formula 1 for standing up for drivers' free speech after the FIA sought to muzzle them.
The sport's governing body introduced a controversial new rule late in 2022 that limited what drivers could say and required them to seek prior approval for any political or religious statements.
The move was widely criticised with questions asked as to whether such a rule was needed given the drivers have not previously used their platform to spread hate but instead drivers such as Hamilton and Sebastian Vettel shone a spotlight on serious issues such as equal rights and climate change.
The timing of the announcement seemed particularly pointed, considering that Vettel had just retired, and seemed focused particularly on Hamilton, the last remaining driver known for using his platform.
Reaction from the drivers themselves was minimal to begin with considering it occurred during a time when many were off on holiday but since the 2023 season has got closer, almost every driver has come out against it.
Hamilton is no different, stating he would accept whatever consequence came as a result of breaking the new rule, but the FIA's plans appears to have been shot dead in the water after Formula 1 said it would not enforce any kind of rule that limits drivers free speech.
In an interview with the Guardian, F1 president and CEO Stefano Domenicali said the sport would "never put a gag on anyone" and Hamilton has praised this support from the commercial arm of F1.
"I don't know what the potential sanctions are so it's hard to really speak on them," Hamilton told media including PlanetF1.com.
PlanetF1 recommends
F1 2023 predictions: Title winners, team-mate battles, driver moves and much more
Ranked: How well did every team perform at F1 2023 pre-season testing in Bahrain?
Bahrain Grand Prix 2023: Schedule, stats, weather forecast, how to watch
"I know the team is in constant communication with the FIA. It's been really positive to see Stefano stepping up and supporting those drivers."
Earlier in the year during Mercedes W14 launch, Hamilton said that "nothing" would stop him from speaking out on causes he believes in.
"I wasn't really watching the news over the winter, but I heard it," Hamilton told media including PlanetF1.com. "It doesn't surprise me.
"But nothing will stop me from speaking on the things that I feel that I'm passionate about and issues that there are.
"I feel the sport does have a responsibility to speak out on things to create awareness and on important topics, particularly as we're travelling to all these different places. So nothing changes."