Hamilton hailed as 'greatest F1 champion of all-time'
Ex-F1 driver, now steward Derek Warwick puts Lewis Hamilton atop the list as Formula 1's greatest champion.
Statistically, Hamilton is tied with Michael Schumacher as the driver with the most World Championships in Formula 1 history, both boasting seven.
Hamilton though holds many other key outright records, including the most race wins, poles and podiums in the series.
It is always very difficult to compare drivers of different eras, with Hamilton going up against Schumacher and the likes of Ayrton Senna, Juan Manuel Fangio, Alain Prost and more in a debate over who is the greatest driver to have reached the summit of Formula 1.
Warwick though, a four-time podium finisher, believes that Hamilton is the undisputed best.
In an interview with Express Sport, Warwick said: "He is a great champion. I don't think you're going to get many arguments that would say he's not the greatest champion of all time.
"And I'm putting him up against Senna and Prost, Fangio and Stirling Moss and Jackie Stewart, all those guys."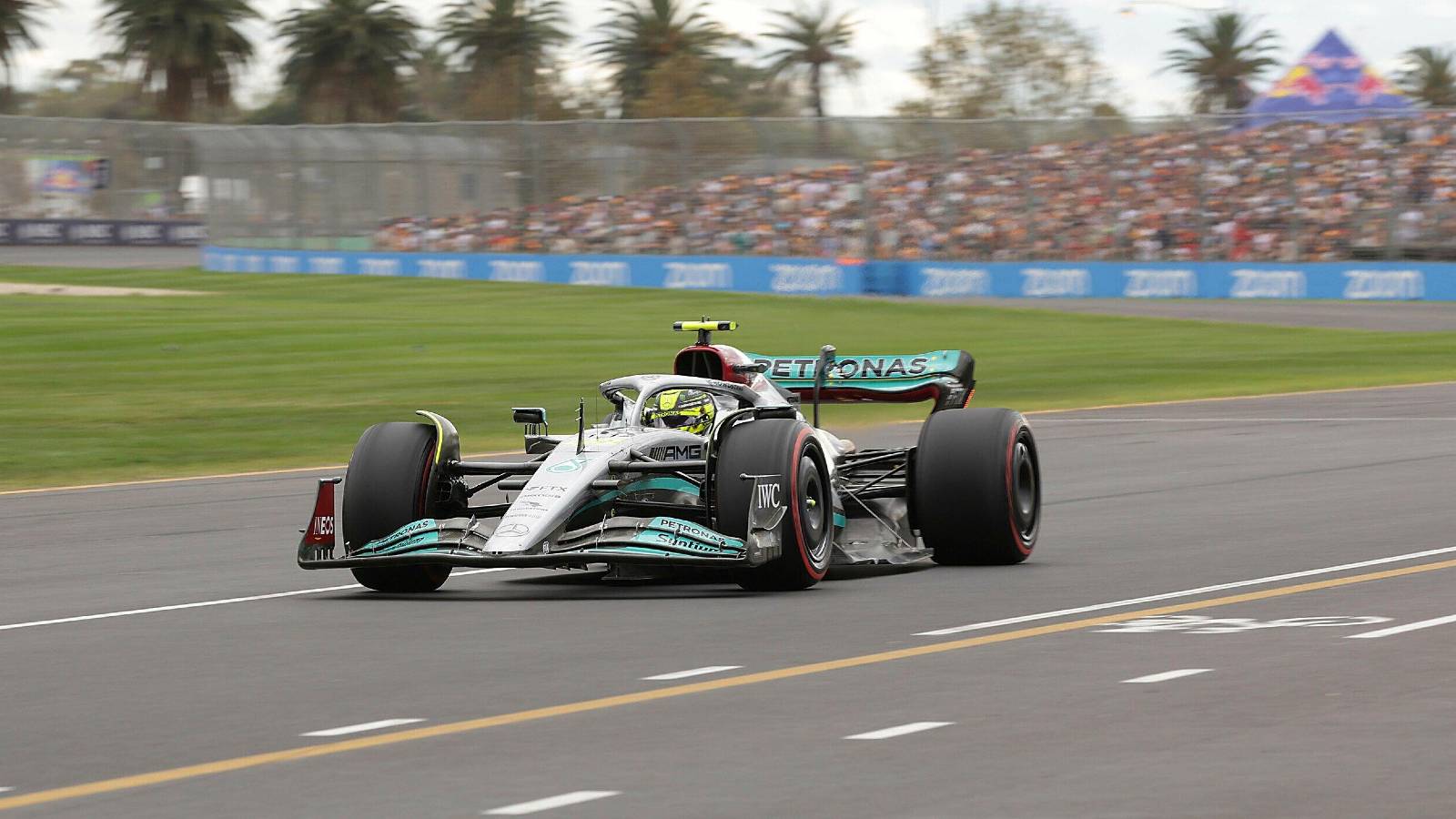 After coming so close to that record eighth title in 2021, Hamilton came into 2022 motivated to finally reach that golden target.
But, three races in, it would appear that his Mercedes W13 is not up to the task of putting him into the title fight.
Ferrari's Charles Leclerc has romped into an early lead in the Drivers' Championship, sitting 34 points clear of Hamilton's team-mate George Russell in P2, after winning two of the opening three races.
Mercedes have around a second to find if they are to catch Ferrari, but Warwick does not believe that Hamilton is out of the Championship picture yet.
Following the switch to ground effect aerodynamics for 2022, the Mercedes W13 seems to be particularly affected by bouncing, known as porpoising, but Warwick backs the Silver Arrows, who have won the last eighth Constructors' titles in succession, to turn the situation around.
"It seems the concept of the Mercedes exaggerates the porpoising but the one thing you have to say with Toto Wolff, Ron Meadows and people like that, they will turn the corner," said Warwick.
"That car will be competitive, it will be winning and Lewis will be winning in it, as will George Russell.
"He's fighting, he knows the odd point here and there, if the car becomes competitive, he knows he will still challenge for the World Championship."
It has become quite the shock to see Hamilton off the pace, the Brit having claimed six of the eight titles on offer since the turbo-hybrid era began in 2014.
Warwick though does not entertain the argument that Hamilton's success was all down to the dominant Mercedes cars for one moment.
And anyway, to his mind, having a dominant car is a key component in such success.
"He's won his races very clean and very dominant. Yes the Mercedes has been dominant, but you need a dominant car," Warwick explained.
"I don't know many World Champions that was actually the World Champion in a bad car so I think the same goes for everybody."
Mercedes getting to grips with issues
Mercedes are slowly getting on top of their porpoising problems.