Lewis Hamilton has no desire to see Max Verstappen stripped of F1 title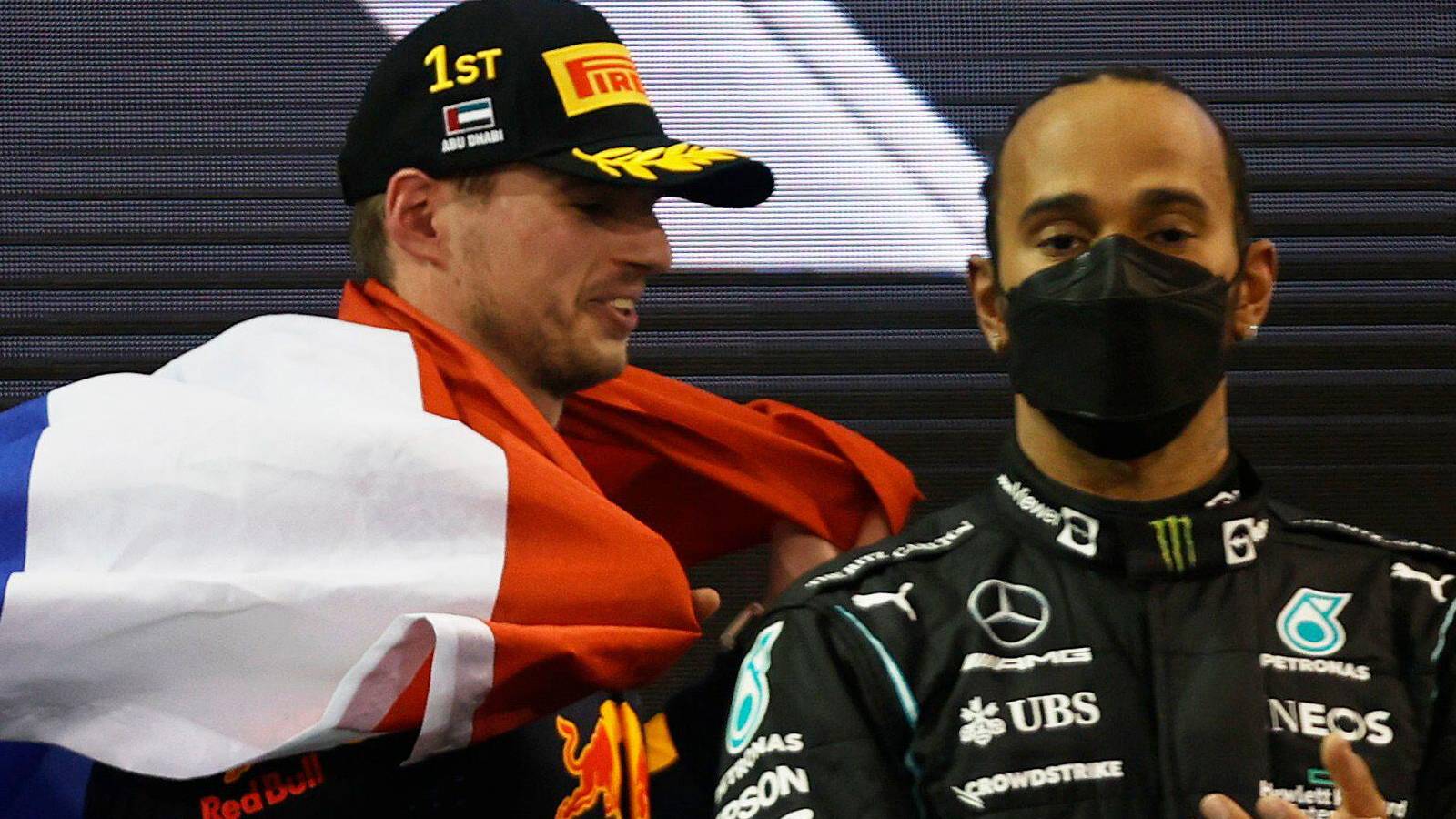 Mercedes' Lewis Hamilton doesn't want to have the 2021 Drivers' Championship handed to him by Max Verstappen being stripped of it.
Red Bull, according to the FIA, have committed a 'minor overspend' of the 2021 budget cap rules and, should the team opt to fight the allegation all the way through the FIA's Cost Cap Administration Panel or International Court of Appeal, run the risk of having points deducted from their 2021 totals – potentially costing themselves the title, given Verstappen finished just eight points clear of Hamilton in the Driver's standings.
Such a scenario is completely unpalatable to Hamilton, who has come to terms with the nature of his 2021 defeat, saying his team did everything "the right way" last year.
"No, because the damage is done," he told selected media, as quoted by Motorsport, during the United States Grand Prix weekend, when asked if he'd welcome such an outcome.
"I have my feeling within of what we did as a team, how we achieved it, and what we really truly achieved, and I can keep that to myself within me. We gave it our all and we did it the right way, and I am proud of that."
Lewis Hamilton: Budget cap discussions bring back emotional memories
Reflecting on that contentious season finale, Hamilton weighed in on whether he believed the actions of then-FIA Race Director Michael Masi, whose decision-making had a direct impact on the outcome of the title fight, had been deliberate.
Hamilton has been open about the fact that the current budget cap furore has reignited plenty of unwanted memories of the conclusion of the 2021 season, which was one of the most bitter and vitriolic title fights in living memory as Red Bull and Mercedes went toe-to-toe.
Having fallen back a little from the outright front of F1 in 2022 as Mercedes have struggled to keep up with Ferrari and Red Bull throughout the season, Hamilton said he'd managed to bury the unhappiness from the end of last year – only for it all to be dredged back up again by the situation unfolding between the FIA and Red Bull.
"Definitely when you heard going into Singapore about this cost [cap] thing that, for sure, brings up a little bit of emotion," he admitted.
"Because you kind of buried it and moved on and then it comes back up, and then it's like another bit of a kick. And, yeah, that just bought it all kind of fresh again. So then just getting back into the phase of just suppressing it and moving forwards."
What's next in the Red Bull budget cap saga?
Red Bull's budget cap situation is yet to be resolved, with a minor delay to the negotiations between them and the governing body as a result of the passing of team owner Dietrich Mateschitz over the United States Grand Prix.
Discussions are set to resume over the Mexico City Grand Prix weekend, with the focus being on whether Red Bull will accept an offer of an ABA (Accepted Breach Agreement) with the FIA – this arrangement would mean Red Bull admit the breach and take a financial and sporting penalty, but would not have any impact on their 2021 titles.
Read More: Red Bull's budget cap saga set to resume: Will the team accept FIA's breach offer?