Mercedes provide update on Hamilton and W12 damage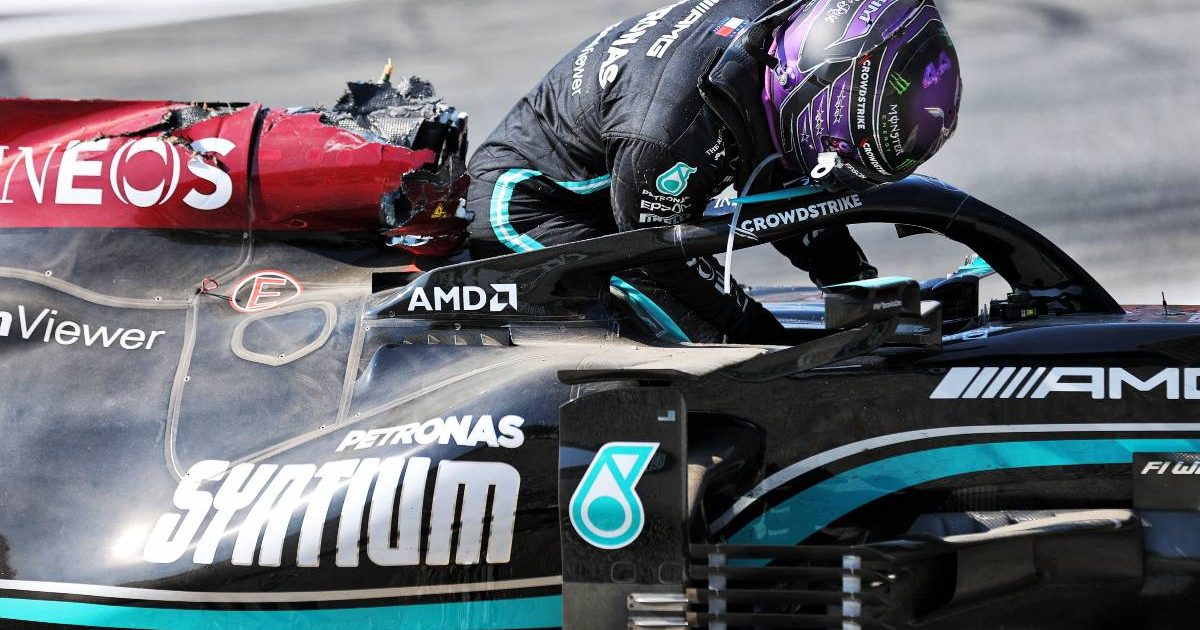 Mercedes have confirmed that Lewis Hamilton is a "little bruised and hurting" after his Monza crash, but should be fit for Russia.
The Briton was involved in a nasty crash with Max Verstappen at the Rettifilo chicane during the Italian Grand Prix.
Taking the outside line into Turn 1, Verstappen was then jolted by the sausage kerb as he tried to pass Hamilton on the inside at Turn 2, causing the duo to collide as Verstappen's Red Bull went over the top of Hamilton's cockpit.
Hamilton took a hefty whack on the head from a rear wheel on Verstappen's Red Bull, and Hamilton was among those to credit the Halo for saving his life.
Mercedes reaffirmed that the Halo's intervention was life-saving for their driver, who thankfully despite being a little worse for wear, they hope will be "fighting fit" for the Russian Grand Prix.
"I am pleased to say he is doing well," Mercedes' trackside engineering director Andrew Shovlin said in their Italian GP debrief.
"He has a sore neck, you will have seen in the photographs just how far he got pushed forward during the incident, but he has got a bit of time to recover, and he has got Angela with him, his physio, she will be looking after him as she does, so we are hoping we will see him in Russia fighting fit."
"I'll just add that really this is a testament to all the safety that has been put in place in Formula One across the last few years," James Vowles, Mercedes' chief strategist added.
"The Halo truly saved his life in this instance, the helmet took the impact and took it well without damaging him and again the HANS device acted as it should do.
"Those three devices all working together to ensure Lewis is, as Shov said, a little bit bruised and hurting but okay."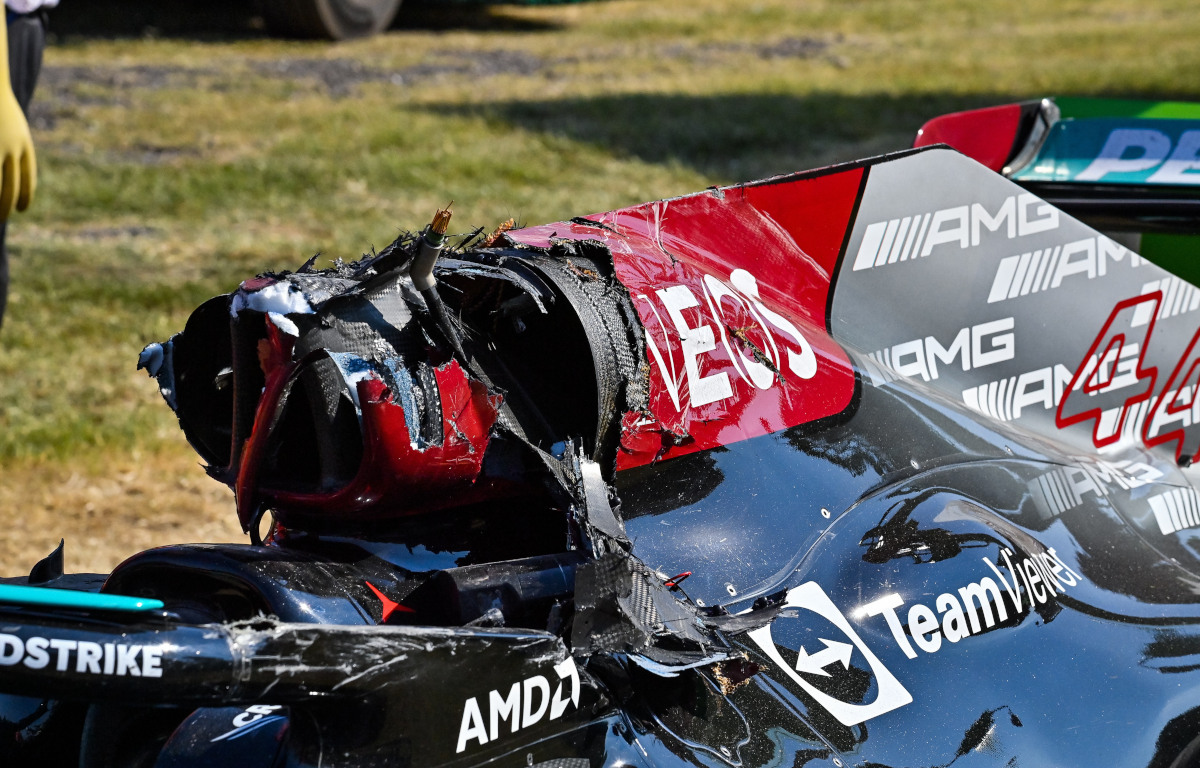 Check out all the latest Lewis Hamilton merchandise on the official Formula 1 store
The Halo and roll hoop also it seems protected key elements of the car from major damage, with the power unit in Hamilton's W12 still seemingly in working order.
There does though remain a question mark over the gearbox.
"We had a bit of time with the car before leaving the circuit to make a quick assessment," said Shovlin.
"The rear wing is quite badly damaged, you will have seen how far that got bent over during the crash. There is a bit of superficial damage around wings and floor, but most of the impact was taken by the roll hoop area and the Halo itself.
"That came off quite badly, the quick look at the PU is that that looks okay and the gearbox we will have a bit more of a look into that when it gets back here. But as I said most of it was limited to the Halo and the roll hoop area."
PlanetF1 verdict
Will Hamilton and Verstappen learn from their crashes?
Will the crashes between Lewis Hamilton and Max Verstappen have a greater impact on future races?