Hamilton issues health update, 'doing good'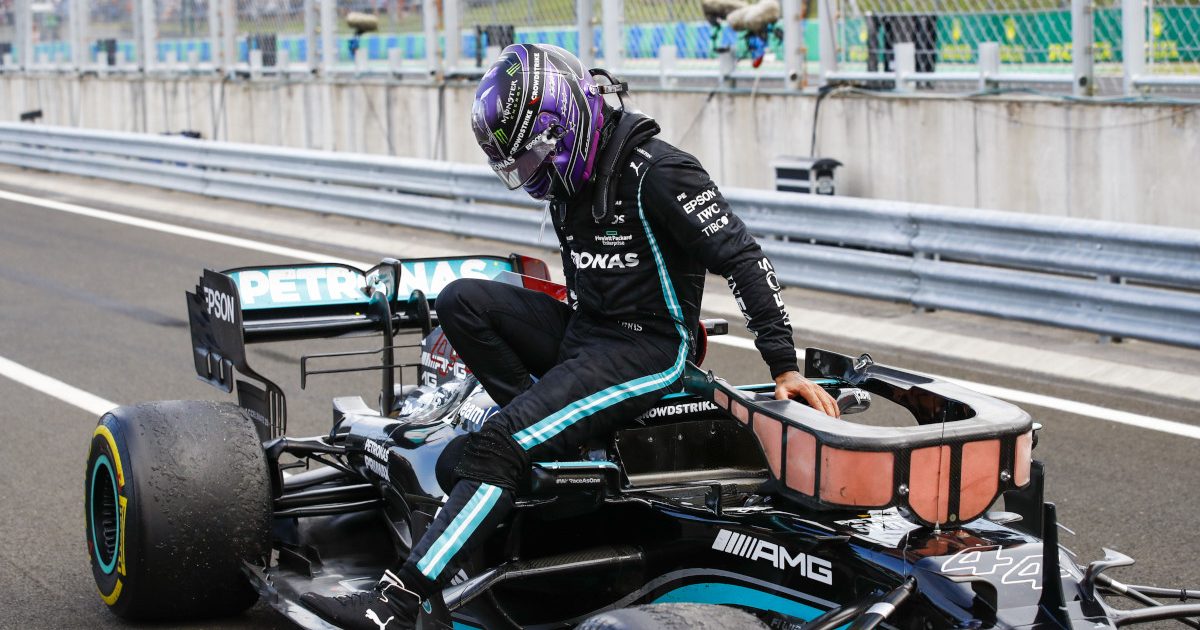 Lewis Hamilton is "doing good" after reporting that he felt dizzy and fatigued after racing to P2 at the Hungarian Grand Prix.
Climbing out of his W12 after a chaotic 70-lap Hungarian GP, the reigning World Champion was noticeably short of breath.
His struggled continued as he climbed up onto the podium to receive his trophy.
"I'm just so exhausted afterwards," he said at the time. "It was one of the weirdest experiences I've had on the podium.
"I had real dizziness and everything got a bit blurry on the podium.
"I've been fighting all year, really, with the health, you know staying healthy after what happened at the end of last year and it's still… it's a battle."
The Brit was one of several drivers to test positive for Covid-19 last season, Hamilton missing the Sakhir Grand Prix as a result.
With his fans concerned about Hamilton's health, Mercedes have released a short video with Hamilton offering an update.
"I'm doing good," he said. "I had a lot of shortness of breath earlier and massively fatigued.
"I gave it everything I could out there, and it's been definitely a difficult day."
"I'm doing good." 🙏 @LewisHamilton wanted to share a message with you all before heading home from Hungary. ❤️ pic.twitter.com/txCtDh1sRX

— Mercedes-AMG PETRONAS F1 Team (@MercedesAMGF1) August 2, 2021
Check out all the latest Lewis Hamilton merchandise on the official Formula 1 store
The Brit once again congratulated Esteban Ocon on his win and Sebastian Vettel on his P2, although the German was later disqualified after the FIA stewards were unable to draw the mandatory fuel from his Aston Martin post-race.
"What a great result for Esteban and Sebastian," Hamilton said, "really, really happy and proud of the great work they've done and all the teams and to all the fans that came out here this weekend thank you so much for your support.
"Have a good summer break, stay safe, and we'll see you soon."
Hamilton explained in the post-race press conference that he believed his fatigue and shortness of breath were a result of long Covid. He wasn't helped of course by the sweltering heat in Budapest.
"I haven't spoken to anyone particularly about it but I think it is lingering," he said.
"I remember the effects of when I had it and training's been different since then and the levels of fatigue that you get is different and it's a real challenge, as I said. Just continue to try and train and prepare the best way I can.
"Today, I think, as well as yesterday, maybe it's hydration. I don't know but I've definitely not had that experience. I had that something similar in Silverstone but this is way worse."