Hamilton hopes Kubica remains 'high up' on grid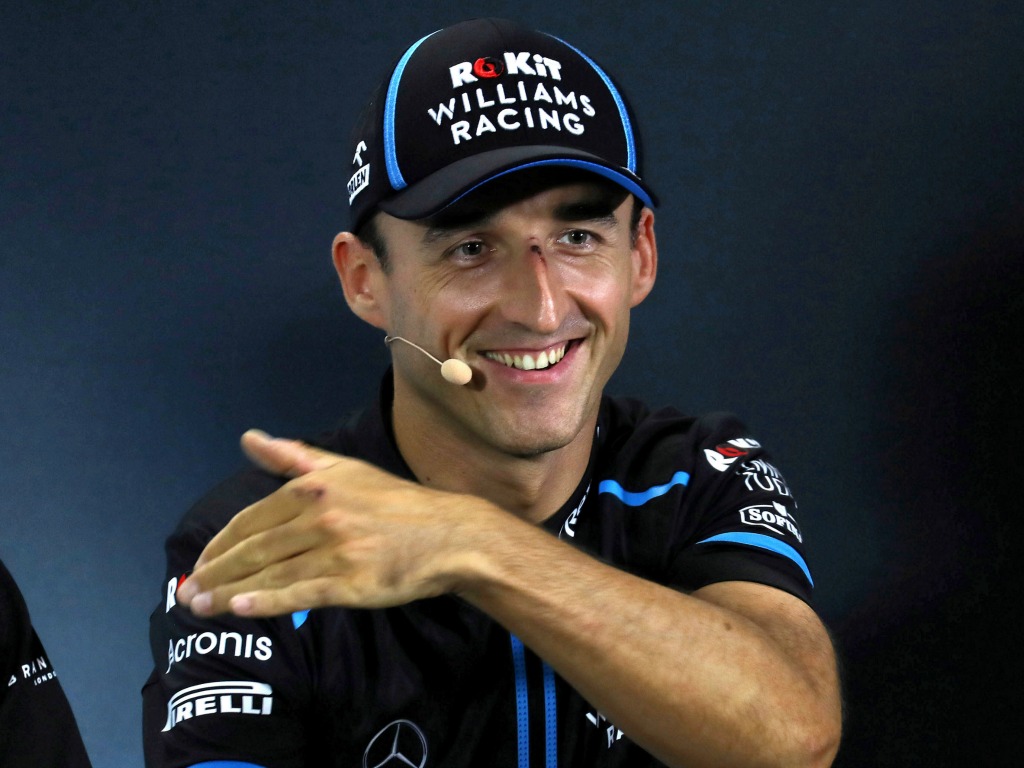 Lewis Hamilton has paid tribute to departing Williams driver Robert Kubica and hopes there is a space high up the grid for him in 2020.
Kubica confirmed on Thursday that he would be leaving Williams one season after making his remarkable comeback from a rally accident that left him with a partially severed left arm.
Hamilton was full of praise for a driver he has known very well over the years and said he was "one of the most talented drivers" that he has ever competed against.
"I've known Robert the longest, we started racing each other in go-karts in 1998," Hamilton said in the FIA press conference in Singapore.
"For me, Robert is one of the most talented drivers that I've competed against. From the beginning I already saw the talent that he had.
"I think what's really remarkable is the strength and the determination he's shown to get through the incident he had.
"Not a lot of people can come from those kinds of circumstances and make it back into the sport and deliver against others who don't have the same situation as him.
"It's been great to have him back. It's definitely not the same scenario as when he was in a competitive team back in the day but I think he's done great this year."
Hamilton also hoped that Kubica's Williams departure does not spell the end for the Pole and wants to see him stay on the grid as high up as possible next season.
"We need the best talent in the sport and we obviously need them to be as high up as possible creating part of the show," he added.
"I hope he stays but I understand his position. I don't know what's given him the reason to make his decision but I hope there's a position for him next year."
Follow all the action from the Singapore Grand Prix with the PlanetF1 live centre