Hamilton 'hoping and praying' for Silverstone solution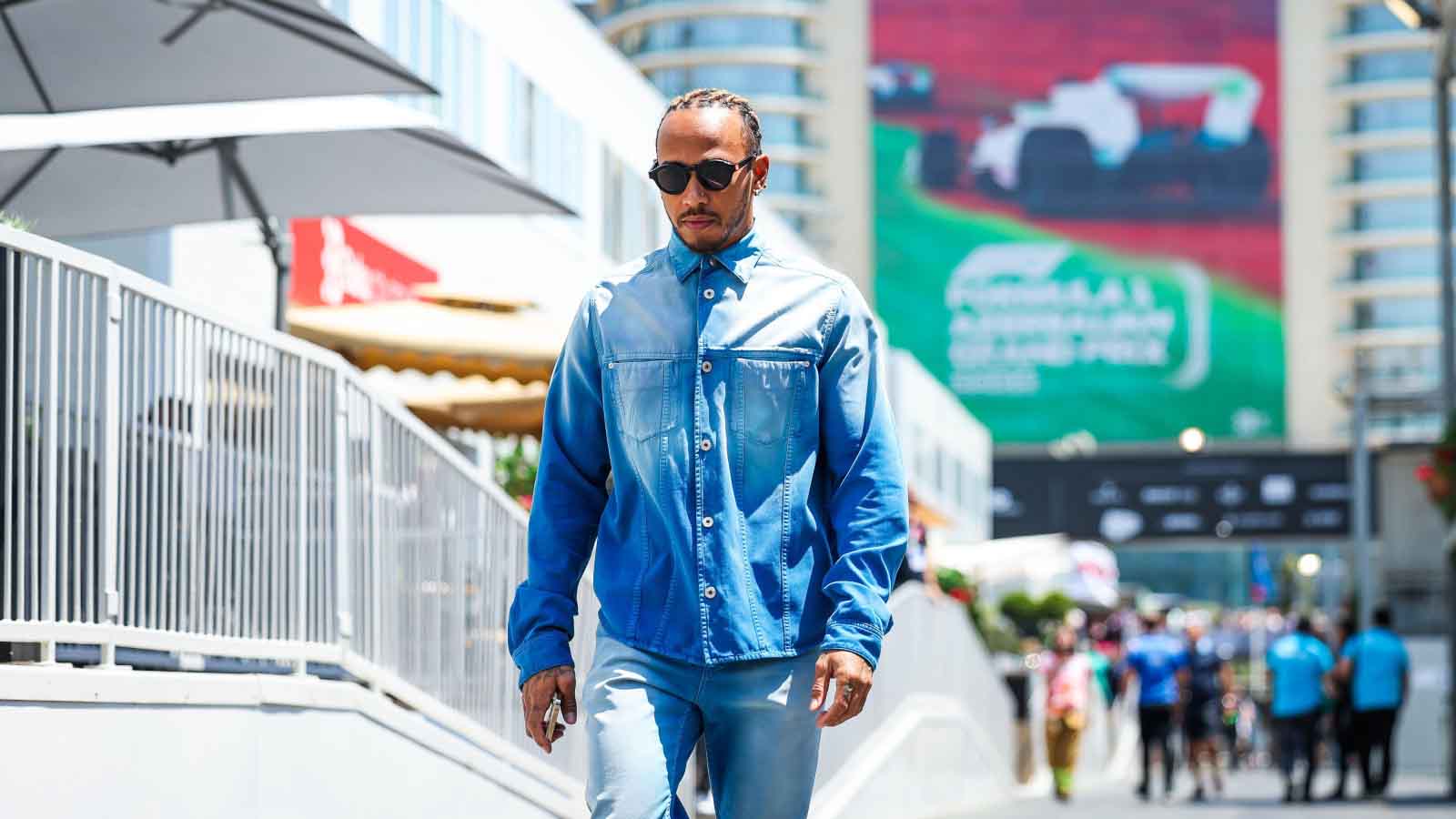 Lewis Hamilton has said he's "hoping and praying" Mercedes can find a solution to the 'bouncing' issue that has plagued their car so far this year, in time for the British Grand Prix next month.
Mercedes showed improved performance in Spain a couple of rounds ago, with Hamilton putting on an impressive recovery drive after his first-lap clash with Kevin Magnussen to work his way back through the field.
The team had also closed the gap to Red Bull and Ferrari at the front, but they took a backward step in Monaco as the bouncing on their car returned, hampering their performance by needing to raise the ride height in order for Hamilton and George Russell to be comfortable enough to drive the car.
Heading to another street circuit in Baku this weekend, which could pose more challenges for the cars to remain under control – and Alpine's Fernando Alonso believes the porpoising effect could be "extreme" around Azerbaijan.
With that, Hamilton is understandably wanting Mercedes to get on top of their problem in the next few weeks.
— Mercedes-AMG PETRONAS F1 Team (@MercedesAMGF1) June 9, 2022
"Every race is an opportunity for us to test something new, so we have something every weekend," Hamilton told reporters in Baku.
"It doesn't always work, and the bumps still cause us a bit of havoc. But I mean, Silverstone is a while away. Was it, two more races away?
"So I'm really, really hoping and praying by then at least we've got it under control, but I really don't know whether we will or not. I'm hopeful."
Away from the track, Hamilton lauded his Mercedes team for changing the traditional silver star logo on their car to rainbow colours to highlight Pride Month – to help the cause of the LGBTQ+ community and highlighting the ongoing quest for equality on there.
FIA president Mohammed Ben Sulayem caused a stir in the week by saying that drivers should think twice before trying to "impose our beliefs" on a wider scale.
He has since walked back on those words and said "promoting sustainability, diversity and inclusion is a key priority of my mandate," and he values the efforts drivers put in to try and make the world a better place – and Hamilton insisted that he will continue to do what he feels is right to help causes close to him, whether the FIA agrees or not.
"Well firstly, I haven't seen the comments, so I don't want to assume what has been said what has not," he clarified.
"I know a lot of the time, things can be taken out of context also – it's happened to me many times.
"I think really nothing changes for me. I continue to do what I do, with or without support. I think Formula 1 created a space for us to be able to do what we wanted to do last year.
"We don't necessarily have that space this year, but it doesn't stop us from doing what we utilise.
"I think we're growing as a sport, we're growing more globally, it's more attention. There's more space.
"There's more people that we have to reach and spark conversation about things like Pride Month – it's so important."