Hamilton lost 3kg in weight in 'sauna' cockpit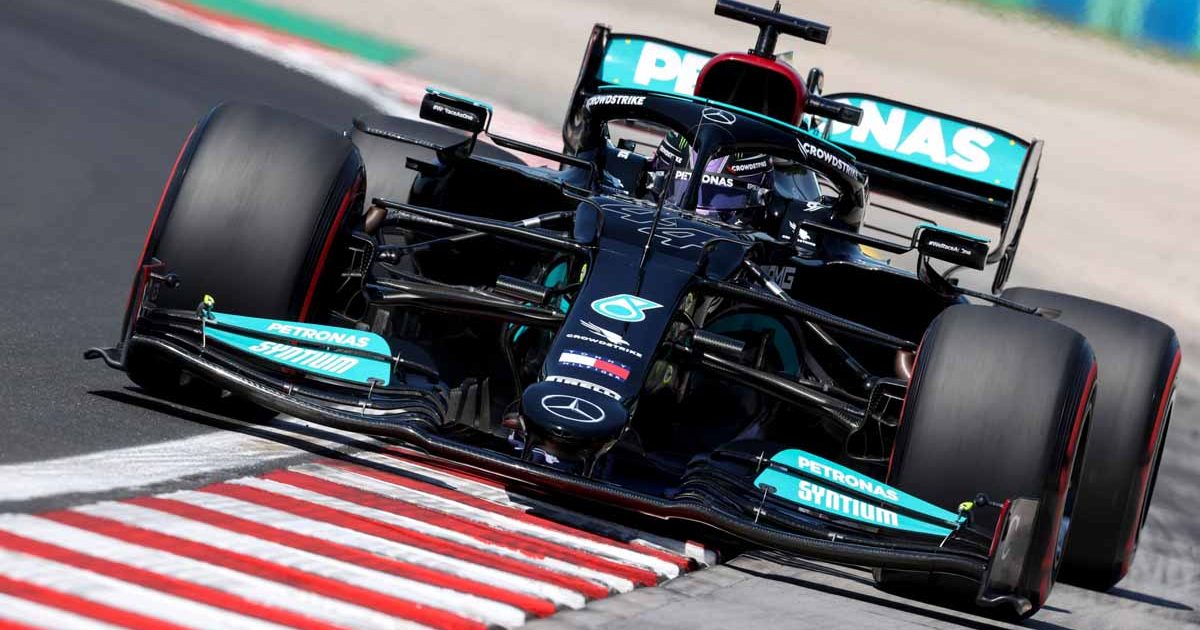 Lewis Hamilton says he lost around half a stone in weight during free practice on Friday, due to the extreme heat in Hungary – with Valtteri Bottas comparing his cockpit to a "Finnish sauna". 
The track temperatures around the Hungaroring were around the 60°C mark in FP2, which led to extreme temperatures for the drivers to deal with inside the cars.
It's well-known that drivers lose weight during races due to the physical exertions of driving Formula 1 cars, but Hamilton said he lost even more weight than usual due to the heat in Budapest on Friday – which also had knock-on effects for setting up his car.
"It was roasting. I lost a lot of weight today, probably three kilos during the sessions," Hamilton revealed on Sky Sports after the practice session. "You're just melting the tyres out there, so it's quite hard to get the balance.
"It's quite different to the last race we had, where everyone was struggling with the front tyres. That's been an interesting process, trying to understand it a bit better. Otherwise, it's normal.
"It doesn't really feel great out there, the grip is poor, there's a lot of sliding around, we're just overheating already as soon as we leave the pit lane, but everyone's in the same boat there.
"But to see Valtteri and I both on the front row pace-wise, I think that's great for the team. We'll only improve on that.
"We've got some work to do tonight to try and see how we can finesse the car a little bit more, but it's a good start."
Latest weather forecast at the Hungaroring is for thunderstorms on Saturday and Sunday… #HungarianGP #F1 pic.twitter.com/PUX6BcO7OI

— Planet F1 (@Planet_F1) July 30, 2021
Check out all the latest Lewis Hamilton merchandise on the official Formula 1 store
Among the heat, Bottas pipped his team-mate to take top spot in FP2 – his first time heading a session since the Emilia Romagna Grand Prix at Imola – but said while he also felt the heat in the Hungarian sun, his Mercedes seems to be reacting well to the extreme conditions.
"Honestly? It feels like being in a Finnish sauna," he said. "It's a good comparison, especially when you're stopping mid-run and you get the heatstroke.
"It's way more than 60°C or 70°C in the cockpits so it's sweaty. But on track at least, you get a bit of air, but it makes it quite tricky with the tyres.
"I didn't look or feel too bad compared to the others, so I don't think it's a bad start for us today. Lately, we've been making improvements when it's hot.
"It's good to see that we're likely to be in the fight for pole tomorrow, so that's really motivating."