Hamilton: Imola 'not going to be a great race circuit'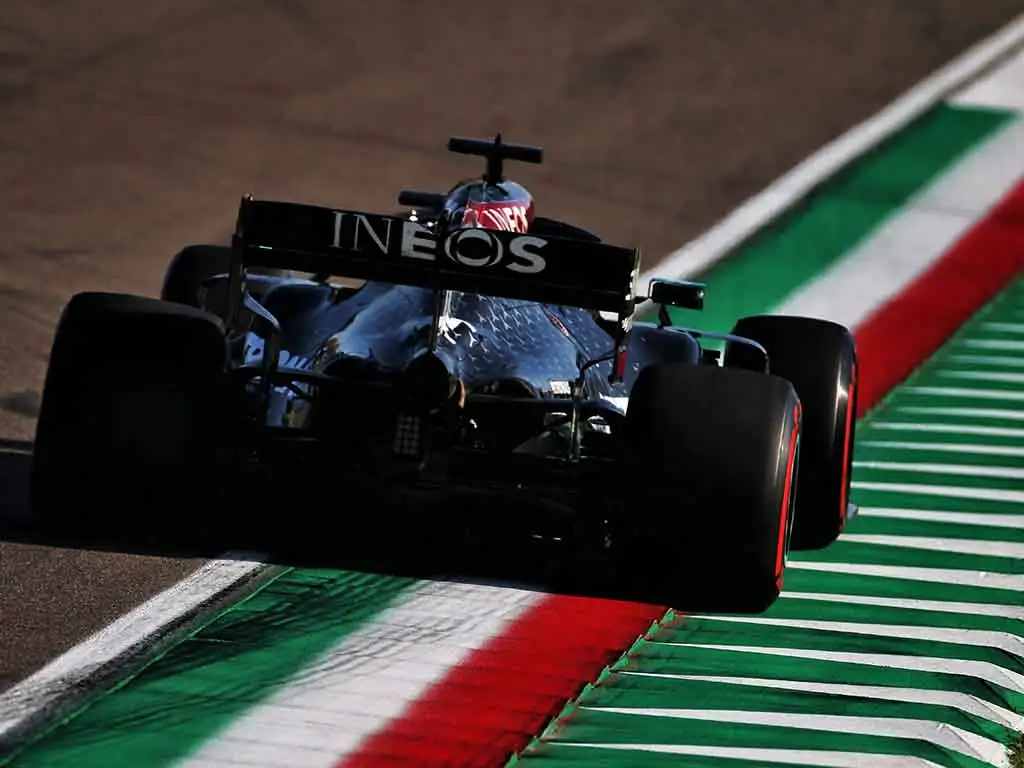 While Lewis Hamilton is a big fan of the Imola circuit, he does not think that is going to make for an action-packed race at Imola on Sunday.
Formula 1 cars were back on the Imola circuit for the first time since 2006 and Hamilton was quickest by two tenths heading straight into Saturday afternoon's qualifying session.
Seeing these beastly Formula 1 cars tackle this narrow, old-school track was a joy to behold but Hamilton doesn't feel that is going to bode well for Sunday's race.
"This track is incredible," Hamilton told reporters after first and final practice.
"It's unbelievable how fast it is around this track. I think for a single lap, it's going to be incredible."
"It's definitely not going to be a great race circuit for us, being that it's so fast for us
"It's very narrow, it's going to be very difficult for people to overtake.
"There will probably be overtaking on that midfield after turn two. Maybe down the main straight you'll see some overtaking.
"But on a single lap, it's phenomenal to drive, it's really incredibly fast."
Bellissima 💚🤍❤️ pic.twitter.com/DhFYUhSYbP

— Mercedes-AMG F1 (@MercedesAMGF1) October 31, 2020
Get your hands on the official Mercedes 2020 collection via the Formula 1 store 
Tyre grip was one of the biggest factors at last week's Portuguese Grand Prix, but Hamilton is reporting no such problems in Italy. In his view, the tyres are "hugging" the track compared to Portimao.
"The way the tyres are working with the circuit, the grip level is very high," said Hamilton.
"It's mostly medium to high speed and it's very fast and flowing.
"The speed we're going through a lot of these corners, for some reason the tyres are hugging the road compared to the last track. And it's just incredibly fast and flowing, it's beautiful."
Mercedes team-mate, Valtteri Bottas, was four tenths behind Hamilton heading into what looks like a even more important qualifying where track position is going to be key.
Follow all the action from the Emilia Romagna Grand Prix with the PlanetF1 live centre