Front-wing damage cost Hamilton six tenths a lap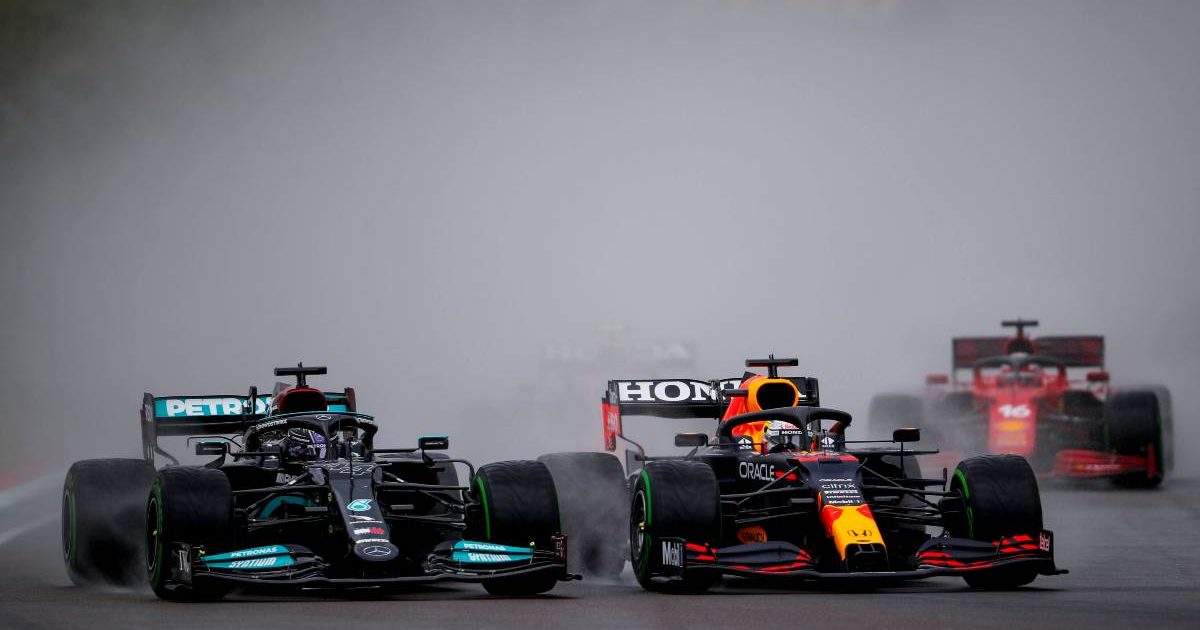 Mercedes have revealed the front-wing damage Lewis Hamilton suffered at Imola was costing him six tenths per lap early in the race.
The seven-time World Champion started from pole position for the Emilia Romagna Grand Prix on a wet track but was beaten through the opening chicane by Max Verstappen.
The two cars banged wheels and the Mercedes W12 came off worse both in terms of track position and damage, for it skated over the kerb and lost a front-wing end plate.
Although Hamilton was able to hold off Sergio Perez in the other Red Bull during those early stages to hold on to second place, where he would ultimately finish, Mercedes have confirmed the damage was costing him significant lap time.
However, the problem was eventually alleviated in two ways, according to the team's trackside engineering director, Andrew Shovlin, during their post-race debrief.
Asked how much performance was lost by the damage at the Tamburello chicane, Shovlin said: "Initially it was quite large.
"The reason for that was because the footplate of the front wing hadn't come away completely. It was actually held on by the pressure tappings we use to measure the aero performance of those parts. And while this was flapping around, it was causing a big loss, so around six tenths of a second that was affecting him in the opening laps.
"Eventually that bit of the front wing fell off completely and that was actually quite good for Lewis, it halved the loss.
"So what we were seeing later on was something like two to three tenths, but that affected him through the whole of that intermediate [tyre] stint and in the early part of the stint on medium tyres.
"Happily, that was the only damage he'd suffered and when we got the red flag we were allowed to fix damage on the car, so we could put on a new front wing and it was back to normal."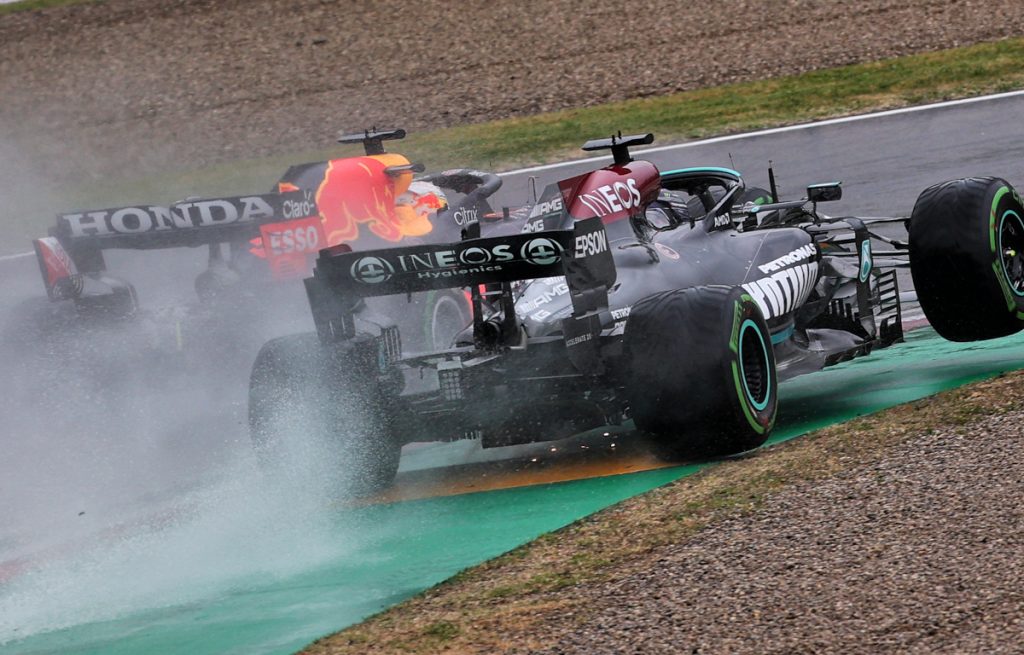 Check out all the latest Lewis Hamilton merchandise on the official Formula 1 store
Shovlin also addressed why Mercedes are "not the best" at pit-stops after Hamilton was stationary for four seconds when he 'boxed' for slick tyres, costing him any chance to seize the race lead from Verstappen.
"It's fair to say we're not the best," said Shovlin. "We are losing time in the pit-stops and it's an area we have been focusing on for a while now.
"In particular though, at Lewis' stop we had an issue with one of the pit-stop guns. For the next stop we actually changed to a different gun and that seemed to resolve that issue, and also there was a short hold.
"We had to hold him for around four tenths of a second because [Antonio] Giovinazzi was coming down the pit lane just at the point Lewis was ready to go.
"There were some specific instances that affected us in the race at Imola and we will look to work on those, but longer term we are still looking at what we can do with the crew, with the equipment, trying to find a bit more time in the stops."
Follow us on Twitter @Planet_F1 and like our Facebook page