Hamilton impressed with Russell's 'craft and growth'
Lewis Hamilton reached out to George Russell after his Imola mistake because he believes the Williams driver will learn, will grow and one day fight for a World title.
Russell committed one of the cardinal sins last time out at Imola when he crashed while warming up his tyres behind the Safety Car.
The dejected Brit sat on the ground with his head in his hands for several minutes, admitting that the mistake was entirely his own.
Several drivers including Hamilton reached out to Russell when he posted: "I don't know what to say. No excuses. I'm so sorry guys."
Hamilton replied: "George, you were giving it your all. It's OK to make mistakes and it's OK to feel the pain. I've made more than I can remember.
"You're great, bud. Keep your head up and keep pushing, on to the next one!"
Asked in the build up to the Turkish GP why he had taken the time to console the 22-year-old.
"Looking at those that are in the early stages of their Formula 1 career, I've been there," the six-time World Champion explained.
"I know what it's like to have experiences like that and I just wanted to show it's okay, don't beat yourself down too much.
"He'll do it his own way anyway because that's how we are wired as racing drivers.
"I just wanted to show some support because what I think he's done is similar to Alonso and a lot of the drivers that came into one of the teams that are further back, having an opportunity to grow and improve, lead a team, make mistakes, all those different things.
"I think this year it's just been great how he's handled everything and what he's done with that car, to put it into Q2 quite often and really deliver great results… I've been really impressed with his racecraft and how he's growing."
Get your hands on the official Williams 2020 collection via the Formula 1 store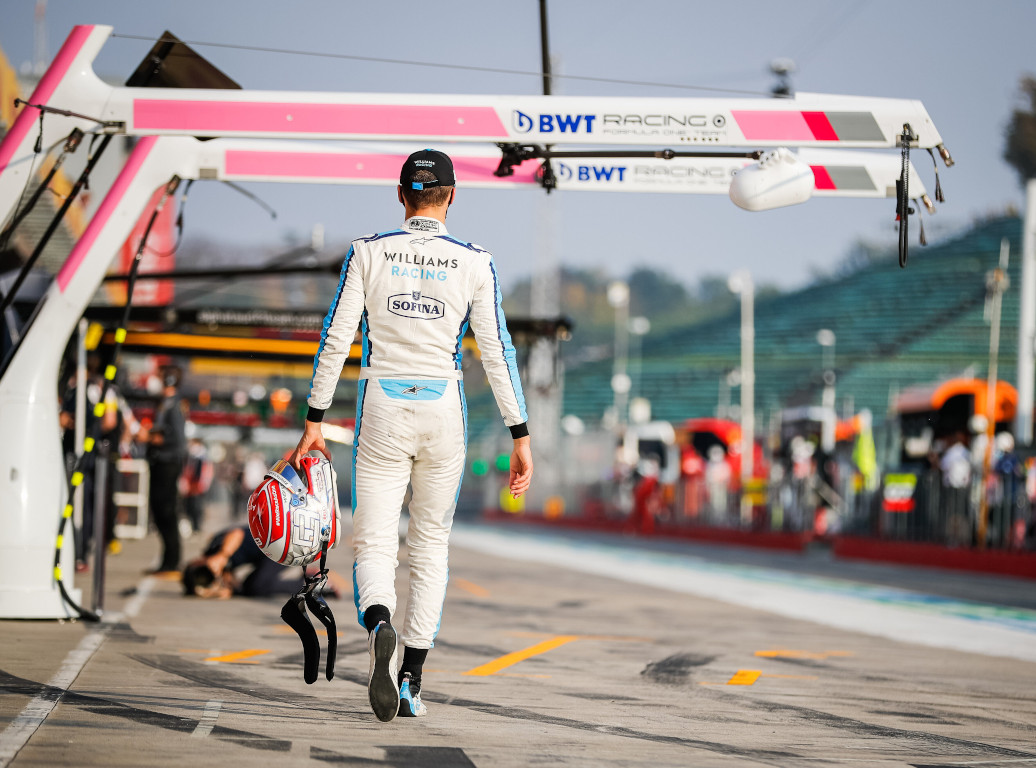 Russell's Imola crash meant he extended his unwanted run for the most starts without a single point to 34. He is, however, a long way off the record which belongs to former Ferrari driver Luca Badoer, who made 50 starts without scoring.
Hamilton believes Russell's run won't last forever, adamant the 22-year-old has what it takes to win World titles.
"There are several drivers who are the future of this sport and he's one of them," he said.
"I'm really excited to see his progression and I have no doubt he has the potential to be a future champion."
Russell is being linked to a move to Mercedes in 2022, it's just a question of whether he will replace Hamilton or Valtteri Bottas.
Bottas has been on one-year contracts since joining Mercedes in 2017 while Hamilton has yet to commit to the team beyond this year's season-ending Abu Dhabi Grand Prix.
Follow us on Twitter @Planet_F1 and like our Facebook page.