James Vowles reveals Lewis Hamilton phone call ahead of Williams announcement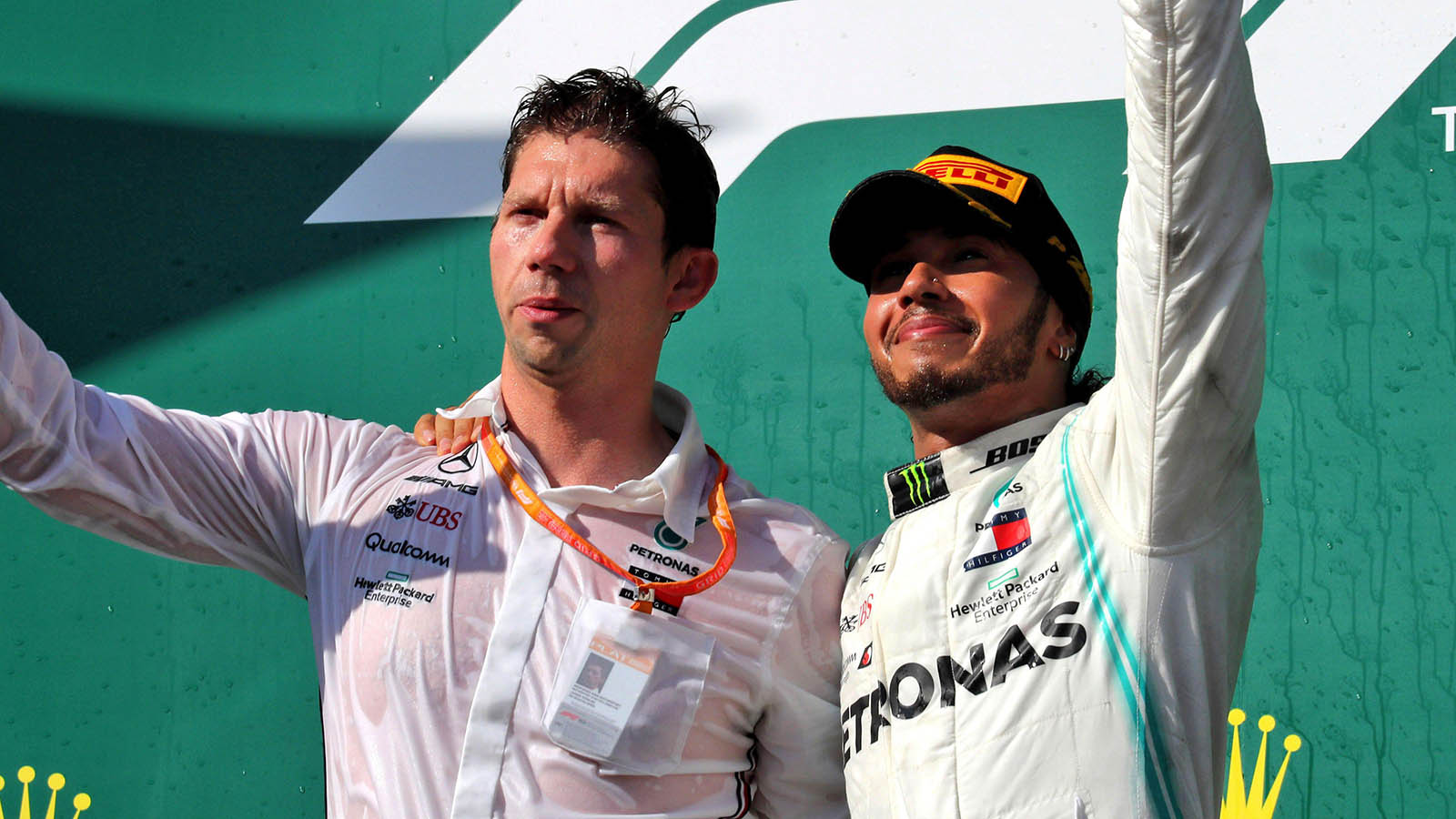 Lewis Hamilton had nothing but good words to say to both James Vowles and Toto Wolff after receiving phone calls ahead of the Williams announcement.
Williams announced on Friday January 13 that Mercedes chief strategist, Vowles, is the man they have decided to lead the stricken team forward – hopefully a little closer to restoring their former glory – following the decision to part ways with now former boss Jost Capito.
Vowles has been an integral member of the Mercedes squad, even in their previous guise of Brawn GP as well in the iconic 2009 title win, and, while he will be sadly missed by the Silver Arrows, he will be leaving with the blessing of Wolff and Hamilton.
Both Wolff and Vowles called Hamilton to make him aware that changes were afoot, and the duo revealed in a recent media call how the seven-time World Champion reacted to the news.
"I told him this week that this was going to happen and he is absolutely fine," Wolff said.
"Working with James has always been a great pleasure for him. The clever thinking on a Sunday morning, that was good fun with James always.
"I think his first response was 'That's amazing for James'."
Vowles added: "For what it's worth, I called him and those were the first words that came out of his mouth.
"Not insulting me or telling me he's disappointed, it was quite the opposite.
"In fact, I'd probably say throughout Mercedes I've had the fortune that near enough everyone I've spoken to has just been incredibly happy."
PlanetF1.com's recommended reading
Guenther Steiner reveals why he did not offer Mick Schumacher Haas reserve role
Mark Webber: Max Verstappen's Mercedes W14 prediction a 'very polite' one
Lewis Hamilton contract: Toto Wolff provides insight into planned contract negotiations
Hamilton also paid tribute to Vowles himself via Instagram, stating his belief that Williams have picked wisely in their quest to clamber out of the F1 basement.
He said: "Together we have won over 80 races and 15 titles. This is such a great move and I couldn't be happier for him.
"We all need to change in order to progress and I'm confident that he'll push Williams forward to being more competitive. There is nobody more deserving of this role.
"Thanks for everything, James. Wishing you the best, brother."
Mercedes will not be looking to another team to cover the loss of Vowles, with Wolff confirming that there is a clear succession plan in place from within the Silver Arrows team.