Herbert predicts 'it could happen again' for Hamilton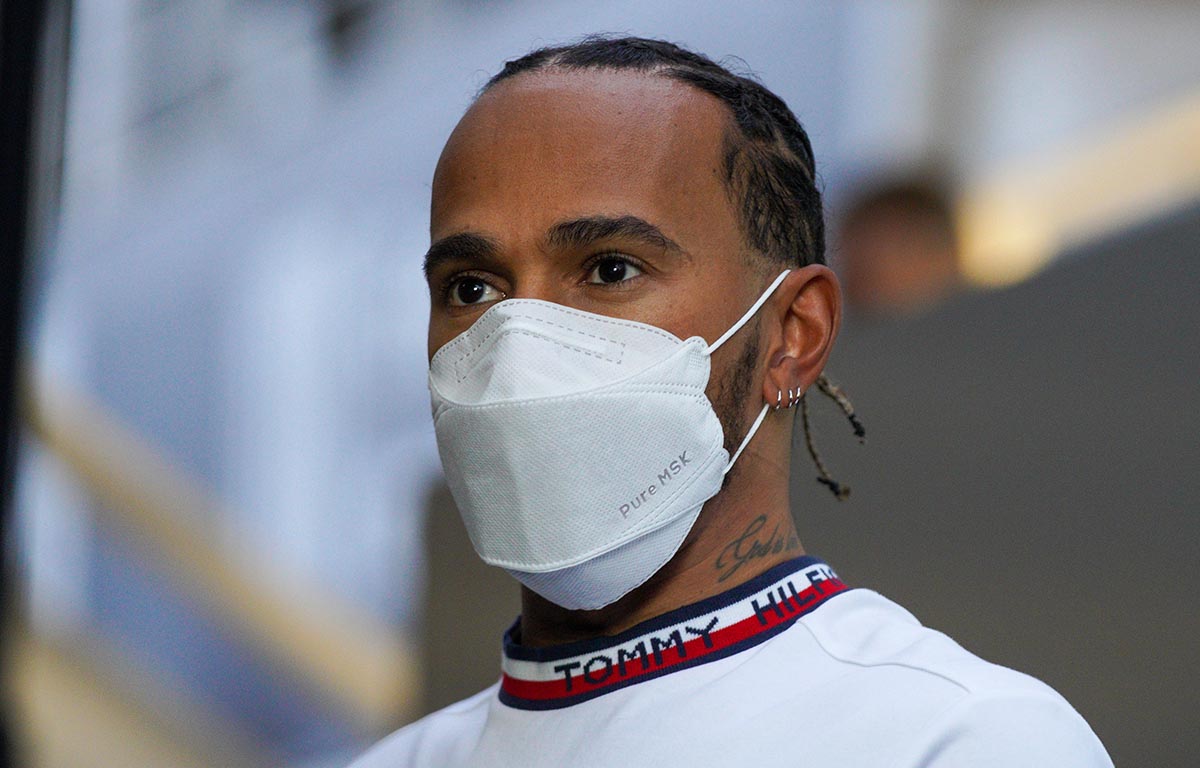 Ex-Formula 1 driver turned pundit Johnnie Herbert has predicted that 2022 could be the year we see Lewis Hamilton as World Champion again.
As we all know, Hamilton lost out on what would have been a record-breaking eighth World Championship after seeing the title slip away in very controversial circumstances on the final lap at the Abu Dhabi Grand Prix.
An extended period of silence followed from Hamilton after those extraordinary events, leading to fierce speculation that the Mercedes driver would be walking away from the sport for good.
But, at the Mercedes W13 launch in mid February, a defiant and determined Hamilton returned to the public eye and declared that "if you think that what you saw of me at the end of last year was my best, wait till you see this year.
"I am putting every ounce of my energy and time into making sure that I'm the best you have ever seen."
Following three shakedown days in Barcelona, where Hamilton finished top of the overall timesheet – which has to be taken with a big handful of salt at this early stage – Herbert and Sky Sports colleague Martin Brundle were asked for their thoughts on the upcoming season ahead.
Lewis Hamilton enjoyed looking at other #F1 cars in Barcelona, and it sets up "one of the most exciting and interesting seasons that I've ever embarked upon."https://t.co/TuewiXZT3i pic.twitter.com/hihZdSaUU7

— PlanetF1 (@Planet_F1) February 28, 2022
"I think Mercedes did so well last year because of the budget cap coming into effect, that's really something that they didn't spend so much [on] last year," Herbert told Sky Sports News.
"I think their big upgrade was at Silverstone, Red Bull seemed to do one more or less [at] every race we went to.
"So maybe there's going to be that, pushing that budget towards what they're going to be using this year, and I think Mercedes, I think it could happen again for Lewis."
Brundle, meanwhile, warned that we have to "be patient" before we see the true desire to see closer, competitive action unfold via the new regulations for the 2022 season and beyond.
"A massive change of regulations like this tends to scatter the pack a little bit," Brundle conceded.
"There are the haves and have-nots and then they will start moving back together. It's the law of diminishing returns.
"If your car is working really well then the other teams will be able to copy and catch up, and innovate.
"After such a sterling 2021, we have to be a little bit patient but the early signs are good. We've got some brilliant drivers on the grid with experienced World Champions alongside a lot of fresh blood and new talent who are trying to steal the crown."
Hamilton is feeling the freshest he ever has
Lewis Hamilton believes he is feeling the freshest he ever has.