Hamilton: 'I need to start paying Kimi to stay!'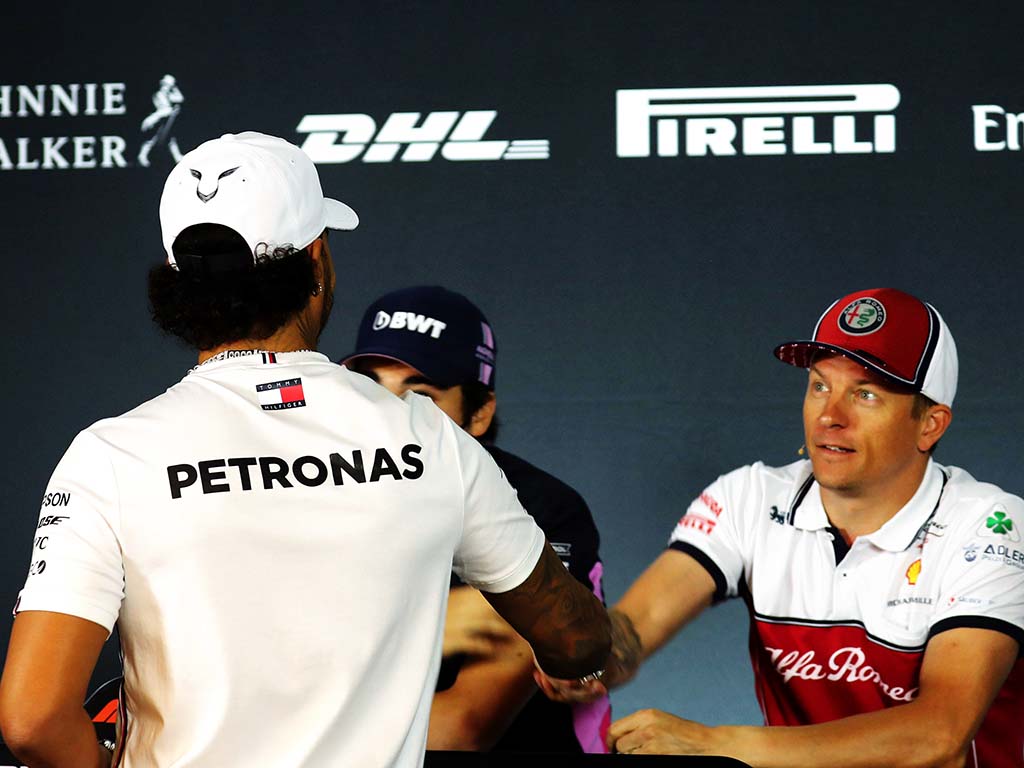 Lewis Hamilton has joked that he needs to start paying Kimi Raikkonen to stay in Formula 1 so he does not become the oldest driver on the grid.
Following the departure of Robert Kubica, Hamilton, 35, is now the second oldest active driver in Formula 1 behind the 40-year-old Finn.
But age is nothing but a number for Hamilton as he bids for a record-equalling seventh World Championship title and said he is feeling "fitter than ever".
"I am [an elder statesman]," Hamilton told GQ Hype in a recent interview.
"I need to start paying Kimi [Raikkonen] to stay so I'm not the oldest! Luckily, I think he's going to keep going.
"I don't feel old at all. I feel as young as ever. I feel fit, fitter than ever.
"Everything just works better now, with the experience I have.
"I don't even think it's harder to stay physically in shape, although I'm sure that will inevitably tail off at some point."
The comparisons between Hamilton and Michael Schumacher and their approaches to winning multiple World Championships are a regular talking point.
Hamilton's outlook is that Schumacher's approach would not have had the same impact with him.
"It's different for all of us," Hamilton added.
"What would work for Michael won't work for me. You always have to find your own way.
"You can easily overload yourself mentally and the mental side is key. That's something I've managed to master and the physical side is still very key, too.
"The cars are getting faster and faster and we're breaking records. That means the cars are getting more physical, with the G load we have.
"Bringing a gym to a track doesn't work for me. I don't train during race weekends, it doesn't serve me well, I've tried in the past.
"It's all about having 100 per cent energy through the race weekend for me. It's not that one does more than the other. It's about how you balance it."
Follow us on Twitter @Planet_F1 and like our Facebook page.