It has been heavily rumoured that Lewis Hamilton will be knighted in the New Year Honours, and the Brit says it would be "incredible" honour.
Hamilton is one of the most successful British athletes ever, winning a record-equalling seven World Championships thanks to his recent win at the Turkish Grand Prix.
His achievements in 2020 have led to even more people joining the already large group that believes he should receive a knighthood like others such as Andy Murray and Mo Farah have in recent times.
It now looks as if they'll get their wish, with reports claiming that the Mercedes man will be knighted in the New Year.
Speaking ahead of the Bahrain Grand Prix, he said it feels surreal, but that he'd be honoured.
"Well, firstly I would never, ever turn down the royal family. I've grown up in the UK and I'm an avid fan of them," he said.
"It's very surreal to hear that when you've grown up watching the news like everyone else, and then your name is mentioned in the house of lords, the house of commons, or in parliament.
"It's very surreal with all the things going on in the world they have a moment to mention and acknowledge the work that I've done. Yeah, it's definitely a surreal experience seeing that.
"But as far as I'm aware, there's a lot of talk so I haven't thought that much about it, but it would be an incredible honour. There's no greater honour than your country recognising you and honouring you with such an award."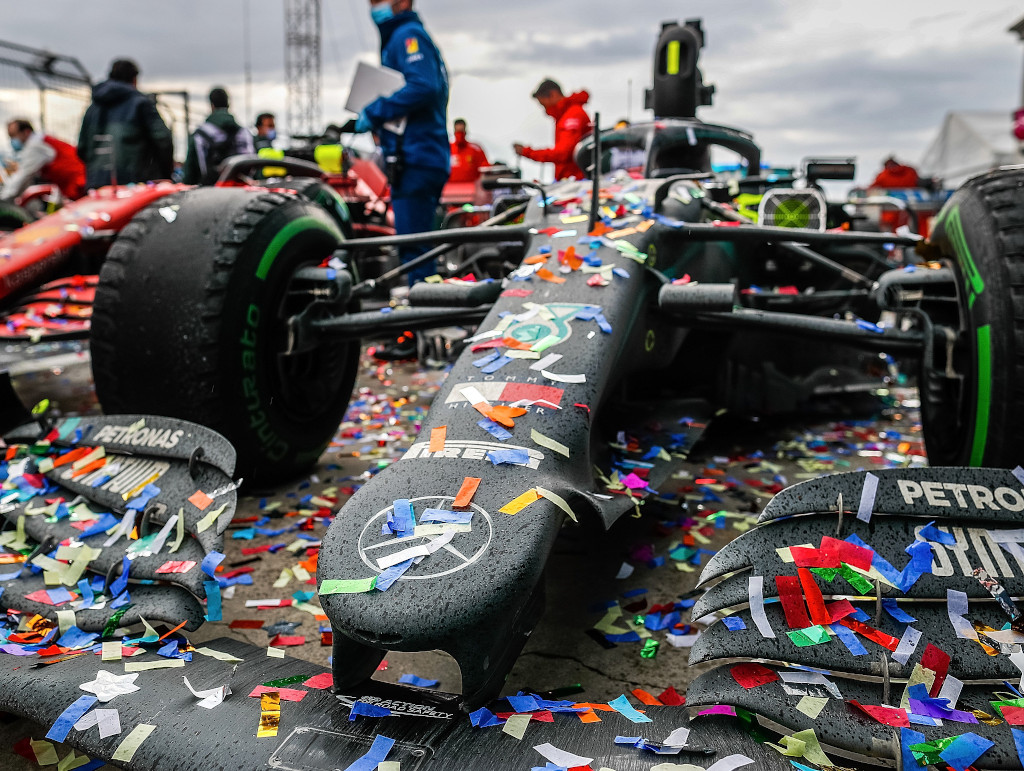 Get your hands on the official Mercedes 2020 collection via the Formula 1 store 
The vast majority of Hamilton's success has come since he joined Mercedes in 2013. Since then, he has won six of his seven World Championships and has broken numerous other records to become, statistically at least, the most successful F1 driver ever.
Given he has yet to sign a new contract with the German team, some feel that the journey is reaching its end. However, whether he's a driver there or not, he says he'll always be a part of that family.
"I think this is the only team in the history of the sport where you're long-life family member," he said.
"If you look at all the greats who have been there their whole lives, they've been a part of Mercedes, the Mercedes brand.
"You're part of the road of evolution and they include you in the family forever.
"So that's something, that's loyalty, which I have tattooed, which is a huge part and such an important value to myself."
Follow us on Twitter @Planet_F1 and like our Facebook page.