David Croft: Lewis Hamilton 'will be asking a lot of questions' of struggling Mercedes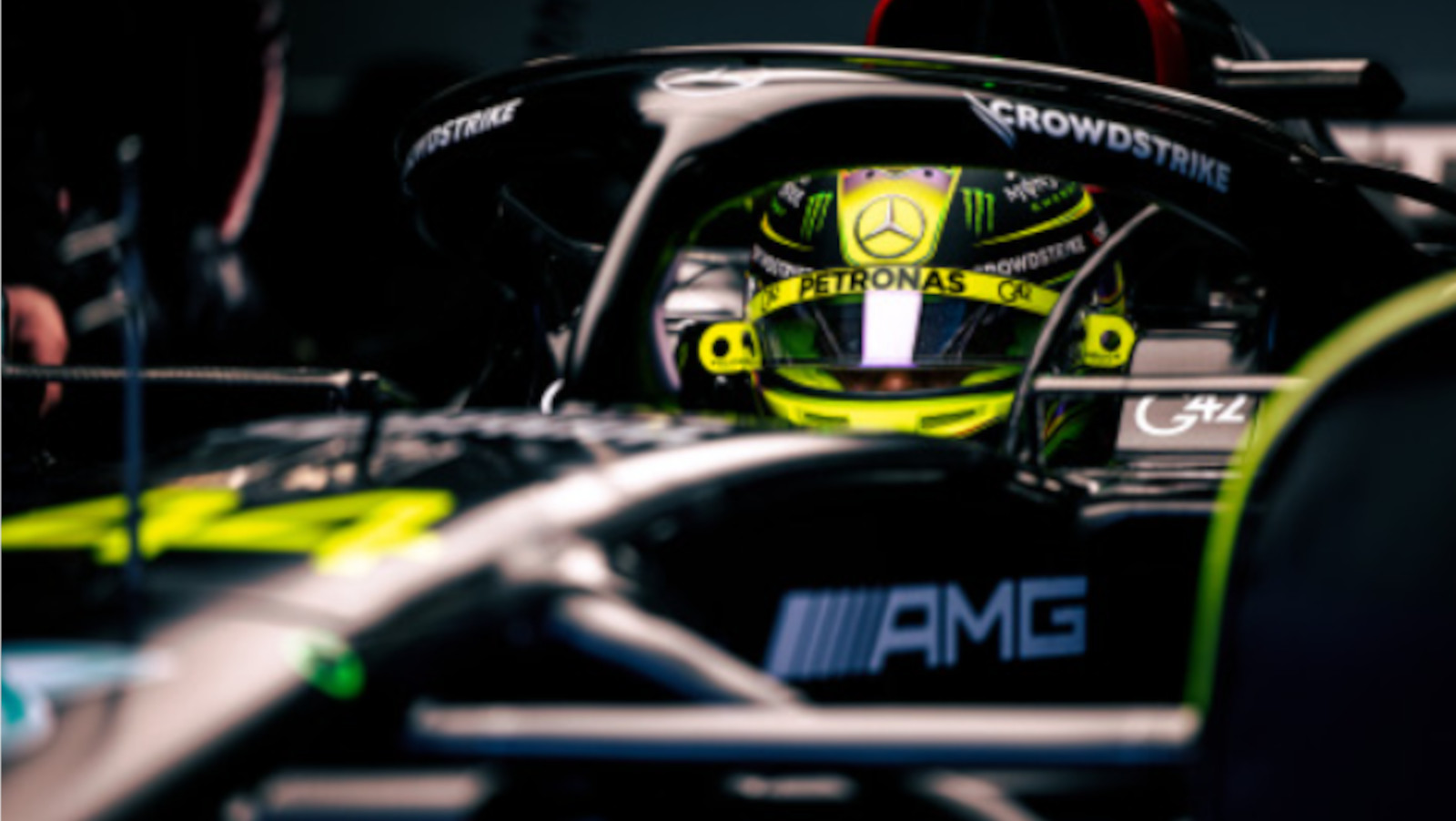 Sky F1 commentator David Croft believes Lewis Hamilton and Lando Norris will be asking questions of their respective teams after tricky pre-season outings.
Mercedes and McLaren very much come into F1 2023 with a similar ambition, that being progress, albeit with different end goals.
For Mercedes, the mission is to return to the title scene, having been absent last season with a W13 which was not capable of mounting a challenge against runaway victors Red Bull.
For McLaren meanwhile, 2022 represented a backwards step in their own goal of returning to the title picture in the coming year, with the initial expectation of the team and Norris being for F1 2023 to yield a clear step closer to the leading outfits.
However, the three days of testing in Bahrain has not painted a picture of positivity for either team.
At Mercedes, their second day of running was interrupted by a surprise loss of downforce which triggered a late-night investigation, while George Russell has spoken of balance issues with the W14. Expectations of a Mercedes victory at the season-opener in Bahrain are low.
And if that does not change as the season goes on, then Croft believes that Mercedes will have some tough questions to answer, asked by Hamilton who is in pursuit of a record eighth World Championship.
"There will be a lot of questions," Croft told Sky F1 colleague Craig Slater. "And if you're Lewis Hamilton and his team, you have a great relationship with Mercedes, but you do want that eighth World Championship
"And you're going to want reassurances that what might have been a blip last year isn't going to turn into something more long term, and a car this year that is equally as problematic as the W13 was."
Spare a thought for Norris though, who has had to listen to his team consistently speak negatively of the MCL60, with team boss Andrea Stella predicting that they are not in the range of the top four with their challenger in its current configuration.
Norris is contracted to McLaren until the end of 2025, and while he maintained before pre-season that he trusts McLaren to get it right, their overall lack of performance over the three days and the downbeat atmosphere may begin to test that loyalty.
PlanetF1.com recommends
Andrea Stella paints bleak picture for McLaren: 'Not in range of top four'
Zak Brown admits McLaren will go into Bahrain Grand Prix behind target
Lando Norris explains his reasons behind long-term McLaren extension
It was put to Croft that Norris seems to have been indirectly suggesting that a title will not come his way with McLaren, so was asked if that is something of a come and get me plea to the likes of Red Bull, Ferrari and Mercedes?
"I think he might be," Croft responded.
"Because the story I think of the test so far, and McLaren were playing down expectations before we came to Bahrain, the story is McLaren might just have slipped back even further as we start the season. That's a worry for Lando."