Hamilton 'learned a lot' about Max but won't say…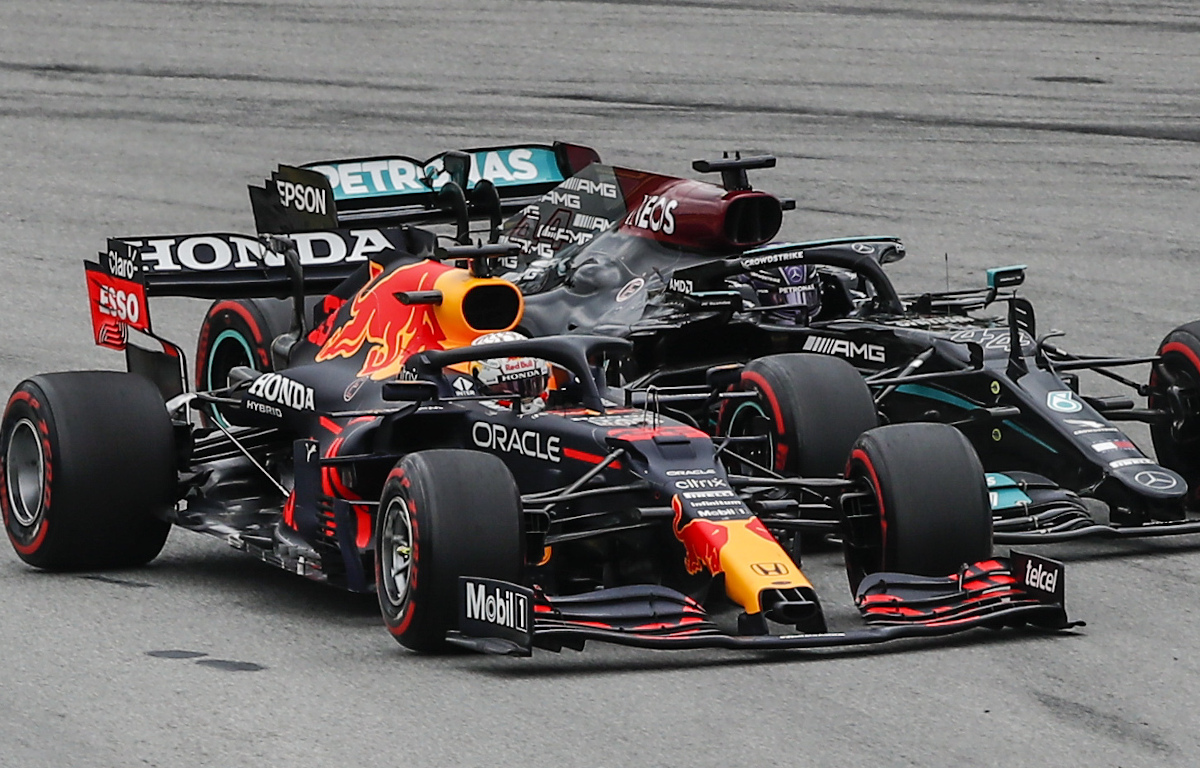 Lewis Hamilton learned " a lot" about Max Verstappen while chasing him at the Spanish GP but isn't saying what those lessons were.
Hamilton once again raced wheel-to-wheel with his title rival, this time at the Barcelona circuit.
Although the Mercedes driver started from pole position, it was once again Verstappen who led through the first corner as he pulled off a robust pass to take the lead.
Hamilton spent the next 24 laps chasing Verstappen, bouncing in and out of DRS range as he stuck close to the Red Bull.
It was more of the same later in the race when Hamilton, on a two-stop strategy, again chased down the Dutchman. This time, though, the wheel-to-wheel battle was won by Hamilton who made the pass, and checked out for the win.
"It was actually a really good day," he told the media on Sunday evening. "I learned a lot about Max today and perhaps more than all the other races probably put together."
Asked if he wanted to share what those lessons were, he said with a laugh: "Not particularly, no.
"It was just when you're with people on track… you get to see different things and you can follow closely.
"Obviously I was following relatively closely and I learned a lot about his car and learned a lot about how he uses it. So that was a good race in that respect."
Check out all the latest Lewis Hamilton merchandise on the official Formula 1 store
👀⏪ LAP 1/TURN 1

Verstappen and Hamilton at the start 💪#SpanishGP 🇪🇸 #F1 pic.twitter.com/eIN5aAmZzn

— Formula 1 (@F1) May 9, 2021
Sunday's result, which meant Hamilton has taken 94 points in the first four races, is the Brit's best start ever to a season.
Despite that, the seven-time World Champion, who took his 100th pole position on Saturday, says he is going to need to continue bringing his "A-game" every weekend if he hopes to keep Verstappen at bay.
"Every year I come back and I'm always trying to improve," he said. "Most often it tends to be, or it seems impossible, but it's a necessity.
"The Red Bulls have started off incredibly strong. Max has a… They do both have a championship-winning car and opportunity. As do we.
"It's going to take everything from us, not only me bringing my A-game but the team bringing their A-game, weekend-in, weekend-out. Otherwise these guys will be winning."
Hamilton is 14 points ahead of Verstappen in the race for the World title.
Follow us on Twitter @Planet_F1 and like our Facebook page.