Lewis Hamilton grilled in lie detector test with F1 future plans revealed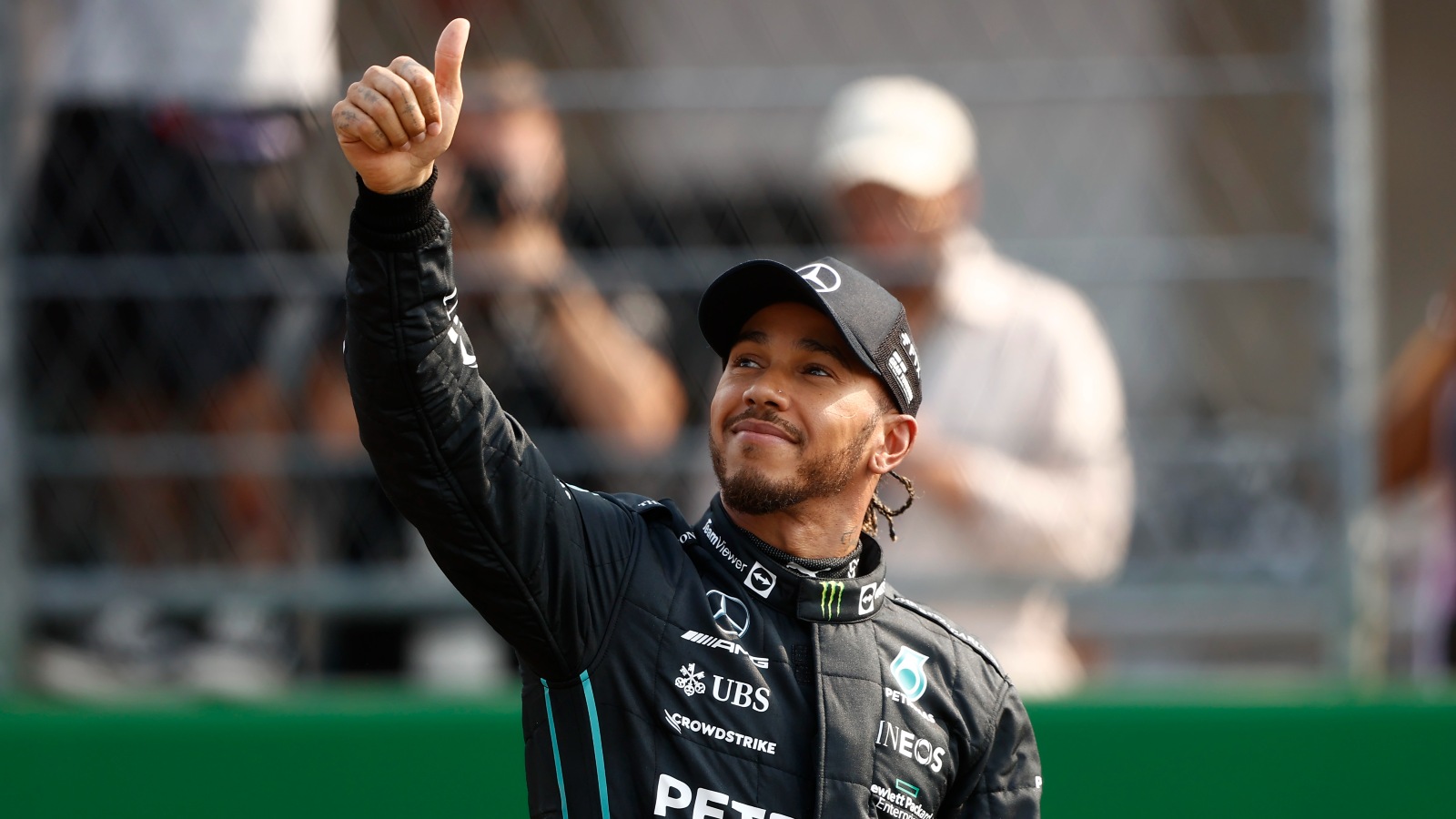 Lewis Hamilton went through a lie detector test on Sky F1 ahead of the Bahrain Grand Prix, and the news was positive for fans who want to see him claim title number eight.
The intense Formula 1 competition often involves hiding key information from rivals, as to not give them even the slightest of advantages, but when a lie detector is involved, it becomes a little harder to blur the lines between true or false.
Fortunately for Hamilton, there were no truly awkward topics on that agenda when Sky Sports F1 wired him up ahead of the season-opening race, though he was forced to admit that he has urinated once in his car and does watch an unnamed reality TV show, having initially tried to hide that.
There were some more hard hitting-questions to come though, without doubt the top of that list being when Hamilton was asked if he will be staying in Formula 1 until he wins an eighth World Championship.
Hamilton, of course, is tied with Michael Schumacher for the most World Championships in Formula 1 history with seven, and after losing out on an eighth crown on the last lap of the season in 2021, he has not had another sniff since.
Mercedes' W14 does not look like the challenger that will present Hamilton with another opportunity, and perhaps worryingly for Mercedes, his contract is up at the end of 2023.
But, Hamilton's response to the question on this subject paints a positive picture for Mercedes and all of Hamilton's fans who are willing him on to title number eight.
Hamilton would reply "yes" when asked if he is going to stick around in F1 until he is an eight-time champ, and the lie detector indeed determined that he was telling the truth.
"That's what the fans want, that is good," Sky F1 presenter Simon Lazenby said as he reacted to that reveal.
So, it seems Hamilton tells no lie on that one, but has he ever told a fib to his race engineer 'Bono', aka Pete Bonnington, or Mercedes team boss and co-owner Toto Wolff.
He replied "no" to both of those, and was indeed telling the truth.
PlanetF1.com recommends
Mark Webber: Mercedes need to 'pull their socks up' to keep Lewis Hamilton
George Russell crowns Red Bull champions already and bets they will win every race
Lando Norris: Upcoming Baku-spec MCL60 is what we should have started F1 2023 with
It turns out that Hamilton also believes he would beat Wolff in an arm wrestle, but would not have the same success against his team-mate George Russell.
"Must be the physique," he joked.
Hamilton also believes he has the best dress sense in the F1 paddock, and although he said he does not like going out in public and dislikes the attention he gets, the lie detector said that was not true.
"I guess I do," said Hamilton as he came to terms with the reality that he loves to be the centre of attention really.