Hamilton not listening to Marko's 'silly comments'
Lewis Hamilton does not "listen to those silly comments" such as Helmut Marko's recent quip that the Briton probably wishes he had retired last season.
It is fair to say the start of the 2022 season has not gone to plan for Hamilton and Mercedes.
Instead of fighting for an eighth World title, the Briton is scrambling just to score points and last time out at Imola, he was lapped by his 2021 title rival Max Verstappen.
That moment led to Red Bull advisor Marko declaring maybe Hamilton "should have stopped last year".
And he is not the only one questioning the Briton's motivation, with Jacques Villeneuve asking "will he even reach the end of this season?".
Asked specifically about Marko's comment, Hamilton told the media in Miami: "I don't listen to those silly comments, to be honest.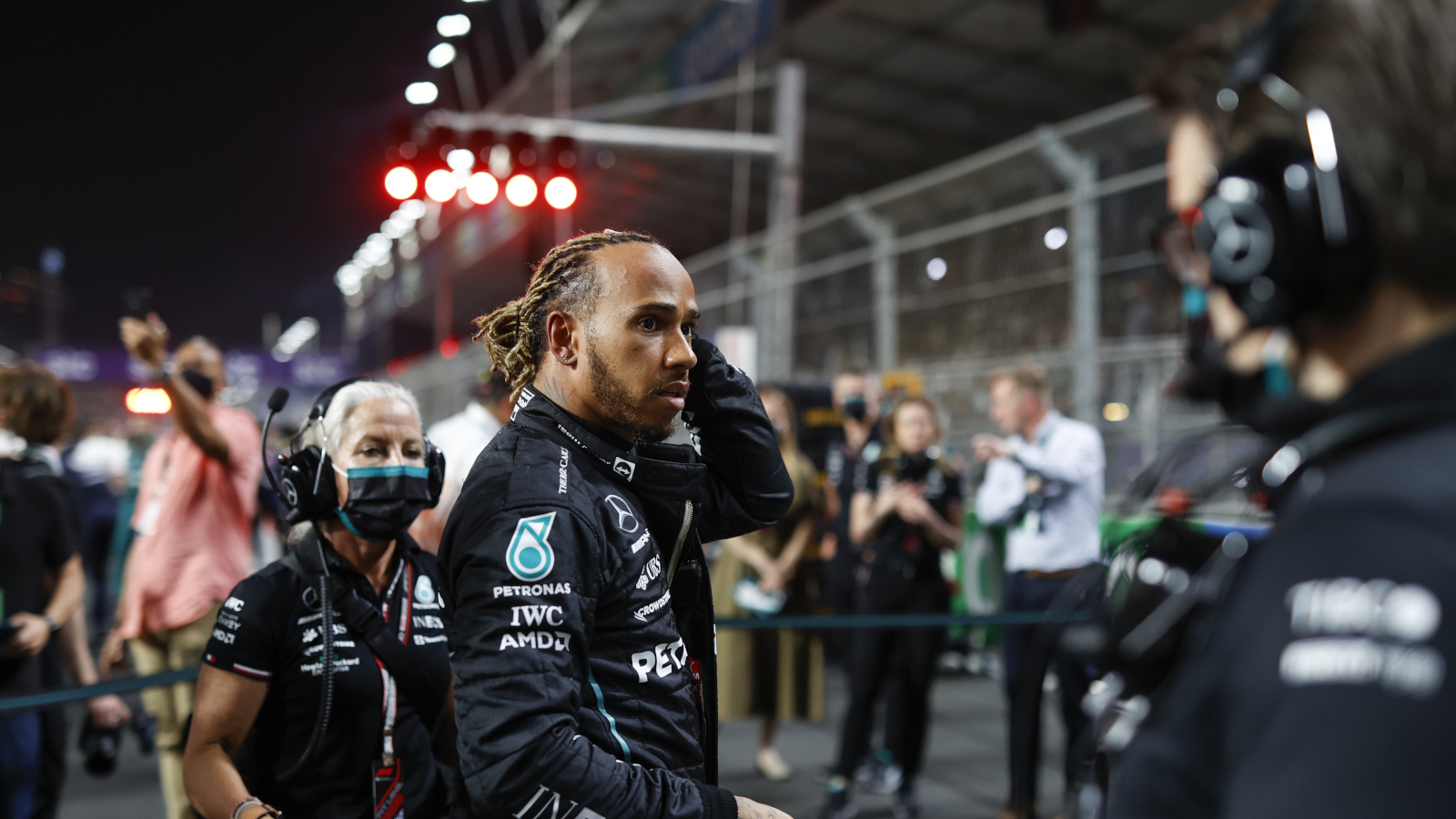 "Ultimately, I mean, there's a… it's been interesting to see there's quite a lot of disrespectful comments that I've seen over time, but it's to be expected.
"And yeah, I just keep my head down. I know who I am. I know what I do. I love what I do.
"Going through a tough time. We didn't come out of the starting blocks the way we wanted, but we are fighters. And if you don't know that about me, you just don't know me and that's totally fine.
"I'll be doing my best to huddle up and group up with the team and fight as hard as we can."
Hamilton will line up on Sunday's grid for the Miami Grand Prix in sixth place, the Mercedes driver seventh in the championship standings and looking to add to his 28 points.
The 37-year-old says he is shutting out any criticism and holding on to those who continue to encourage himself and Mercedes.
"I tried to ignore the negative I see," he said. "I'm not really watching the news a lot, but there's so many inspiring characters out there. And I think just continuously proving you never give up, you keep pushing.
"And I love working with this team. Being in a team is such a privilege and working with so many people towards a common goal. And everyone lifted each other up.
"I've had amazing conversations with my team-mates in this past week. Incredible how supportive everyone has been through the difficult times, and then we've had the most incredible times together.
"So, you know, a couple of bad races won't stop us in our tracks. This is where we unite. This is where we learn more about ourselves as individuals. This is where we grow the most.
"And it makes that eventual success – which I have no doubts we will eventually get to – taste even better."
Unluckiest F1 driver in 2022: Lewis Hamilton?
Lewis Hamilton hasn't had things his own way - just how unlucky has he been this year so far?