Lewis Hamilton said he has lost 6 kilograms over the last two months, four of which during his battle with COVID-19.
The seven-time World Champion was forced to miss the Sakhir Grand Prix after returning a positive test prior to the race weekend, meaning Mercedes junior George Russell was called in to replace him after the Silver Arrows struck a deal with Williams.
Hamilton would return to the cockpit of the W11 for the season-ending Abu Dhabi Grand Prix, though he said he wasn't feeling 100%, and that was evidenced by the rather flat performance and for Hamilton's usual lofty standards as he crossed the line P3.
And with Hamilton revealing that he has lost over 6kg in the past few months, 4kg as a result of COVID, it's no surprise that he wasn't feeling himself at the final race of the season.
"I've lost six kilograms over the past two months, four of which I lost when I got Covid," he wrote on his Instagram story.
"I've lost so much muscle. "Sarting from a low point in strength now, not fun, but I'm determined to get my strength back and be 100% again. No pain, no gain."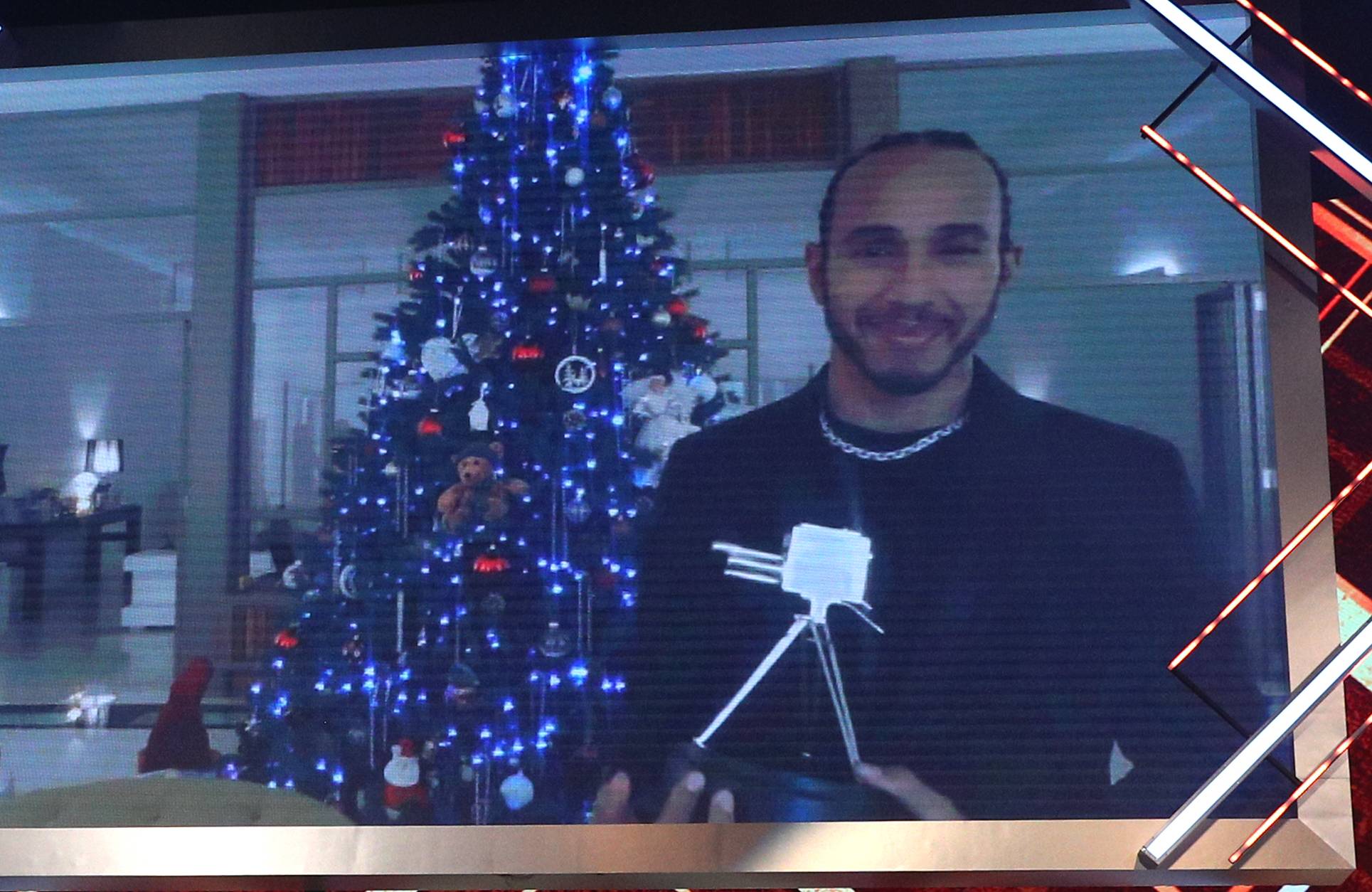 Hamilton was able to end his 2020 season on a high though by collecting the BBC Sports Personality of the Year award for the second time in his career.
From a shortlist of six nominees for the award, Hamilton beat Liverpool and England footballer Jordan Henderson into second place with jockey Hollie Doyle third. The others in the reckoning were boxer Tyson Fury, snooker world champion Ronnie O'Sullivan and cricketer Stuart Broad.
"Firstly, I just want to say congratulations to all of the incredible nominees because I'm so proud of what they have achieved this year," he said as he joined the show via video call.
"I really want to say thank you to everyone that's called in and voted for me. I really wasn't expecting this, knowing there were so many great contenders, but I think we are all winners.
"I think this year has shown, and you [BBC] do every year, how many iconic heroes we have in the UK. I'm just really proud to be among them all and I will continue to try and do my part in representing the country in the best way I can.
"I really want to send a Merry Christmas to everyone. I know it's been such an unusual year but all the frontline workers, all the children around the world, please try to stay positive through this difficult time. I'm sending everyone positivity and again, thank you from the bottom of my heart.
"Everyone out there, go and follow your dreams. To all the kids, never give up on yourself, continue to believe in yourself because you have what it takes to be great."
Follow us on Twitter @Planet_F1, like our Facebook page and join us on Instagram!