Prost: Hamilton 'lucky' to have Max pushing him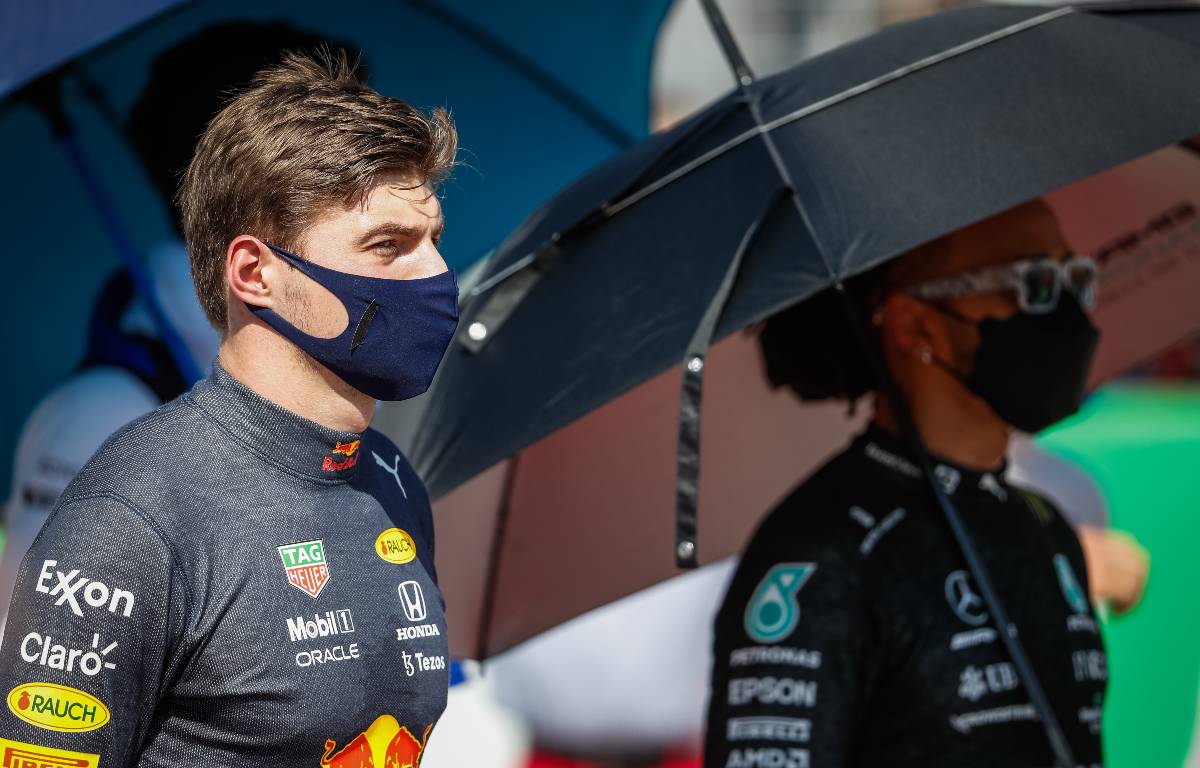 Alain Prost believes Lewis Hamilton is "lucky" to have Max Verstappen pushing him and keeping him motivated at this stage of his career.
As a seven-time World Champion, Hamilton is chasing an eighth title that would put him alone at the top as Formula 1's most successful driver of all time.
But having achieved so much already in Formula 1, Prost posed the question of what more a driver like Hamilton can hope to do in F1?
However, for Hamilton he has the fierce challenge of Verstappen to keep him going, the Dutchman leading the Drivers' Championship by eight points with two races remaining.
Prost, a four-time World Champion, thinks Hamilton needs to be thankful for the fight Verstappen is bringing.
"We are very lucky to witness this championship this year with two great drivers," Prost told Channel 4.
"Everyone asks me about Ayrton [Senna] and myself, but if you remember at the time we had five or six years difference. We were talking already about the difference of generations.
"Now they have 12, 13 years difference so it's a big gap, but you almost have a young guy but with already a lot of experience, a lot of speed, and Lewis – we all know what he has done.
"In fact, I was thinking that for Lewis, he's very lucky to have Max at the moment pushing him, because when you have won seven times the championship and more than 100 wins, what do you want to achieve?
"So you need to have an extra motivation and what I've learned in the past is when you have two like this fighting as hard, you get the best of yourself, the best of your team, so it's fantastic.
"What is true is whoever it will be, Max or Lewis, we will have a fantastic World Champion this year, which is the most important thing."
Hamilton has been crowned World Champion in six of the past seven seasons, so the theory was put to Prost that Verstappen would be a better champion for Formula 1 at this point.
However, while Prost acknowledged people want to "see the young guy beat the old man", Hamilton's continued achievements should not be undersold.
"Normally, the young guy has always an advantage because the fans want to see the young guy beat the old man," Prost explained.
"But on the other side, you must recognise that what Lewis is doing, the way he can put the level of his performance where he needs, it's fantastic."
PlanetF1 Verdict
Hamilton's experience will be what wins him the WDC
While Verstappen would have the upper hand in the standings, that's the only advantage he will have.