Was Lewis Hamilton haunted by Max Verstappen crash at British Grand Prix?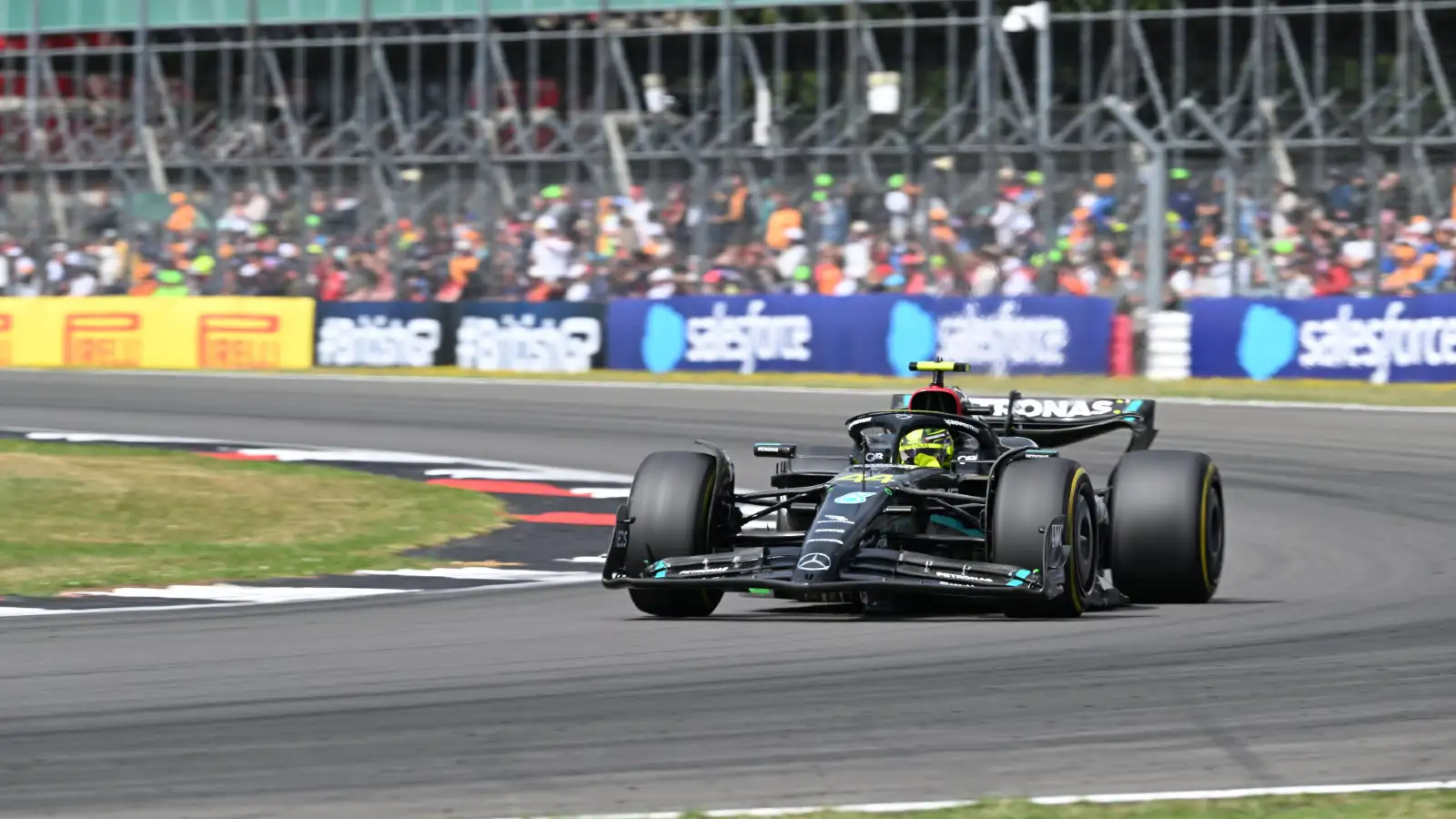 Lewis Hamilton was more circumspect in attacking Lando Norris into Copse than against Max Verstappen in 2021.
For the third year in a row, Hamilton was involved in a thrilling duel into the high-speed right-hander at Copse, with Hamilton attacking the hard-tyre-shod Lando Norris on fresh softs after the Safety Car intervention.
Like last year's battle with Charles Leclerc, Hamilton ceded the corner to his rival – in stark contrast to him keeping his nose in against title rival Max Verstappen in 2021.
Toto Wolff: There was a lot at stake back then
In the infamous 2021 clash, a flashpoint in the hugely controversial title battle that season, Verstappen was pitched around by Hamilton's left-front wheel as the British driver refused to give the corner to the Dutch driver.
Hamilton was given a time penalty for the collision, but benefitted in the championship as he overcame his penalty to win while Verstappen was eliminated from the race.
Asked whether the moment might have caused Hamilton some hesitancy during his battle with Norris, Wolff mulled it over.
"I think when you're racing for a victory, you can commit to a corner like Copse," he told media, including PlanetF1.com.
"There was a lot at stake back in the day.
"I think if you're racing for P2 or P3, you know that is a high-speed corner. I think that was the main reason."
PlanetF1.com recommends
Lewis Hamilton wants 'serious conversations' with Mercedes despite Silverstone podium
F1 fastest lap: Which drivers have won the most fastest lap points in F1 2023?
Toto Wolff surprised Mercedes didn't overcome McLaren
Having restarted the race after the Safety Car intervention with George Russell and Lewis Hamilton on the soft tyres against the hard-shod McLarens, Wolff said he'd been convinced his drivers would come out on top to take a double podium finish.
"To be honest, when the Safety Car was deployed, I was pretty sure, if not convinced, that we would be eating up the McLarens and finish with a P2 and P3, or maybe even a challenge to the front," he said.
"So you see just how strong that car was. We could have had a go in the first few laps, but they both raced very strong and with their efficiency and top speed through the high-speed corners and on the straights, there was just no way in passing them.
"So that came as a surprise."
Read Next: George Russell calls out Charles Leclerc over 'questionable' Silverstone defending