Verstappen crashes out in lap 1 collision with Hamilton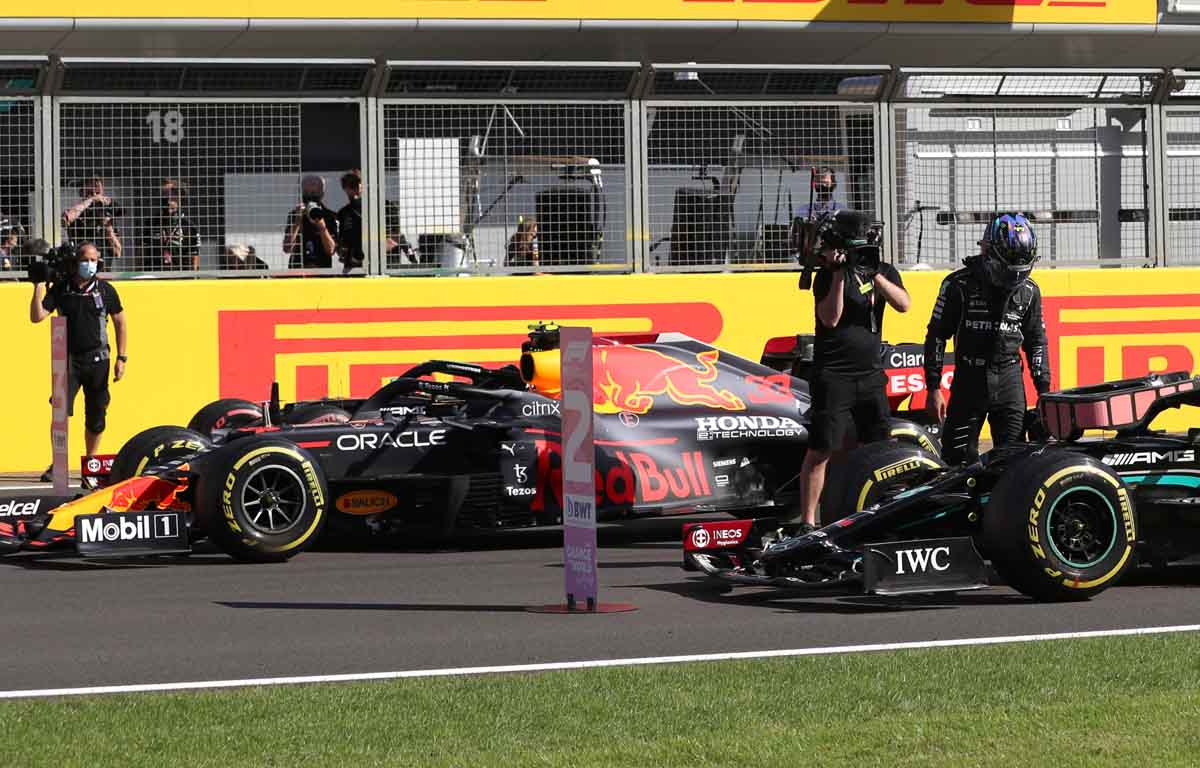 Lewis Hamilton and Max Verstappen came to blows at the British Grand Prix, causing a Red Flag as the two battled it out on the first lap.
Verstappen had led away from the start and Hamilton had been jostling for position against his World Championship rival.
The Dutchman defended from the Briton at The Loop and Brooklands before the Mercedes driver put himself up the inside of the Red Bull driver as the drivers went full speed into Copse.
The pair were almost side by side heading into the corner and after Hamilton appeared to back out, Verstappen's right rear tyre was tagged and he was sent careering into the barriers on the exit of the corner.
OH MY F***** GOD! #F1

— Planet F1 (@Planet_F1) July 18, 2021
Check out all the latest Max Verstappen merchandise via the official Formula 1 store
The Dutchman was able to get out of his car but, understandably, he was visibly shaken and appeared hurt after the high-speed crash, and was then taken to the medical centre at the track for checks.
Hamilton felt he had the right to be given racing room at the apex of Copse, saying over team radio: "I was ahead going in there, man. I was fully alongside, it was my line. He turned in on me. I was giving the guy space."
Hamilton was punished with a 10-second penalty as a result, as the Stewards adjudged him to be culpable for the first-lap incident.
"Look, that corner, he was never anywhere near alongside [Verstappen]. Every driver who's driven at this circuit knows you don't stick a wheel up the inside at Copse," said Red Bull team principal Christian Horner over FIA team radio.
"That was an enormous accident and it was 100% Max's corner, so as far as I'm concerned, full blame lays on Hamilton, who should never have been in that position.
"Thank God he's walked unscathed. I hope you're going to deal with it appropriately."
For up-to-date news from the race, head to our live centre for the latest developments as they happen at Silverstone.