Hamilton does not 'hold any hostility' against Max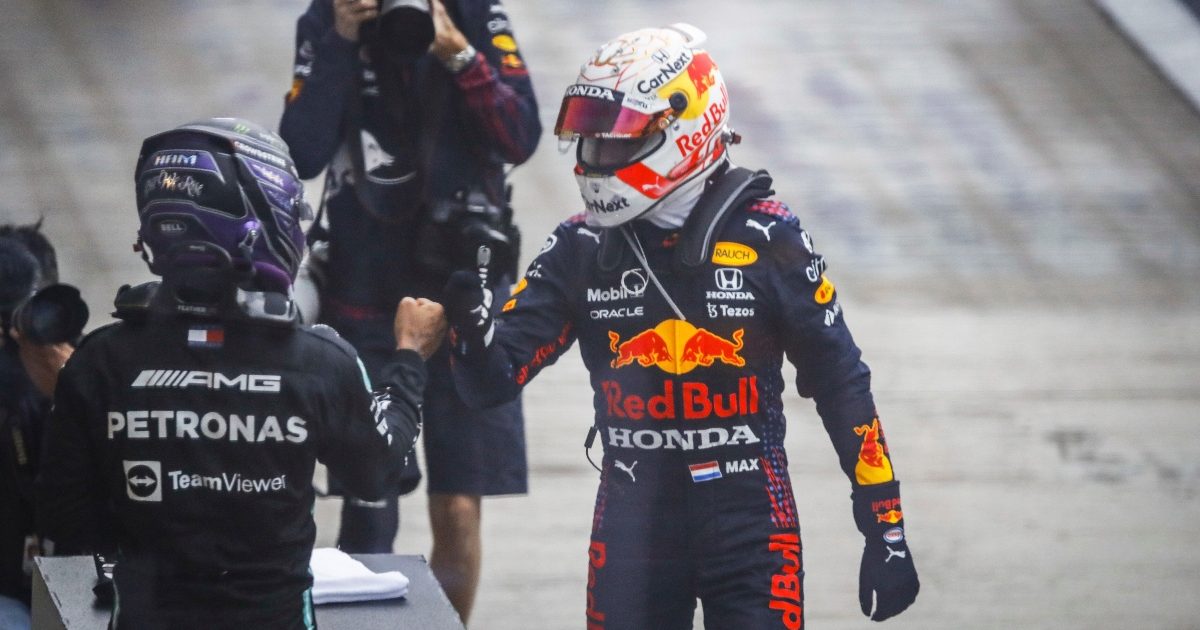 Lewis Hamilton says that from his side, there are no hostile feelings towards his 2021 title rival, Max Verstappen.
The duo already have been involved in two major shunts, the first of them occurring at Silverstone and the second at Monza.
Naturally, both collisions were debated heavily, with Hamilton and Verstappen not seeing eye to eye on either of them.
But as the more experienced driver, Hamilton has seen it as his responsibility to "break the ice" and contact Verstappen, and made it clear he has no ill feelings towards the Dutchman.
Asked by ESPN how he would describe his relationship with Verstappen this season, Hamilton replied: "I don't feel like it's changed…it's difficult, because when you are around people and you are in hostile scenarios, and when they are around you, they are one way with you and they are different when you are not around.
"Me and Max, when we have seen each other after the race, I have always tried to be respectful whether he is first or he's behind me. I always try to make sure I go over to him and it doesn't feel any different to me.
"Of course, we sat in the stewards' office the other day and it wasn't hostile – he gave his point of view and I gave my point of view.
"I called him after Silverstone but, again, I don't mean to be patronising, but I'm much older. It was important for me to call and to be able to break the ice. I wouldn't have been able to do that when I was 25.
"I don't hold any hostility against him. I feel he's a tremendous talent and I'm enjoying racing with him.
"Do I agree with everything he does? It doesn't even matter. All I can control is what I do and how I handle things.
"Whatever happens at the end of the year, we will shake hands and be back to fight again next year."
Check out all the latest Lewis Hamilton merchandise on the official Formula 1 store
Many expect this epic title clash to go all the way to the season-ending Abu Dhabi Grand Prix, at which point tensions would reach their peak.
But the last thing Hamilton would want in that scenario is a collision that decides who takes the World Championship.
"There's never ever a question about that, I would never want to win in that way," said Hamilton firmly in response to that prospect.
"If that means you don't win at all, at least you have your dignity. I wouldn't want to win any other way. You always want to win the right way.
"I love racing, I love fighting for the Championship and, of course, at the end of the year that's what I've been working for, so you can't say you wouldn't be disappointed if you don't achieve what you are trying to achieve with the group of people you are trying to achieve it with.
"But also I cannot forget the positive things that have happened. There are a lot of positives to take from this year, and I think hopefully there will be some more moving forward. It's been a hell of a year."
PlanetF1 Verdict
Horner: 'Title fight is 50/50' for the rest of 2021
Horner believes that Max Verstappen has a 50/50 chance of beating Lewis Hamilton to the championship, with Red Bull and Mercedes set to be evenly matched.