Lewis Hamilton: Max Verstappen 'can be proud of the job he's done' in 2022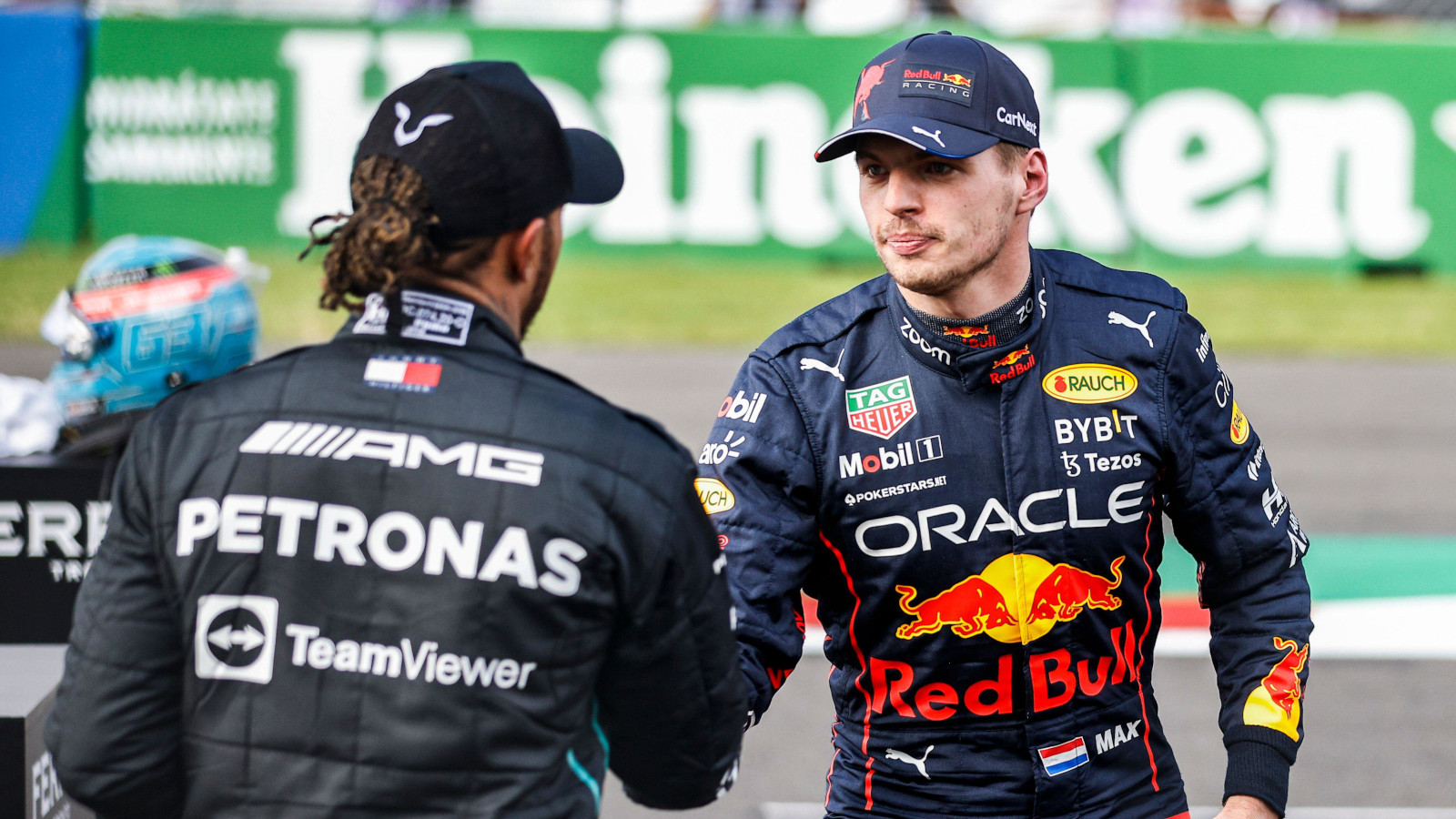 Lewis Hamilton has heaped praise on Max Verstappen for his title win and said the Dutchman "can be proud of the job he's done."
Hamilton knows better than most what it takes to win a World Championship and he also knows what it is like fighting Verstappen for the title.
While Hamilton has not been a title threat this season, he remains winless so far, he has been able to admire what has been going on ahead of him.
Verstappen has produced one of the most dominant seasons in Formula 1 history having won more races in a single campaign than ever before.
But while fans of Hamilton and Verstappen can often be unwilling to praise the rival driver, that is not the case with the drivers themselves. Hamilton has shown that by praising Verstappen for his 2022 campaign, saying "he's done everything that he had to do."
"I can't say that I've had time to study every aspect of what Max has done this year, but I think he's done an amazing job," Hamilton said ahead of the Sao Paulo Grand Prix, as reported by Sky Sports.
"He's done everything that he had to do.
"The team provided him with an amazing car and he's delivered pretty much every weekend."
Should Verstappen win the final two races of the season, he will not only be the driver with the most wins in a season but also the one with the highest percentage of wins to races on 72.72%, beating the previous record of 72.22% by Michael Schumacher.
Hamilton is well versed with breaking records himself so knows what he is talking about when he told Verstappen "he can be proud of the job that he's done."
"I know what it feels to be in a position like that," the seven-time World Champion said.
"He's got a chance to win more races, the next two races, so he could take that record that he's now taken even further if we can't stop him, or Ferrari can't stop him.
"There's not really much more to say, he's done a great job."
Hamilton is hoping to stop Verstappen from achieving that record but it will not be plain sailing with Mercedes team boss Toto Wolff predicting a tougher time out than they had in Mercedes.
Hamilton said similar and was hoping that they would be "surprised.
"Honestly, every time we arrive at a track, we're surprised one way or another," the 37-year-old said. "Either by how big the gap is or how close we are, so I won't know until tomorrow where that is.
"I don't know if the car will be spectacular here, I don't know if we'll be as close as we were last race – I don't think we will, but I hope we're surprised and that's not the case.
"We kind of know where our car is going to work and which corners it won't work in, so I anticipate it's not going to be the easiest on track, but there's weather, there's all sorts that could come into it."
Hamilton is P5 in the Drivers' Standings, 15 points behind team-mate George Russell.