Hamilton sees Verstappen 'smooth sailing' towards title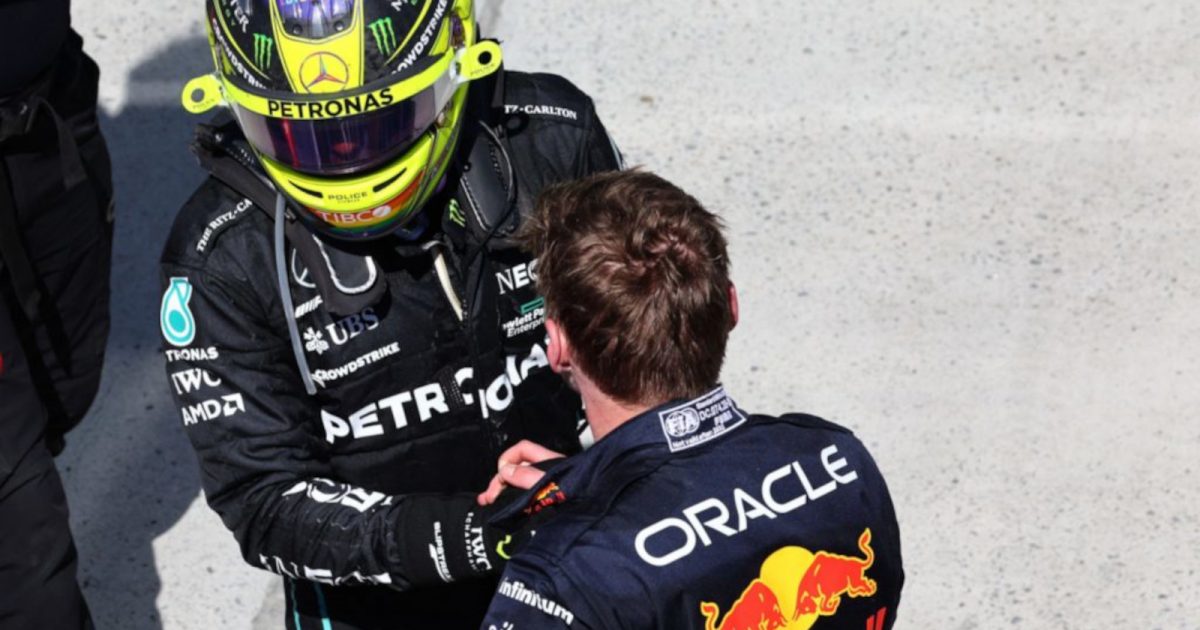 Racing out to a 63-point lead in the Drivers' standings, Lewis Hamilton reckons it will be "pretty smooth sailing" to second World title for Max Verstappen.
Although the Scuderia have emerged as Red Bull's main rival for this year's title, it seems every step forward it followed by one backward.
Charles Leclerc made minor inroads into Verstappen's lead at Silverstone and again at the Red Bull Ring only to throw it away at the French Grand Prix.
The Monégasque driver weathered the early pressure from Verstappen and, having seemingly ended his challenge, went and lost it at Turn 11.
Instead of again eking into the Dutchman's lead, he left the Paul Ricard circuit with his championship hopes in tatters, the gap up to 63 points.
Back-to-back wins in Le Castellet for @Max33Verstappen ✌️#FrenchGP #F1 pic.twitter.com/srvhRO2tH5

— Formula 1 (@F1) July 25, 2022
"I am gutted for Charles," Hamilton said. "He has been doing a great job.
"But it is not easy to have that performance and pace and be able to maintain it. I feel for the whole team because I know what that can feel like.
"It is a massive gap to Max so that is pretty smooth sailing for him in that space.
"But a lot can go wrong. I would just advise Ferrari to keep their heads down and continue to push."
While Leclerc trails Verstappen by more than two race wins, Ferrari are 82 points behind Red Bull in the fight for the Constructors' Championship.
Verstappen concedes both his and Red Bull's advantage has been helped by Ferrari's disasters.
"Of course, the lead we have is great, but it's probably a bit bigger than what it should have been when you look at the car performances between the two cars," he admitted.
Ralf Schumacher summed it up after the French GP, a race in which Ferrari also threw away a podium for Carlos Sainz by a baffling strategy call to pit him for new tyres despite him having the pace to take third place off Sergio Perez.
The former F1 driver told Sky Germany: "The greatest support for Red Bull in the World Championship is called Ferrari."
Last season it was Hamilton who Verstappen had to fight for the World title, the two trading blows throughout the season.
Such was their battle that they went into the title-decider tied on points, winner takes all. Verstappen took the win and a first Drivers' Championship title, denying Hamilton a record-breaking eighth.
Verstappen's giant step towards the title
Max Verstappen is now 63 points in front at the top. Could the title race be over already?