Hamilton 'absolutely keep my eye' on Max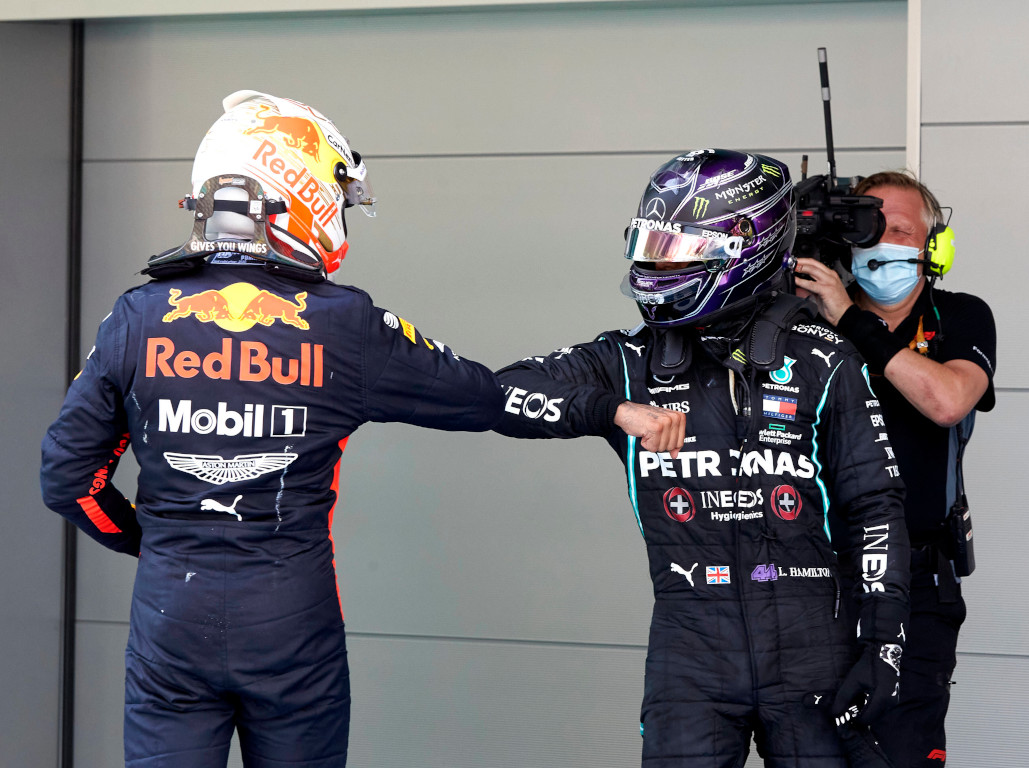 Despite holding a 37-point lead in the standings, Lewis Hamilton insists Max Verstappen is a genuine "title runner".
Taking four of this season's six grands prix wins, Hamilton has raced out to a 37-point advantage in the Drivers' Championship as he chases Michael Schumacher's record of seven World titles.
Hamilton's most recent win, the Spanish Grand Prix, saw the Mercedes driver race to the chequered flag 24 seconds ahead of Verstappen while lapping everyone except the Red Bull driver and his own Mercedes team-mate, Valtteri Bottas.
The Brit, though, is adamant it is not in the bag.
Although the gap is 37 points, it could have been a lot smaller had Verstappen not recorded a DNF at the opening race of the season in Austria.
Fearing one of his own could cost him dearly, Hamilton has urged Mercedes to "stay on our toes".
He said via Autosport: "You take the first race away with Max having the DNF, I think if you look at the results, we would be very close in points still.
"So in my mind they are [a title threat], and obviously they've had very strong results.
"And they're getting closer and races. Maybe in qualifying we do have the edge. But let's say when it comes to the race, we're generally a lot closer.
"We're not even halfway through the season. And so, I absolutely keep my eye on them.
"I think they still are a title runner. We need to stay on our toes."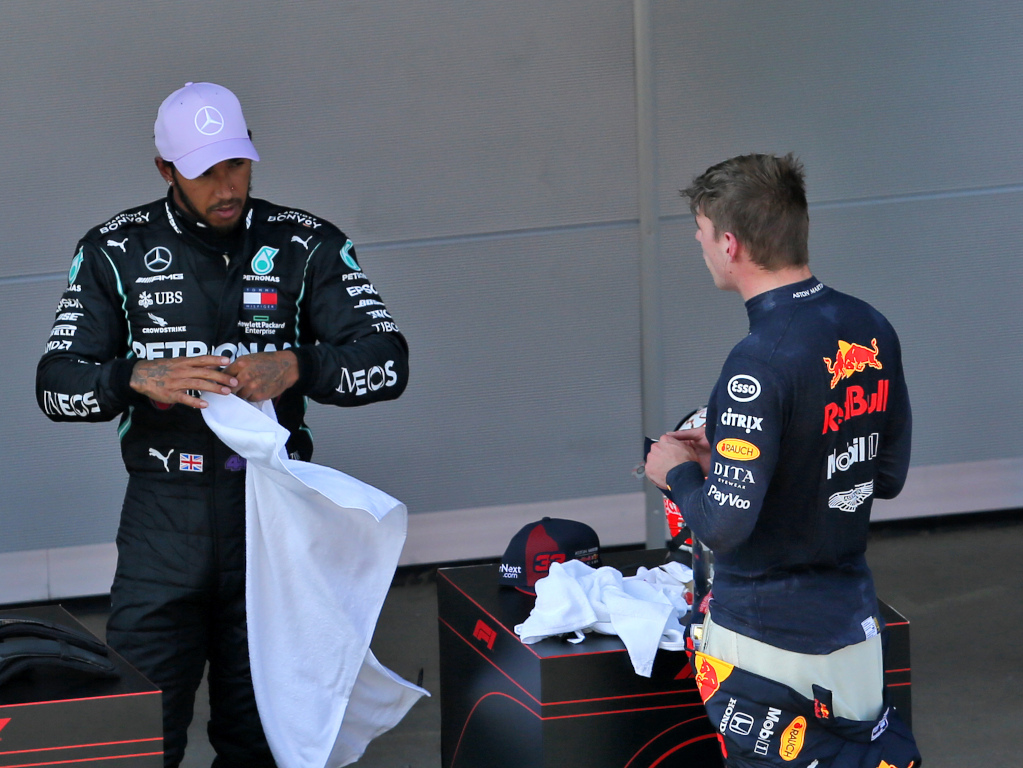 Get your hands on the official Mercedes 2020 collection via the Formula 1 store
Hamilton was third fastest in Friday's practice for the Belgian Grand Prix, round seven of the 2020 championship.
The Brit was 0.096s behind Verstappen in FP2 with Daniel Ricciardo splitting the title protagonists.
"It's very close out there," said the six-time World Champion.
"I think the Red Bulls are just a little bit quicker at the moment and I even think Racing Point are right with us and Daniel Ricciardo in the Renault was very close.
"That makes it exciting and we've got some work to do for sure to dial in the car a bit more. But it doesn't feel bad at all.
"It's been generally a good day. I love driving around this track, it's incredible. It drizzled a bit for F3 or F2 but fortunately for us it was dry, so that gave us plenty of time to understand the car and get plenty of running in.
"From race to race the car is different each way we go – some places we are ahead, some places we are behind.
"As I anticipated coming into this weekend, we are into the seventh race and the field will get closer and closer as the whole of Formula 1 develops and it's already showing that this weekend.
"We seem to be so close with everyone and we've got to understand why, whether they (the opposition) have taken a step forward or we've taken a step back, or it's just the track layout, the downforce level, who knows.
"We'll work on that but I'm excited for an interesting race, that's for sure."
Follow us on Twitter @Planet_F1 and like our Facebook page.