Hamilton set to see specialist before Russian GP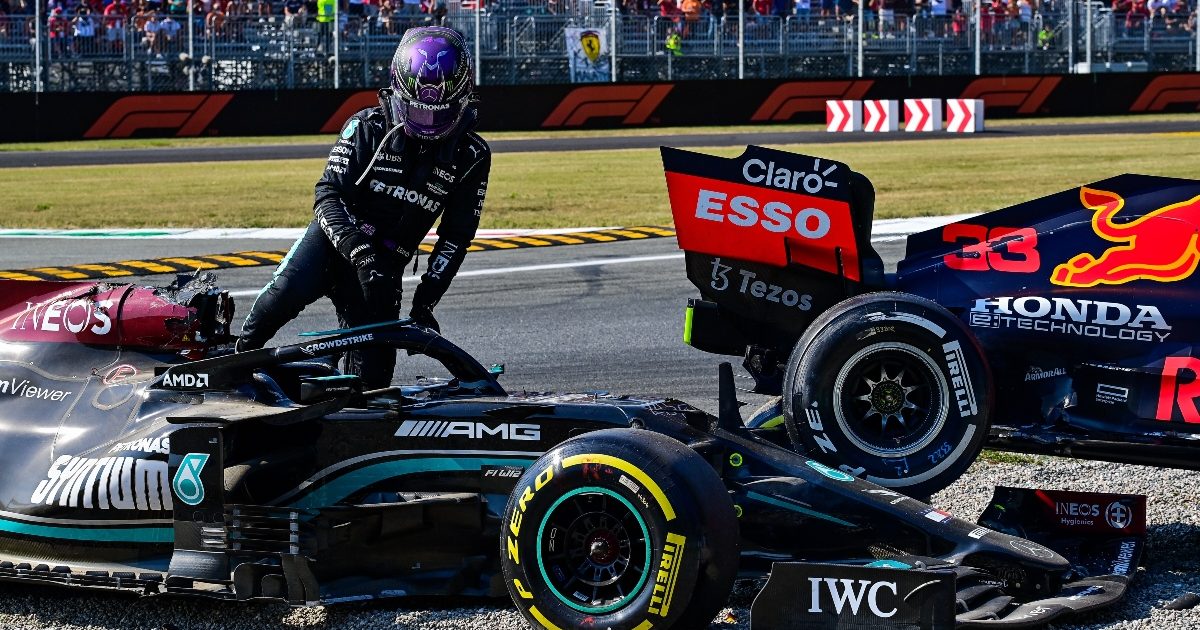 Lewis Hamilton says he'll probably have to see a specialist before the Russian Grand Prix after Max Verstappen's wheel hit his head at Monza.
The Brit's Italian Grand Prix was brought to an early end when he came together with title rival Verstappen on Lap 26, causing them both to retire.
After contact was made, the Red Bull ended up on top of the Mercedes, and while the halo protected him from any serious injury, Hamilton was hit on the head by a wheel.
He complained afterwards about feeling tight and having a headache, and he thinks that he'll see a medical specialist about the matter before the next race comes around, once he's back from the United States, where he attended the MET Gala.
"His rear wheel landed on my head," he said.
"I think the rear wheel landed on it, the Halo, and I think the most cambered part of the inside of the tyre landed on my head.
"I think I'm just going to be travelling these next days, but I probably will need to get to see a specialist just to make sure I'm good for the next race, because it's getting tighter and tighter. But I'll live."
It's days like today, I am reminded of how lucky I am. It takes a millisecond to go from racing to a very scary situation. Today someone must have been looking down, watching over me! #TeamLH: I'm so thankful for each and everyone of you, you are truly the best. Still we rise! pic.twitter.com/H2sGtXPKrr

— Lewis Hamilton (@LewisHamilton) September 12, 2021
Check all the latest 2021 teamwear via the official Formula 1 store
Immediately after the impact, Hamilton tried, and ultimately failed, to reverse from underneath the Red Bull and get back onto the track.
Reflecting on the aftermath, he says that while he felt a bit of pain, he didn't notice it much at first and just wanted to continue racing.
"Looking back at the footage, it obviously happened incredibly quick," he added.
"And in the car, all I can think of is getting going and how many positions I'm losing. I'm still just in race mode.
"It's just like, 'How can I get going again?', and I'm sitting there in a little bit of pain, but just like, 'Come on, let's go'.
"Unfortunately, the car wouldn't move."
Max Verstappen was criticised by many after the crash for not checking to see if his title rival was okay, instead walking straight past, with even Hamilton admitting he was surprised by that.
The Dutchman has defended himself though, saying he knew the Mercedes driver was fine as he was trying to reverse his car.
PlanetF1 verdict
Will the Championship rivals learn from their crashes?
Will the crashes between Lewis Hamilton and Max Verstappen have a greater impact on future races?