Lewis Hamilton says he and Mercedes want to change 'loads of bits' for 2023 car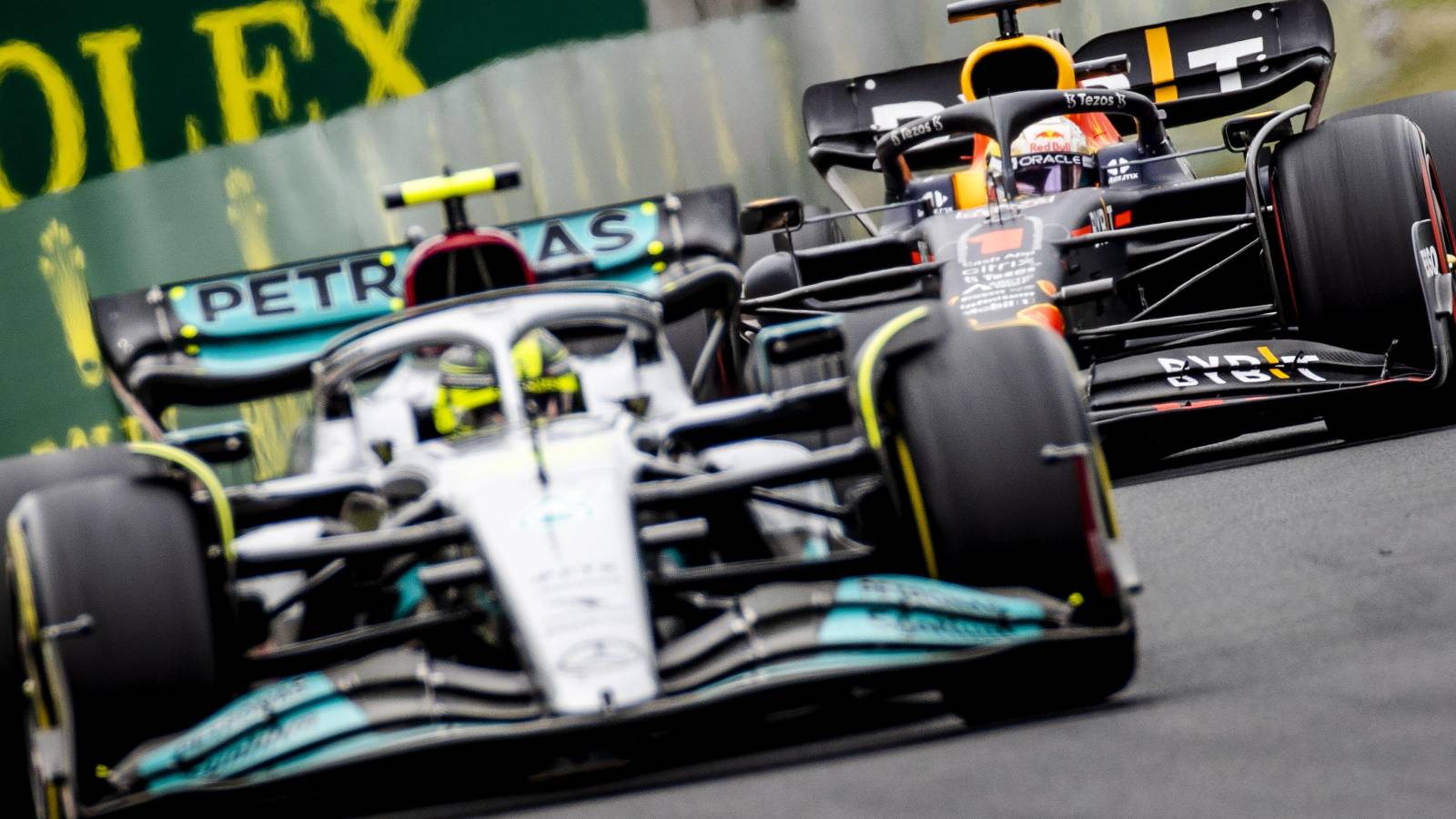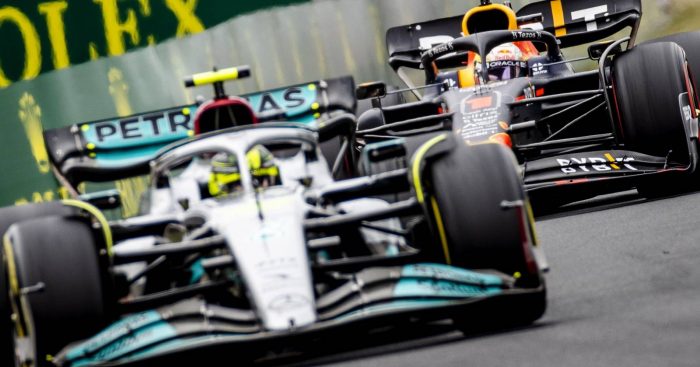 Lewis Hamilton confirmed that it is his and Mercedes' intention to make plenty of changes for their 2023 challenger.
The Silver Arrows came into the 2022 campaign on a run of eight Constructors' titles in succession, determined to prove their ability to extend that run despite major changes to the regulations, while Hamilton had the motivation of chasing a record eighth title after the controversial circumstances in which he missed out last season.
But, the Mercedes W13, while innovative, has failed to deliver a win across 14 races so far in 2022. Red Bull are now seemingly well on their way to the Constructors' title, as Max Verstappen rapidly closes in on making it back-to-back World Championships.
Hamilton has finished P2 twice so far this season, but back at Spa, a race he retired from after colliding with Fernando Alonso on the opening lap, the Brit seemed to suggest that maybe there is not a huge amount of potential in the W13, Mercedes having consistently claimed that the data is showing them that there is.
Asked if Mercedes are now starting to share Hamilton's stance, he told Sky F1: "I think so, I think there are obviously bits to it that are good, there is performance in there, it's just whether or not you can utilise the performance.
"And whether when you put the car on…you want a car that works on every single track you go to."
Indeed, a lack of consistency has been particularly frustrating for Mercedes, with perhaps no greater example than the Hungary and Belgium rounds.
George Russell claimed the first pole of his career in Hungary, Mercedes' first of the season, followed by a double podium result for the team.
Then at the next round in Belgium, suddenly Mercedes were 1.8 seconds off the pace in qualifying, before rebounding in the race as Russell took the fight to Ferrari, passing Charles Leclerc and finishing just a few seconds behind Carlos Sainz who took the final podium spot.
It is this consistency across all tracks then which Hamilton craves, as he says Red Bull are able to achieve.
So, in the search for this kind of form, Hamilton admitted that he and the team see a lot of areas of the car which they want to change for 2023.
"The Red Bull generally seems to work in the majority of places," said Hamilton. "It's understanding why and somehow working [it] into next year's car, wherever that aero characteristic balance is, making sure that the car works everywhere.
"But there's loads of bits of this car that we would change, that I would change as well, and that's what we are going to try and do for next year's car."