Lewis Hamilton: Mercedes not confident of 'spectacular' Brazil form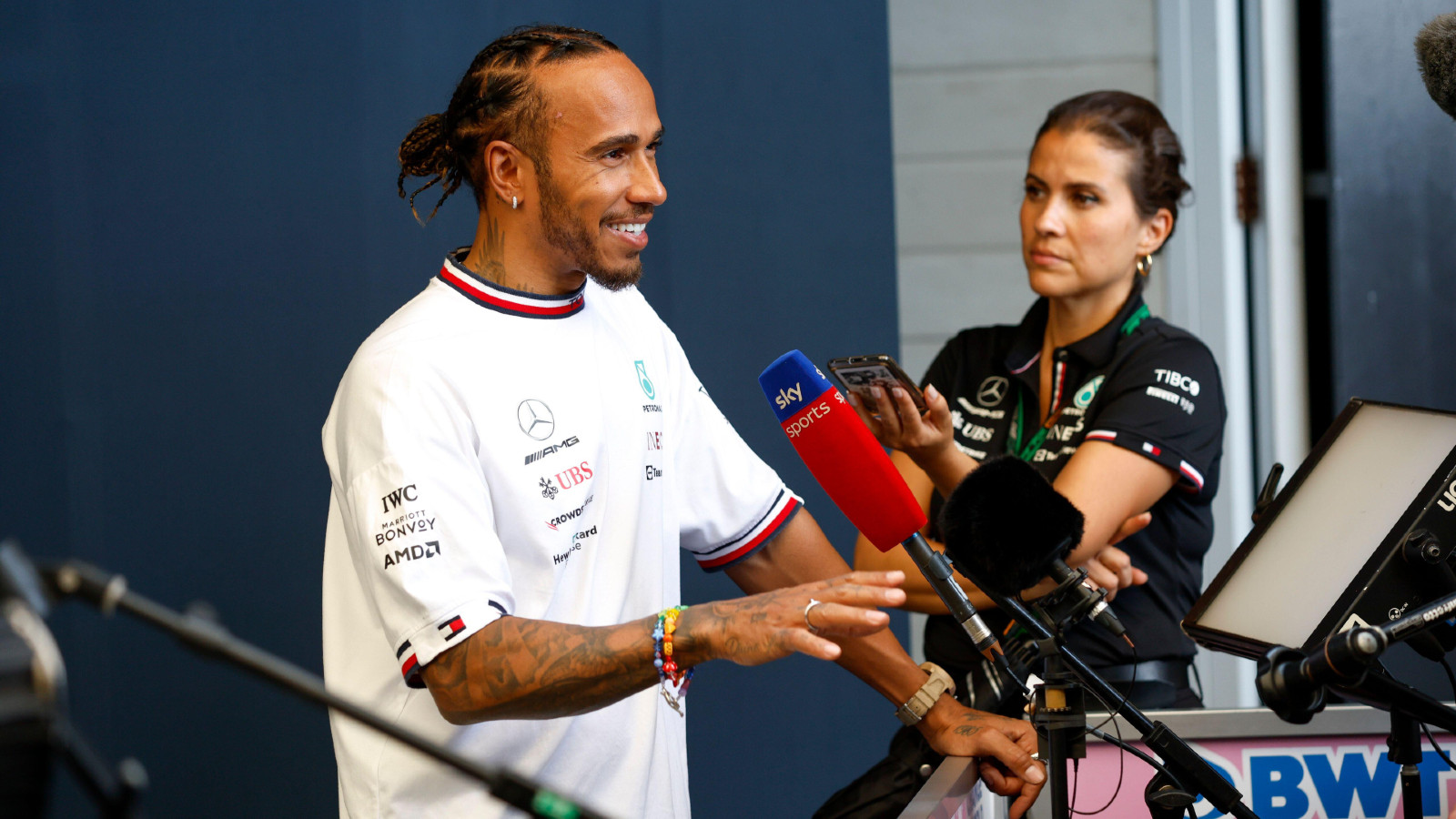 Lewis Hamilton says he's hopeful his W13 proves to go against his engineers' pessimism for this weekend's action in Brazil.
Hamilton has revealed his engineers are none too confident about Mercedes' chances this weekend, as the seven-time World Champion aims to help his team try to overcome Ferrari in the battle for second place in this year's Constructors' Championship.
Ferrari have a somewhat tenuous 40-point lead over Mercedes with two Grand Prix weekends remaining, with this weekend's Sao Paulo event also including a Sprint Qualifying race.
Mercedes won the Brazilian race last year, with Hamilton storming through from the back of the grid to finish fifth in the Sprint, before a five-place grid penalty was applied to make him start the Grand Prix from 10th.
This wasn't enough to prevent him from winning, as Hamilton exploited the fearsome pace of the W12 to come through and pass Max Verstappen and take the victory away from his then-championship rival.
Lewis Hamilton: My engineers aren't too confident
The chances of Hamilton replicating his 2021 feat this weekend are much slimmer, as the W13 has been far less competitive than last year's offering. While the car has improved significantly since the start of the season, as both Hamilton and Russell enjoyed a pace advantage over the two Ferrari drivers last time out in Mexico, Hamilton said pre-event pessimism amongst his engineers means he's hopeful of proving them wrong in practice.
"I don't think my engineers feel too confident that the car is going to be spectacular here, because of the altitude and the downforce," Hamilton told Sky F1.
"But I hope, when the car touches the ground tomorrow, that it's connected in an unexpected way."
Mercedes' strategy chief James Vowles shared some of Hamilton's pessimism, saying the team expect a much more stern challenge from Ferrari as the Brazilian circuit is at a much lower elevation than the venue in Mexico.
"I don't think we will quite enjoy the same level of competitiveness," he said in the team's post-Mexico debrief.
"It won't be much different but it might be a slight step backward and I certainly expect Ferrari to be closer than they were in Mexico.
"It's a higher altitude than normal, I think it's around 700 metres compared to sea level, but it's also a factor of the track layout and downforce level people are at. We really function well on high-downforce circuits and that's not what we have coming up in Brazil."
Read More: Lewis Hamilton dedicates his Brazilian citizenship to F1 icon Ayrton Senna