Hamilton urges media: 'Stop making sh*t up'
Lewis Hamilton has responded on Instagram to recent reports by the Daily Mail over his contract negotiations with Mercedes.
On the eve of the new season, the UK tabloid published a report claiming that the six-time World Champion was 'demanding' a new £40million-a-year contract to remain at the Silver Arrows beyond the end of the 2020 campaign.
Since then, the Daily Mail has reported that Mercedes were only prepared to pay Hamilton half that amount as cost-saving in this new world we live in is now the number one priority.
Ahead of final practice and qualifying in Austria on Saturday, Hamilton took to social media to address the recent wave of rumours.
"So the media keep writing about [a new] contract and me making demands, but I haven't even spoken with Toto [Wolff] about it yet," Hamilton said on Instagram.
"No demands, the conversation hasn't even begun. So please stop making sh*t up."
Celebrate the return of F1 with 25% off annual F1 TV subscriptions! Click here to subscribe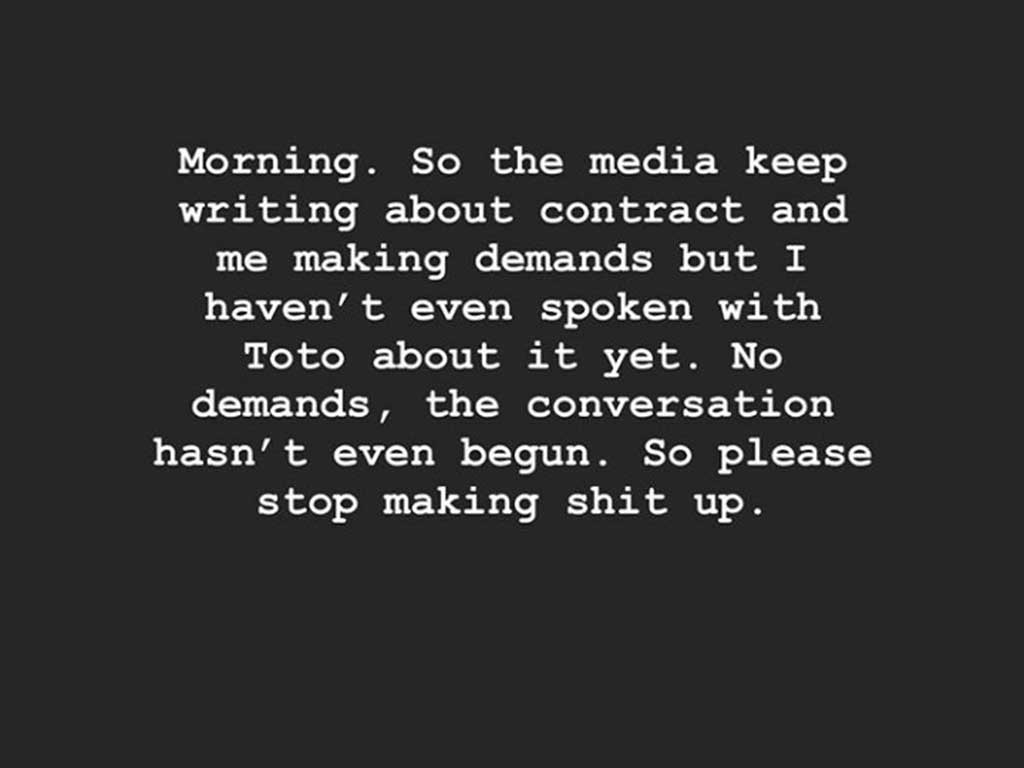 Mercedes boss Toto Wolff revealed on Friday that he is expecting the line-up of Hamilton and Valtteri Bottas to remain in place for the 2021 campaign.
Speaking to Sky Germany, he said: "We are in a tricky situation, we are very happy with our current line-up and would like to continue with it.
"But you can't write off someone like Seb. Maybe a driver doesn't want to continue anymore and then Seb quickly becomes a factor.
"We'll see how things develop in the next few weeks, but I expect we'll continue with Lewis and Valtteri."
Hamilton got his season off to an encouraging start as he topped both Friday practice sessions in a Mercedes car which looked in a league of its own.
The Brit was certainly not getting too carried away though.
"It was definitely looking good out there, but I think you can never take too much from practice," he told the F1 website.
"I think if you look at the other teams they're maybe down or up on power modes or fuel.
"We will take it with a pinch of salt and try to improve the car."
Follow us on Twitter @Planet_F1 and like our Facebook page.