Mercedes and Red Bull have continued their off-track bickering at the Italian Grand Prix with Toto Wolff responding to Christian Horner's claims that the Silver Arrows prioritise Lewis Hamilton.
When they are not exchanging words via the press over party mode or Alex Albon, the role Lewis Hamilton plays at Mercedes has also been a topic of discussion between the two teams.
Horner started this particular argument after the Belgian Grand Prix when he could not believe Mercedes didn't put Valtteri Bottas on what he thought was a potential race-winning strategy.
"It's obvious that Mercedes favours Lewis," the Briton told ESPN. "You see it on strategy, the positioning of the cars and so on.
"Why wouldn't they have put Bottas on a two-stop, for example, in Spa?
"That would have given him the opportunity to win the race.
"The problem is that everything is geared towards Lewis this year on his record-equaling campaign.
"The reality for Valtteri is that unless he qualifies ahead, he hasn't got a chance."
Get your hands on the official Mercedes 2020 collection via the Formula 1 store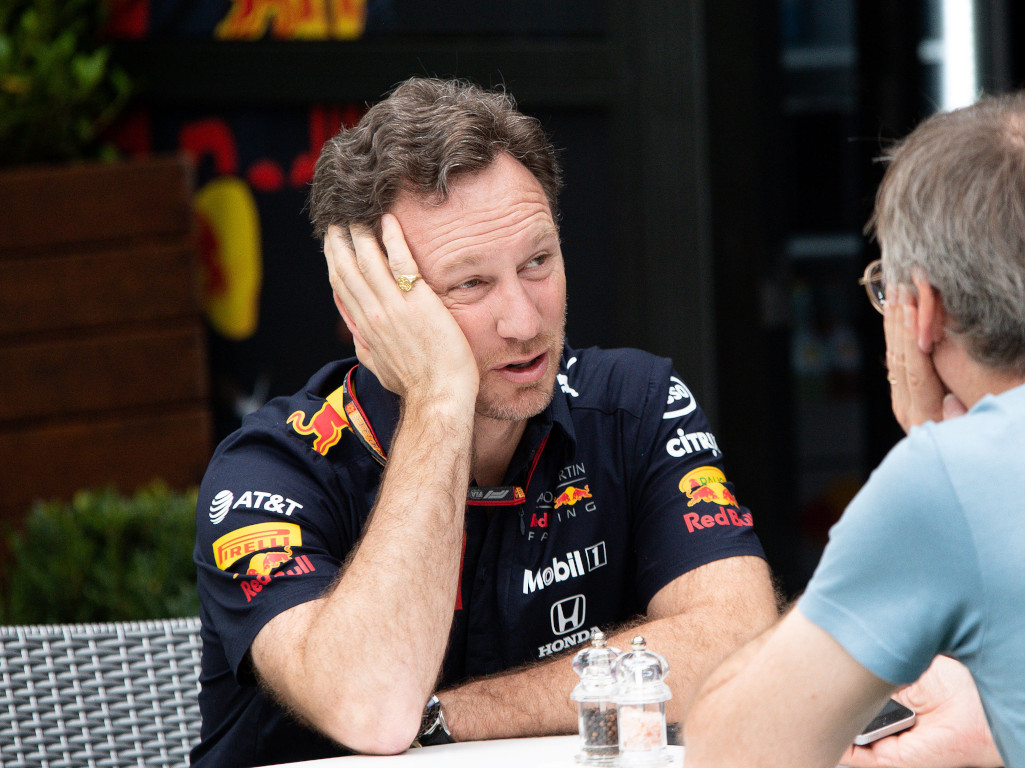 But Wolff went to speak to Horner about those claims and revealed to the media what was said.
"I spoke to him about it," said Wolff. "He said, 'Why didn't you pit Valtteri for the second stop?'.
"If we would have known that the two stop is quicker we would have pitted Lewis as well.
"So in hindsight, the two-stop was the better strategy but we didn't want to lose position against Max because it was not clear whether we would beat Max on track.
"And then I said, 'Why didn't you pit Max for a second stop, you could have beaten us?' and they said, 'Well, we weren't sure whether we would be able to overtake Ricciardo'.
"Well, hello, here we go! It's exactly the same situation.
"There is no such thing as prioritising one driver versus the other. We have always played it completely open, transparent and fair and this is how we're going to continue."
Follow us on Twitter @Planet_F1, like our Facebook page and join us on Instagram!