Hamilton believes Merc 'haven't improved' since first race
Lewis Hamilton has not seen any progress made with the Mercedes W13 from where the team started out in the 2022 season.
The major overhaul to the regulations has certainly not worked in Mercedes' favour, the Silver Arrows slipping from the battle at the front, to now watching on as Ferrari and Red Bull disappear down the road, meaning their streak of eight Constructors' titles on the bounce is very much at risk of ending.
P3 remains Hamilton's best result so far this season, that achieved at the season-opener in Bahrain, but since then it has appeared that frustration is creeping in, with Safety Car timing proving far from helpful for the seven-time World Champion at the Saudi Arabian, Australian and Miami GPs.
And after the most recent outing at Miami, Hamilton was frustrated with his team post-race regarding strategy, perplexed as to why Mercedes had asked him to make the call about whether he pitted behind the Safety Car for fresh tyres.
Hamilton's team-mate George Russell had provided some hope that Mercedes were back somewhere near to their best by topping FP2 in Miami, Hamilton P4 in that session, but Russell tailed off dramatically come qualifying, managing only P12 on the grid, with Hamilton P6, behind former team-mate Valtteri Bottas in the Alfa Romeo.
Russell claimed P5 in the race, ahead of Hamilton in P6.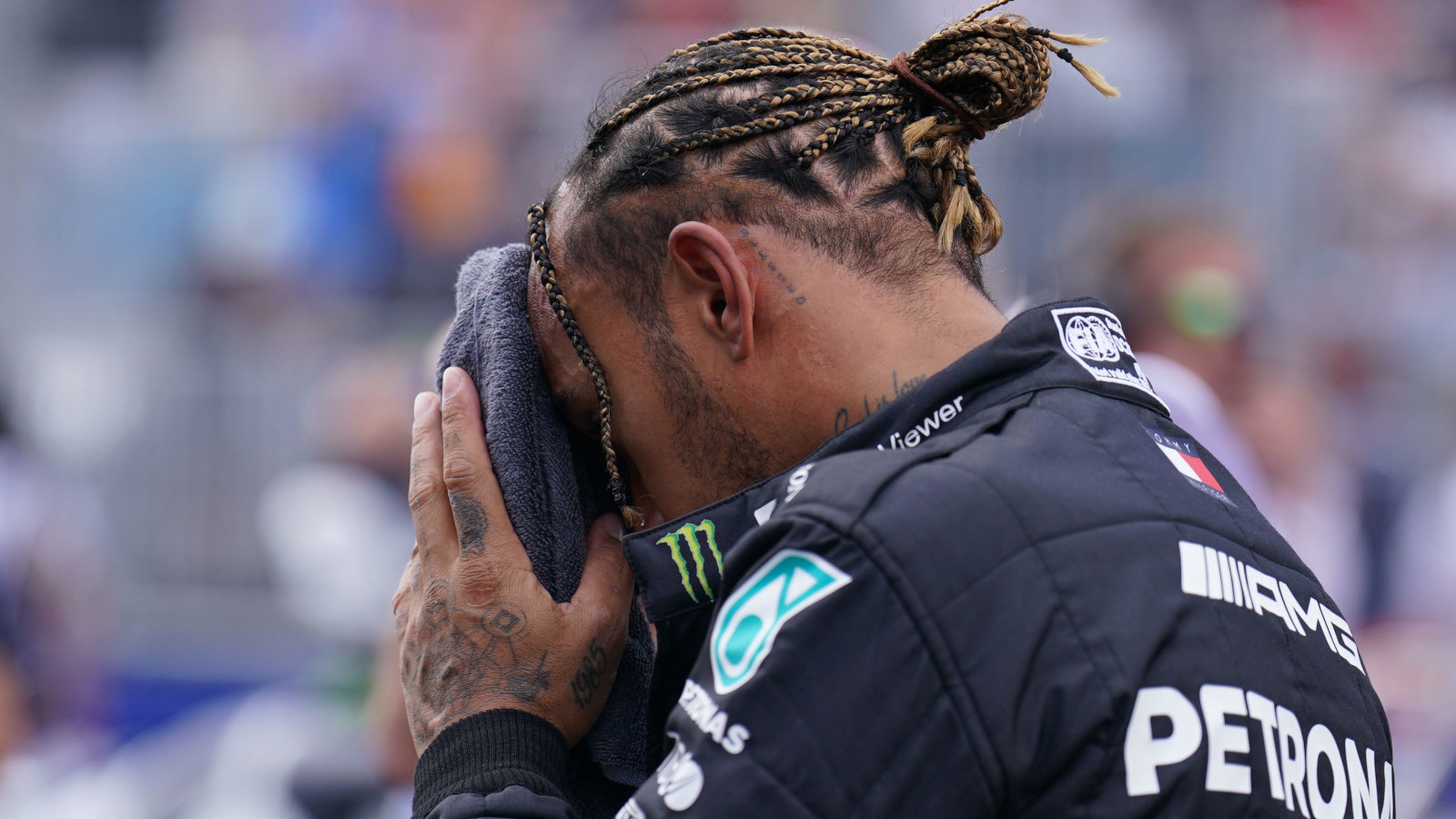 Looking back over the opening five rounds, Mercedes' deficit to Red Bull and Ferrari has shown little sign of reducing, with Hamilton suggesting that no progress has been made.
Asked if Mercedes had made a positive step in Miami, Hamilton, quoted by Crash.net, said: "Unfortunately not.
"We're the same speed as we were in the first race and we just haven't improved in these five races.
"But I'm hopeful at some stage we will. We just have to keep trying and keep working hard."
Mercedes in particular feel like porpoising is holding the W13 back, the bouncing consistently visible over these early rounds.
Hamilton said that this bouncing was not as much of an issue in the Miami race, but the pace of course still was.
"It wasn't as bad today," he confirmed.
"From race to race, track to track, surface to surface, how high we put the car – we can put the car higher and reduce it – so today wasn't actually really bad, just not fast."
A 'changing of the guard' at Mercedes?
1997 World Champion Jacques Villeneuve has said that there is a "changing of the guard at Mercedes".