The feedback from Lewis Hamilton that will give Mercedes renewed hope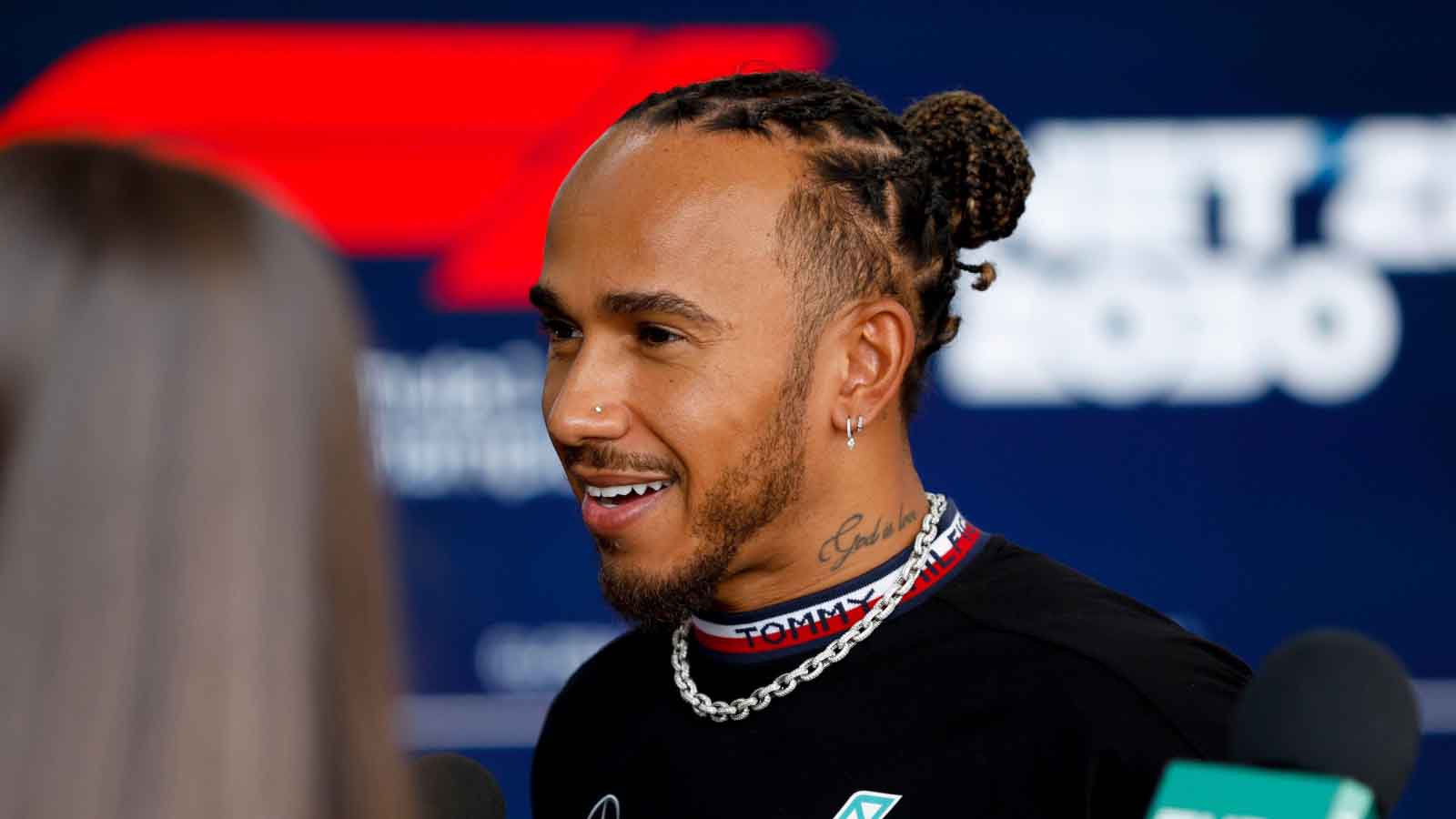 Lewis Hamilton was thrilled to have split the Red Bulls in Mexico, not least because of his belief that the team were on the wrong strategy.
Hamilton and Russell started the Mexican Grand Prix on medium tyres while Red Bull pair Max Verstappen and Sergio Perez opted for soft rubber instead, to offer more grip off the line and in the early stages.
Mercedes chose to swap their drivers onto hard tyres when they pitted, the Silver Arrows believing degradation would be high enough for Red Bull that they would need to pit a second time after switching to mediums themselves.
But this was not the case and the switch to hards is ultimately what saw Hamilton fall too far behind Verstappen to mount a challenge for victory, having stayed within two seconds of the World Champion throughout the first stint.
Because of their pace in the early part of the race, Hamilton thinks he and Mercedes can take heart from their performance heading into the final two races.
"Well, firstly I'm really happy to be up here, and to be able to split the Red Bulls, I think, is a huge result for us," Hamilton said after the chequered flag in Mexico City.
Lewis Hamilton on social media:

"I think social media is getting more and more toxic as the years go on. I think we should probably get off it, ultimately.

"I know so many people reading their comments and the stuff people say and it's hurtful." #F1 pic.twitter.com/P5JlGqisyc

— PlanetF1 (@Planet_F1) October 31, 2022
"[We] brought an upgrade into the last race and to have kind of closed the gap a little bit – they still have the edge, I think – but I don't know, I think it was amazing for us to be fighting in qualifying and have the second and third.
"I was speaking about in strategy about us taking a risk with one of the cars at least doing something different.
"I had a gut feeling they would be on the softs to start with and when everyone took their blankets off, everyone around us was on softs and we were on the mediums.
"At that moment, I thought we may be in trouble. But then again, it's a long, long race, so I thought maybe they will be on a two-stop.
"But that medium tyre just had no drop-off. So ultimately, I think they were on the right tyre strategy, but I'm grateful I was able to just about keep up in that first stint.
"That's huge, to be able to keep up with a Red Bull."
Verstappen took his 14th victory of the season by winning in Mexico ahead of Hamilton and Perez, with his Mercedes team-mate George Russell behind in fourth.
Read more: Max Verstappen speaks out against 'really damaging and hurtful' social media culture