Hamilton: 'Even Dad said don't join Mercedes'
Lewis Hamilton said even his dad told him to stay put at McLaren, but by joining Mercedes he showed how taking a risk can pay off.
Hamilton claimed one World Championship with McLaren in 2008, and while come 2012 the Woking outfit weren't at a level to compete for the title, joining the Mercedes team who had finished on the podium only three times that year seemed a very strange move.
But it's one which absolutely paid off for Hamilton who is now a six-time World Champion with a record 93 race wins to his name, while Mercedes have just secured their seventh Constructors' Championship in a row.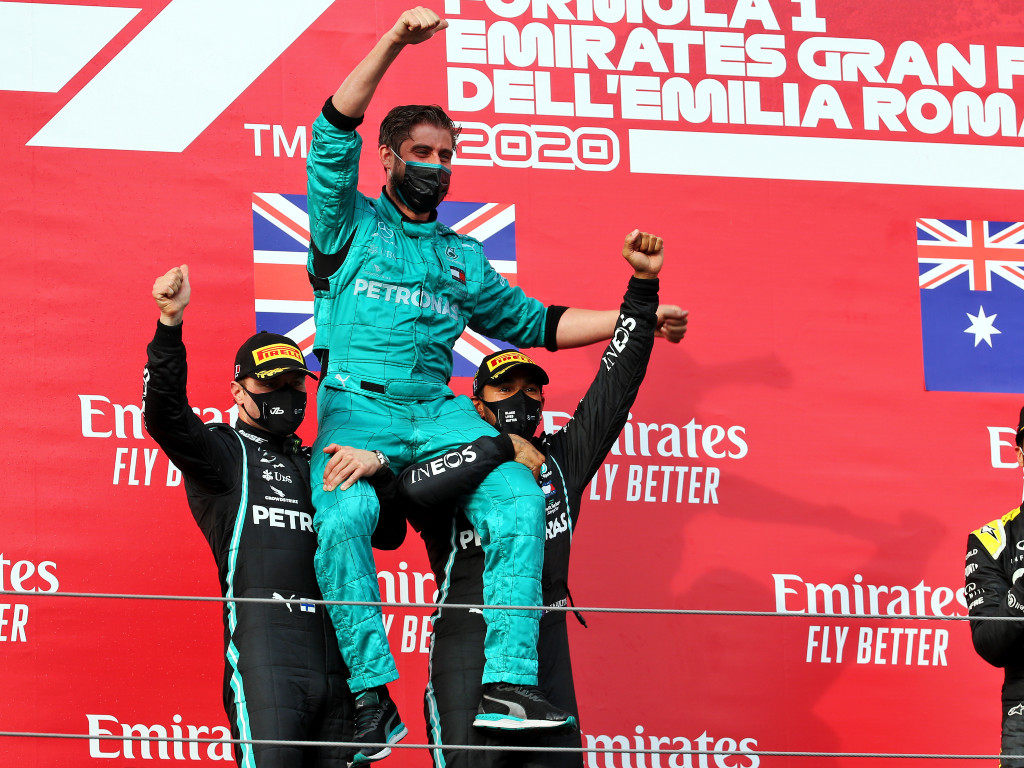 Get your hands on the official Mercedes 2020 collection via the Formula 1 store
Even his father Anthony was saying to stay put at McLaren, but Hamilton's decision to go against the grain paid off big time.
Asked by Ziggo Sport if he is ecstatic that the gamble paid off, Hamilton said: "For sure.
"I'm naturally very proud of the decision I took. I think the important lessons to take from it is in life we often need to seek approval from other people, sometimes we don't know what the answers are so we try and get it [those answers] from people around us.
"But those people often only have an opinion and don't actually know what the answers are [either]. I was told by everyone around me to stay put at McLaren…even my dad said 'stay'.
"And what I did at that time is I just had to listen and really try and dig deep and figure it out for myself and for what I wanted to do.
"Whatever decisions I take, I will have to deal with the consequences moving forwards but that's my choice. I think that is really important for people to be themselves and do what suits you.
"Be and do what you want to do and not what people expect you to do. That was a really great step for me.
"I did that and said 'you know what? I'm going to try and take everything I have learnt from all these years and try and apply it to this team'.
"So I came to the factory and changed a ton of things on the car. There was a great amount of respect between us [Mercedes and I], I guess because of the career that I already had.
"The guys were just so excited and we worked and bonded and made massive strides already at the beginning.
"We won our World Championship early in the second year but we continued to face every single year the same as the first year since I joined in 2013.
"We don't slack. It's not like we are just going to chill and arrive and be at the front. We have the same difficult conversations and we push and elevate each other.
"It's been a dream. It really has been a dream."
Follow us on Twitter @Planet_F1, like our Facebook page and join us on Instagram!