Lewis Hamilton 'geeing everybody up' to ensure Mercedes 'leave no stone unturned'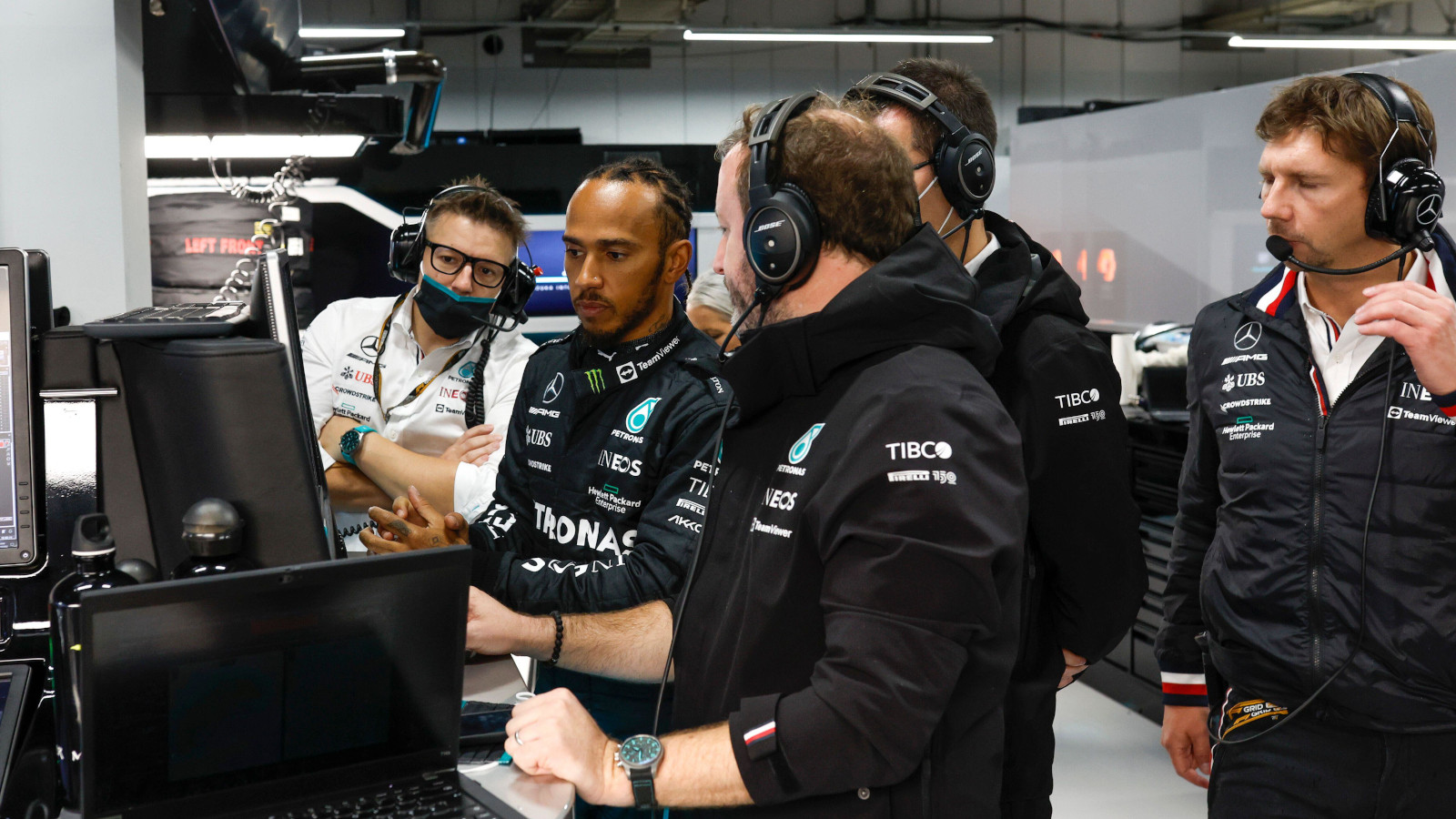 Keen to ensure 2023 is not a repeat of this season, Lewis Hamilton is encouraging Mercedes to "leave no stone unturned" with the design of the W14.
Mercedes are four races away from their first winless campaign since 2011, neither Hamilton nor George Russell able to take that final step onto the top of the podium.
If Hamilton doesn't break his duck, it will mark his first season in Formula 1 without a single P1.
The Briton, though, is confident that even if that happens, Mercedes can get it right next season and put himself and Russell in the fight for race wins.
"For sure I've got to try and continue to gee everybody up, make sure we leave no stone unturned so that next year, we arrive, and we can fight for positions that we deserve to be fighting for," he said as per Autosport.
"I think what we always have to remember is this is a team, there are people at this team that have been here over 20 years and delivered eight titles since I've been here, and more before.
"They know how to build a World Championship fighting car. For me, it's just trying to support them in the best way I can."
Lewis Hamilton and the W14 🙏🏽 pic.twitter.com/aQXkE4d14r

— t 🌿 (@formullana) October 18, 2022
Scoring just 180 points this season, Hamilton is a long way off the 369.5 he had last season that meant he went into the Abu Dhabi finale fighting for the World title.
He missed out, overtaken by Max Verstappen on the final lap.
He had hoped that this year's W13 would be the car to carry him to a record-breaking eighth World title, but it was not to be.
The W13 with its zero-pods has struggled with downforce and pace, pundits suggesting Mercedes just got it wrong with the car's design and will need to adopt a more Red Bull-esque sidepod layout if they want to get back into the fight.
"I think for us we know what the problems are with this car," Hamilton continued.
"I believe that we as a team, we've not gone from being World Champions to not being able to build a good car.
"I have no doubt that we'll have a better car next year. Whether or not we've rectified every issue that we have this year, we'll find out when we get there."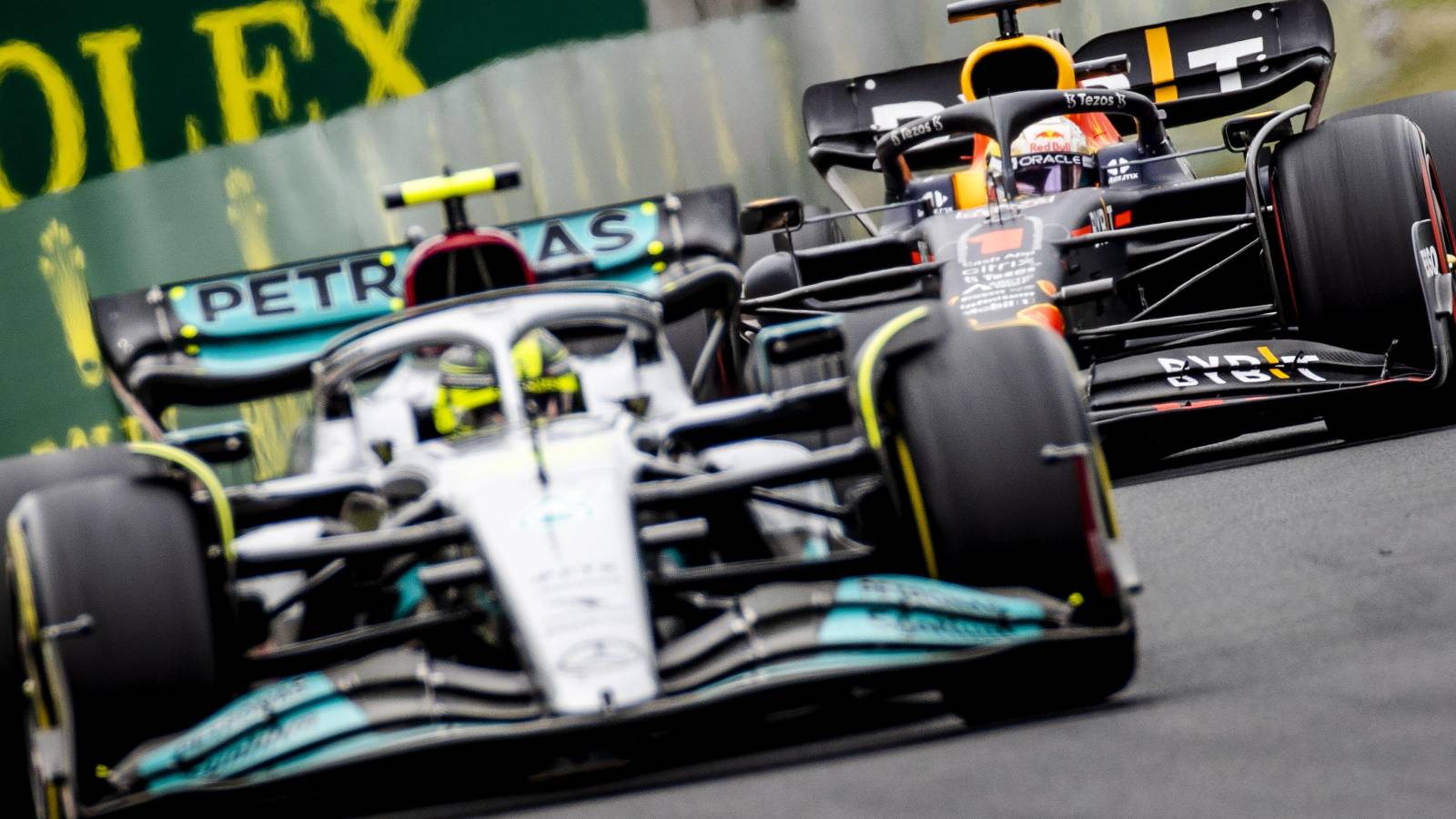 Can Lewis Hamilton avoid that unwanted record?
Hamilton is a multiple winner at all four of the remaining circuits, twice P1 in Mexico, three wins in Brazil and five a piece at the Circuit of The Americas and Abu Dhabi.
It seems inconceivable that he wouldn't win at least one of those.
But he won't, not unless Mercedes pull out a miracle with their Austin update.
Although it appeared mid-season as if Mercedes were slowly moving in the right direction, Hamilton stringing together five podiums of which two were doubles for Mercedes, he hasn't tasted the champagne since Hungary.
Having been involved in the race for pole position in Singapore, Mercedes were shocked one race later in Japan when they were over a second off the pace.
That trend of one step forward and half a step back has dogged them throughout this season, the team conceding their "onion" W13 has problems under the problems that they had to work on.
But while the W13 is their biggest weakness in the fight for race wins, they also won't be helped by a charging Verstappen and his RB18.
With the World title already in the bag, the Dutchman is now looking to break the record for the most wins in a single season, 13, and so far he has 12.
And 16 sounds better than 14 doesn't it?
Read more: Lando Norris believes he would beat Lewis Hamilton if they were team-mates