Hamilton: Mercedes 'not far away' from winning again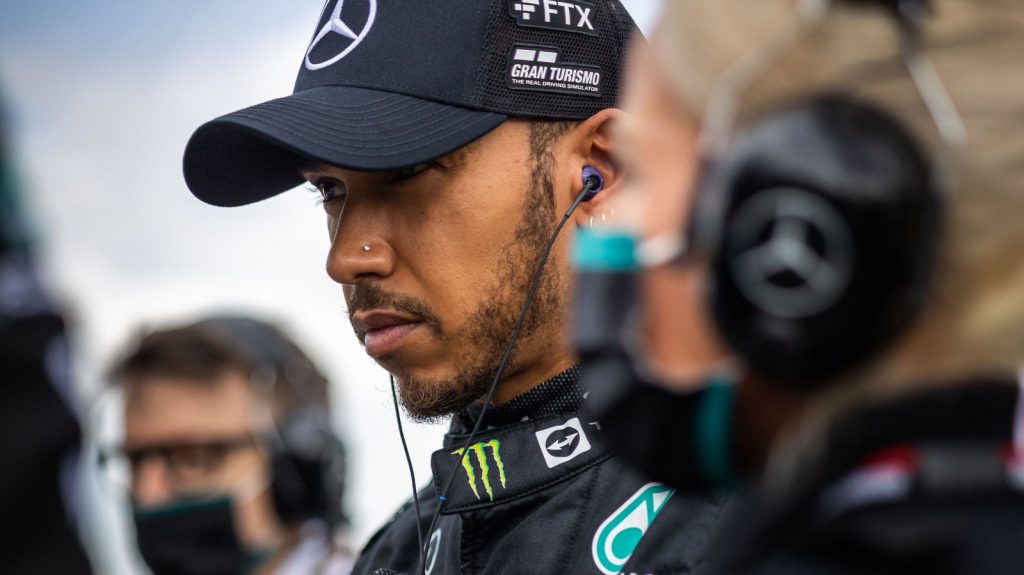 In the fight for the race win at Silverstone, Lewis Hamilton believes Mercedes are "not far away" from a first win for the 2022 championship.
After eight seasons battling for the World titles, Mercedes' dominance is Formula 1 is officially over – at least for now.
The Brackley squad and its W13 have struggled with the new technical regulations, the car off the pace as it suffered with extreme porpoising.
Bouncing from one track to another, Mercedes bagged a few podium finishes in the early races but those were mainly a case of taking advantage of other team's misfortunates.
In Canada and Silverstone, though, Hamilton's P3 finishes were based on performance.
The latter, third at the British Grand Prix, has given the seven-time World Champion a shot of confidence as he fought for the win, taking on Ferrari and Red Bull.
"We've made a step closer to them. So we've got to keep pushing," Hamilton said as per Reuters.
"The fact that we were able to follow and dice like that, lap on lap, is a testament to the direction I think that we're now in.
"I was just grateful that I could be in the battle because I've not been in that fight for a while."
A three-way battle for the podium positions 🥊

Lewis, Checo and Charles really left it all out on the track! 👊#BritishGP #F1 pic.twitter.com/t6NbI8x6xq

— Formula 1 (@F1) July 4, 2022
The last time Hamilton fought for a race victory was at the 2021 Abu Dhabi Grand Prix finale where the Briton was denied an eighth World title in what he concedes was a traumatic Sunday brought on by a controversial decision.
He is now hoping that fighting for P1 will be something that happens more often for himself and Mercedes.
"I think it's hugely encouraging that we were in the fight," said Hamilton.
"For a good period of time, I was matching the Ferraris' pace, and even better at some stages. And we got the quickest lap at the end.
"I think the race pace was definitely improved. That's been our strongest part of our car, I think, this year in general. But it's definitely helped us get a little bit closer.
"I don't think we're in a winning position yet. But we're not far away."
With 93 points on the board, Hamilton remains sixth in the Drivers' Championship but he has closed the gap to his team-mate George Russell.
The former Williams driver, who didn't score at Silverstone after his car was damaged in the opening lap crash, is just 18 points ahead.
Mercedes' season starts now
Mercedes showed improved performance at Silverstone. Can they challenge at the front moving forward?