Lewis Hamilton's alarming stat that shows just how far Mercedes are behind Red Bull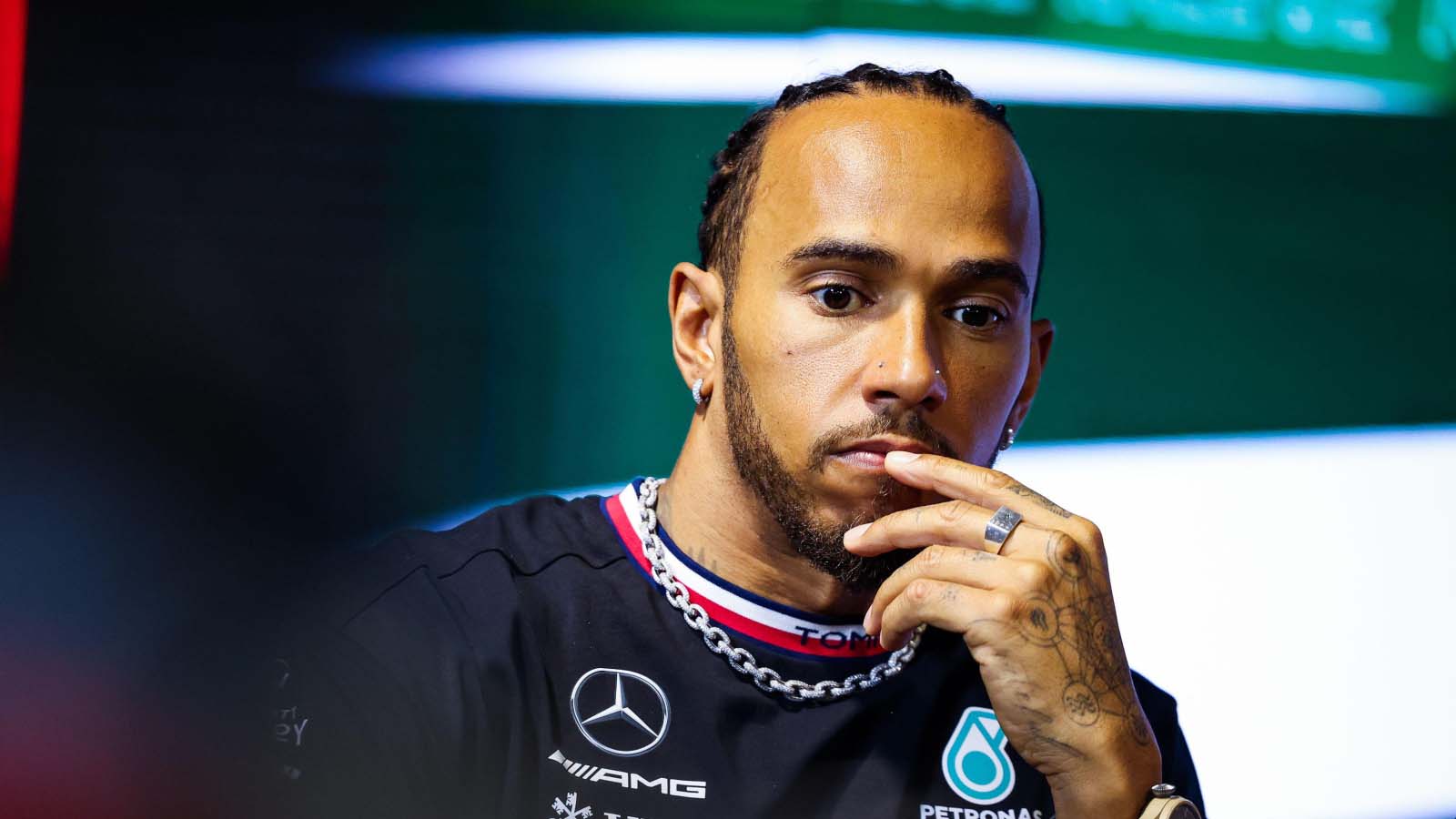 Lewis Hamilton believes that Red Bull could hold as much as a 1.5-second advantage per lap over Mercedes in race trim, if both teams were pushing.
Red Bull and Max Verstappen eased to victory around Bahrain in the season opener a fortnight ago as the reigning World Champions secured a 1-2 finish, while Hamilton finished fifth for Mercedes and more than half a lap down on his 2021 title rival.
Having held high hopes for a fightback after the leanest year of his career in 2022, Mercedes appear to have lost ground again to the front of the field in the early stages of this season, with Hamilton putting both Ferrari and Aston Martin ahead of his team on outright pace based on their result in Bahrain.
And when discussing the advantage Red Bull might have over them, the seven-time World Champion was not optimistic about what Mercedes' data has predicted.
"It's not on the straights," Hamilton said to reporters in Saudi Arabia when asked where Mercedes' deficits lie to their rivals in 2023.
"I think last year we were very draggy and struggling not only on the straights, we had to take a much bigger wing, but we were equalling or not losing in the corners – where this year is mostly through the corners.
"I think down the straights we're quick, but exits, these guys [gesturing at Red Bull's Sergio Perez] have a lot of rear end through the majority of the corners.
"So I think in the race they weren't pushing, and so I think they're a lot quicker than they even seemed – we have it as them as a second and a half faster in the race per lap, something like that."
Hamilton predicted the team will win races again, but would not give a timescale on when that might happen, given the rate of progress required in the coming races compared to not just Red Bull, but other teams too.
PlanetF1.com recommends
George Russell blames two Mercedes 'overshots' as W14 problems continue
Carlos Sainz admits being 'worried' over Ferrari reliability with Leclerc grid penalty
Fernando Alonso predicts a 'very fast Mercedes' as Aston Martin aim to confirm pace
"We're going to need the Red Bulls not to finish the race, the Ferraris not to finish the race, maybe now the Astons not to finish the race for us to be winning at the moment, but that doesn't mean we can't catch them up," Hamilton added.
"None of us at this team have ever kind of shied away from a challenge – we enjoy the challenge. We would much prefer to be at the front, but it isn't the way it is."
Mercedes confirmed in the aftermath of the Bahrain Grand Prix that significant changes will be coming to their car in the coming races, though these changes are unlikely to be immediate.
Small improvements are being brought with the team to Jeddah, before a bigger package of upgrades is likely to arrive in Baku or Imola when the 'European' season gets underway.
With that, by the time Mercedes are able to find their feet, Hamilton does not think a title challenge will be possible.
"We've seen the proof is in the pudding, we've seen where the performance is and how people are extracting the performance, and we've got to now start making some bold decisions, some big moves in order to close the gap to these guys," he said.
"Otherwise, they [Red Bull] will run away with it most likely this year unless Ferrari can probably stop them, but we'll wait and see.
"But as I said, at some point during the year we're hopeful we might be able to close the gap, but at that point it'll be probably too late in terms of fighting for a championship, but we can still turn some heads hopefully."