Horner: 'Lewis Hamilton would drop Mercedes really in the s*** if he decides to retire'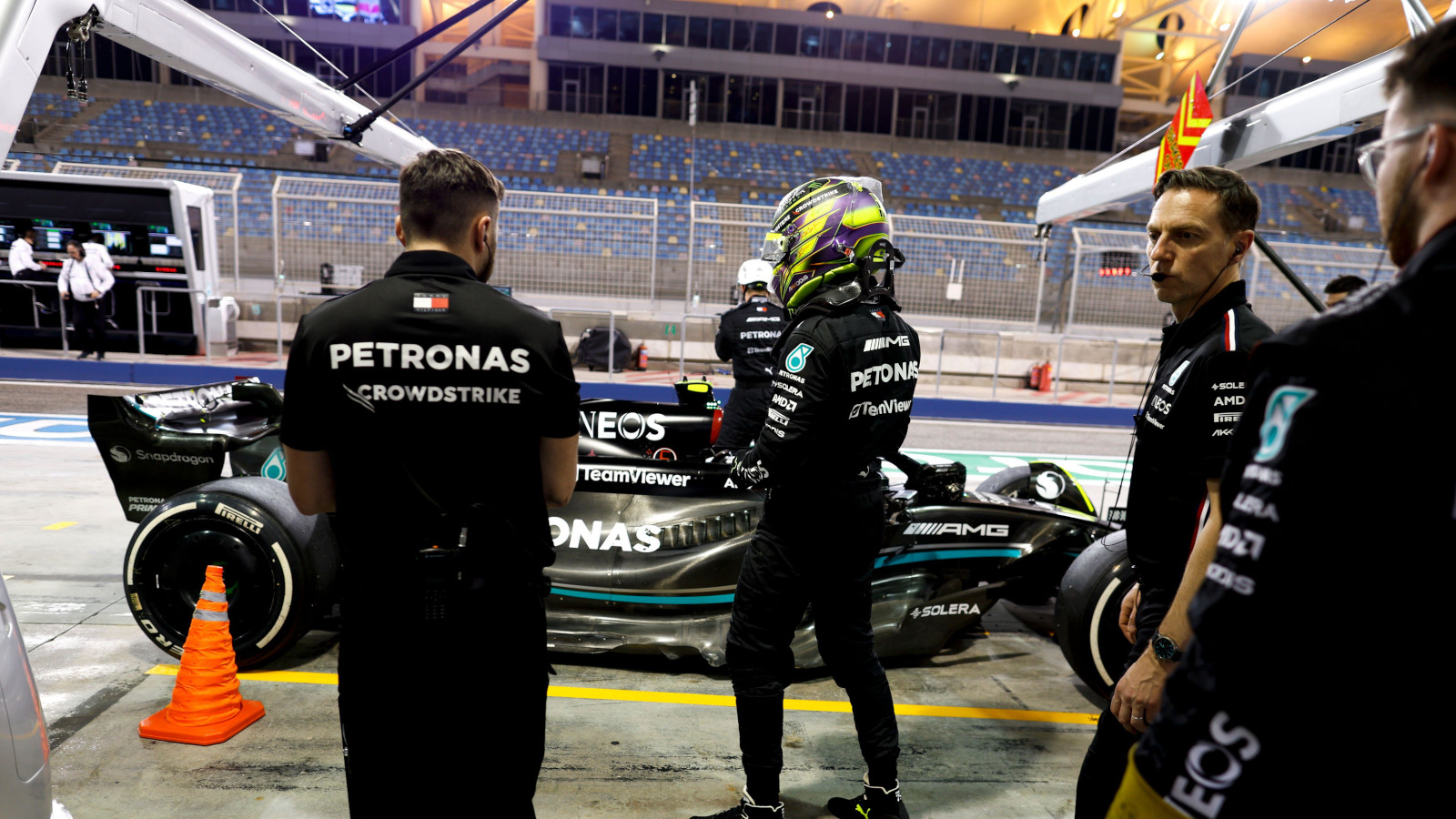 From the prospect of losing Lewis Hamilton to their 2022 struggles, Christian Horner had no sympathy for Toto Wolff's plight and made that clear in season five of Drive to Survive.
Horner and Wolff have a contentious relationship, the two team bosses not really seeing eye-to-eye on just about everything.
Clashing in 2021 as their drivers battled for the World title, the rivalry continued into 2022 where Red Bull raced from one win to another while Mercedes struggled with bouncing in the early part of the year.
That resulted in a sweary argument during a team boss meeting at the Canadian Grand Prix, Mercedes' troubles also had pundits and fans alike speculating about whether Hamilton would walk away from Mercedes if the team wasn't able to resolve their issues.
Horner weighed in this with Netflix's 'Drive to Survive' filming Red Bull team boss discussing the possibility.
"If he did retire, who on earth would they take? That would drop them really in the s*** if he decides to retire," Horner said on Drive to Survive Season 5.
Expanding on that in an interview with the docuseries, he added: "What are Toto's options if Lewis were to retire? It leaves them pretty exposed."
PlanetF1.com recommends
Toto Wolff and Christian Horner's furious 'change your ****ing car' argument laid bare
Is Netflix's Drive to Survive nearing the end of the road?
Bernie Ecclestone claims Red Bull would have taken 'more care' of Mick Schumacher
But it wasn't only when it came to the prospect of losing Hamilton that Horner was short in sympathy.
As his team romped to the championship double, their first since 2013, Mercedes' struggles continued.
"Each team, you could see, were making progress," said Horner, "but Mercedes were making a mess.
"It is a different landscape for Toto that he isn't used to, since he came into F1, where suddenly he's on the back foot.
"Let's not forget Mercedes annihilated the opposition. Destroyed everybody."
Laughing, he added: "Finally, you start to see problems. Everybody is quite enjoying it!"
Good question, who will Mercedes sign to replace Hamilton?
Mercedes have recently been linked to Charles Leclerc and Lando Norris, pundits suggesting they're the two obvious choices.
According to former Ferrari team manager Peter Windsor: "Let's say Lewis stops at the end of '24 – let's say '23 and see how we go – I would imagine Toto is going to try and go for Charles Leclerc.
"It would be a mess probably, putting Leclerc with Russell, but if he's prepared to put Russell with Hamilton, he's obviously going to be prepared to put him with Charles Leclerc."
However, former driver Karun Chandhok the "number one pick" has to be Norris.
"Let's say we get to the end of this year and Lewis suddenly decides 'I've had enough, I'm gone'," he told Autosport.
"Then I feel like it's going to be quite a complicated process because no doubt about it Lando has got to the number one pick, he's got to Mercedes' number one pick to replace Lewis."
However, both Leclerc and Norris are contracted to Ferrari and McLaren until 2024 and 2025 respectively.
As such it's a good thing for Mercedes they don't have to consider their options just yet with Hamilton, 38, adamant he wants to continue for a few more years.
Mercedes, though, do have young drivers coming through the junior ranks in Estonian driver Paul Aron moving up into FIA Formula 3 this season while Danish driver Frederik Vesti remains in F2.