Lewis Hamilton has spent the best part of his career dominating at Mercedes, and there's no good reason why he shouldn't end it there.
At the age of 35, with his contract with the German team coming to an end, various people in the world of Formula 1 have inevitably begun to give their opinions on what he should in his final years.
Eddie Jordan was the latest to chime in, stating that, rather than join Ferrari, Hamilton should head to Red Bull and go head to head with Max Verstappen.
Granted, given the Italian team's current state, following his long-held dream of donning those iconic red overalls probably isn't a good idea for the Brit.
However, neither is leaving Mercedes for Red Bull, or any other team for that matter.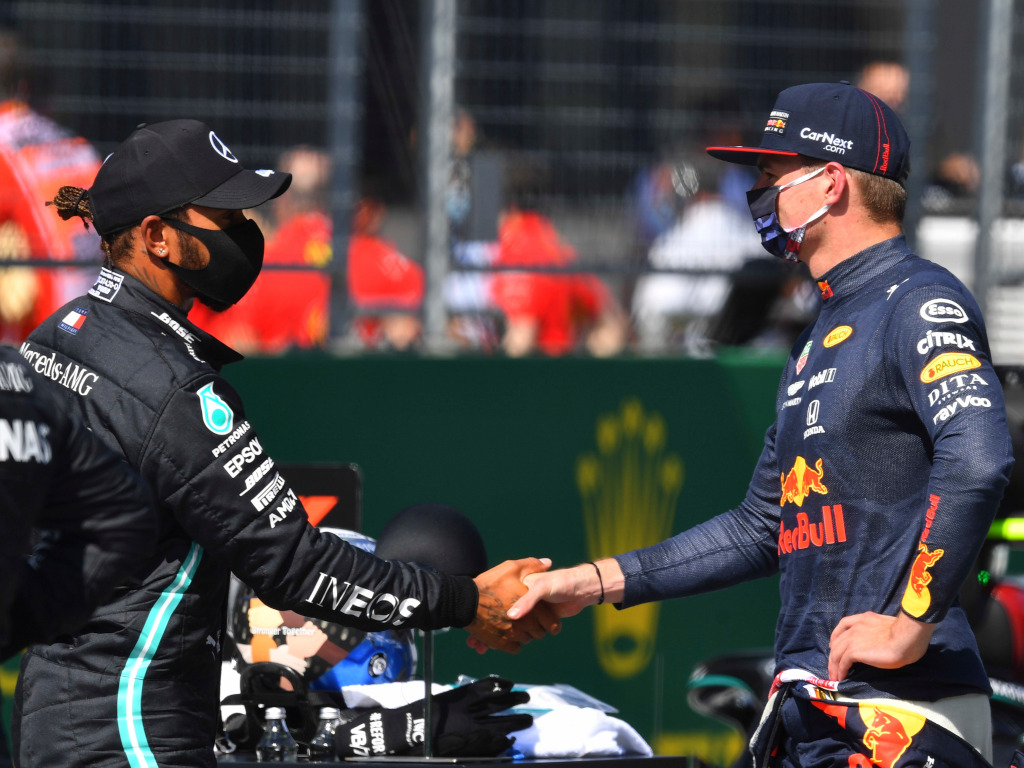 All the arguments that Hamilton should leave Mercedes before he retires essentially boil down to one point. That he needs to prove himself.
Jordan wants him to do so by getting into the same car as Verstappen, the man that many consider to be as good if not better than the Mercedes driver. Others want him to show how good he really is by winning in a machine other than the best on the grid.
The best-case scenario for Hamilton should he leave his current team is that he gets the better of Verstappen or continues to win races in a slower car, and some of his doubters change their mind about how good he is.
He'd have gained a few more fans and silenced some haters, but by walking away from the best car on the grid, he'd have surely sacrificed more wins and perhaps even titles to do so.
Is it really worth it? No.
He'll know as well as anyone that he doesn't need to prove himself. He has six World Championships to his name and is about to match Michael Schumacher's record tally of seven.
Granted, he's been in dominant machinery for five of them, but that doesn't make his achievements any less credible.
He's always had a team-mate in an equally good car to go up against, and in 2017 and 2018 went head to head with Ferrari and Sebastian Vettel. With the exception of 2016, he has overcome whatever has stood in his way.
Besides, Schumacher was in the best car on the grid for most of his titles, and that doesn't stop him from generally being considered the best ever.
What's more, there's already proof that Hamilton's success doesn't come solely from the car. Before ever setting foot in a Mercedes, he won one title and 21 races, bagging at least one victory every season, and he certainly didn't always have the best equipment on the grid in that period.
In his first two years that was arguably the case, with little to choose between his McLaren and the Ferrari. After that, however, the British team dropped down the order, failing to keep up with Red Bull.
Despite this, perhaps with the exception of a tricky 2011 campaign, Hamilton remained one of the best on the grid in terms of pace, race craft and results relative to his machinery, and was rarely far from the business end of the field.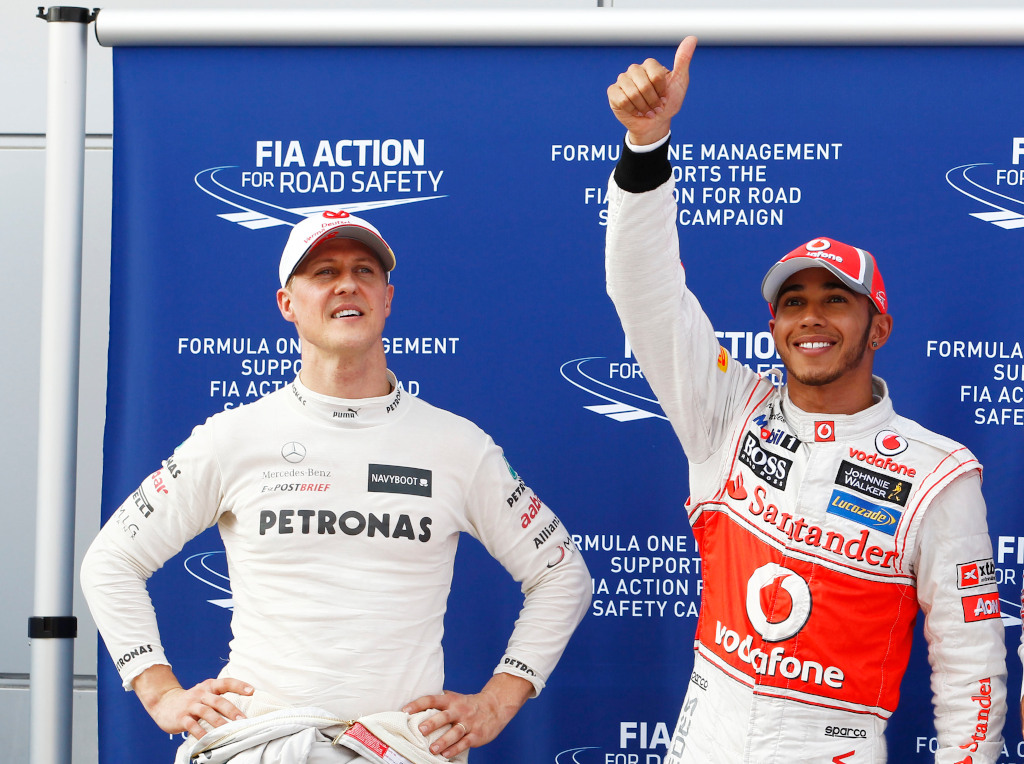 Not only is there little he can gain by leaving Mercedes, but there's also a lot at risk, including his effort to become, in the record books at least, the best Formula 1 driver ever, and how he's remembered when he's gone from the grid.
He already has the most podiums ever, is about to surpass Schumacher's tally of wins and join the German on seven titles. With stable regulations, he's all but certain to go one better in 2021 if he stays at Mercedes.
Even with the regulation changes, it's hard to see Mercedes dropping down the order after that. If Hamilton stays put, he can put some distance between him and Schumacher before leaving the sport on a high note, at the top of his game.
That's more than can be said for many other greats, including Schumacher himself. When he first retired in 2006, he did so with his head held high. In his final race at Ferrari, he recovered from P19 to finish P4 and show the world that, even at the end of his career, he still had it.
However, he then came back in 2010 and drove Mercedes for three full seasons. In that time, he struggled, more often than not being beaten by team-mate Nico Rosberg. Despite some good moments, such as a pole position at Monaco and a podium at Valencia, it felt like an unworthy end to such a great career.
The same thing happened to Hamilton's former team-mate Jenson Button, who went out languishing at the back of the grid in a poor McLaren. There's a chance that the same thing will happen to long-term rival Vettel if Aston Martin doesn't deliver.
The same thing could happen to Hamilton himself if he leaves Mercedes, even for another top team such as Ferrari or Red Bull. At the former, he could get stuck in a bad car, or at the latter, Verstappen could win their inter-team battle.
Either happening would tarnish the Brit's legacy. It's simply not worth taking such a risk for the chance of so little reward.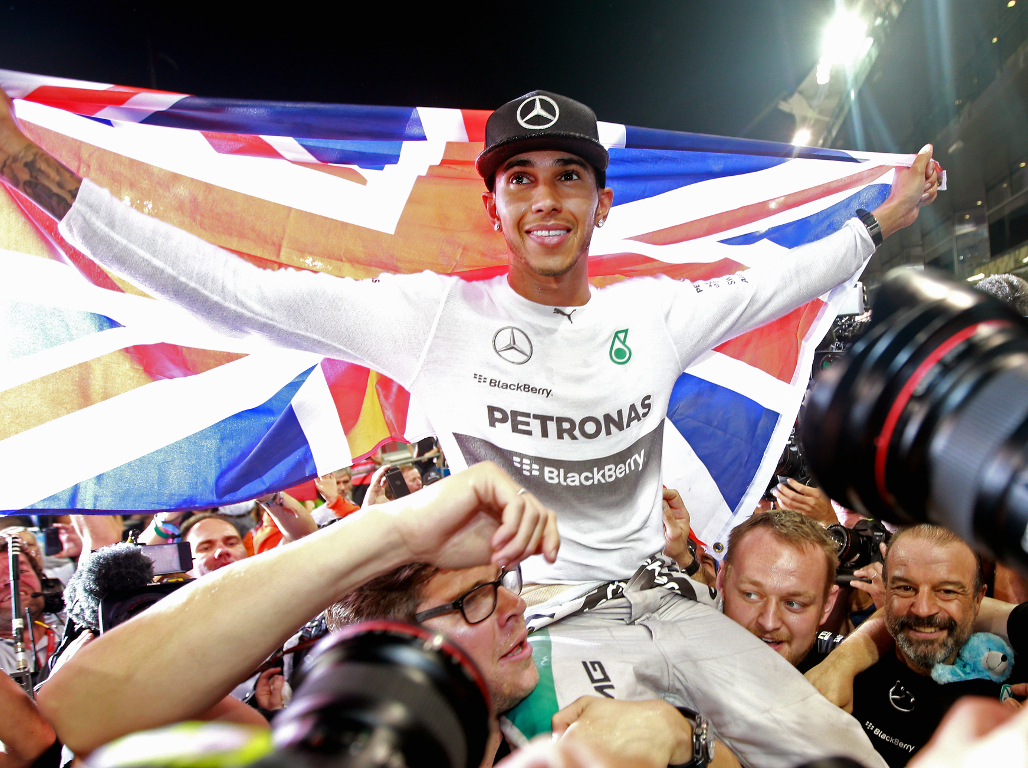 Ultimately, Hamilton has two choices.
He can stay put with Mercedes, keep winning races, keep winning titles, re-write the record books, go out at the top and have some people doubt his abilities.
Or he can risk missing out on the wins, titles, records and the perfect swan-song, just to try and sway a few more critics and prove a point that he doesn't need to.
Hamilton, like every racing driver, has never been afraid to take risks, but this one just isn't worth taking.
Finley Crebolder
Follow us on Twitter @Planet_F1, like our Facebook page and join us on Instagram!